What You Need to Know
Facebook released a beta version of their upcoming messenger app for Android.  This is a pre-release and latest version meant only for testing purpose. Facebook is sourcing the testing part to millions of testers worldwide, in an effort to make the messenger perfect and stable for users. They have undoubtedly kept this beta program open for all android enthusiasts to use ordinarily, but have asked them to submit a report in case a bug or an error is encountered. These errors will make the app unstable and this not something that Zuckerberg & Co. would want in the final version.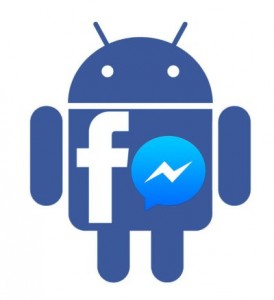 According to reports, this launch will be backed by multiple automatic updates of fixes and new features every week. Considering the ongoing competition of messenger apps, Facebook seems determined not to leave any stone unturned in making this app fast and stable. Around a million testers have been reported to have helped Facebook in testing and fixing bugs in this app, before it goes live for download to many more millions of mainstream users across the globe.
Joining the program
If you are a tester, and interested in trying out the beta program of Facebook messenger, you can do so by following the steps mentioned as below:
Join the Google group by the name Facebook Messenger for Android Beta Testers here.
Allow beta downloads by clicking "Become a Tester" in the Play Store, in the next step.
Next, download Facebook Messenger from the Play Store and update the app in the device.
Finally, turn on automatic updates for the beta version of Facebook Messenger for Android as it is slated that there will be multiple updates every week.
Apparently, Facebook has been elaborating on the importance of performance and reliability of any high quality product. Facebook is a household name nowadays and user folks would definitely expect a quality messenger from their stable. They want their messenger to be reliable in terms of quickness and security of messages sent. They also add that they have been improvising on the performance of Facebook on mobile platform, and that the Android Beta program has helped them as a tool in more than one ways. It currently has testers spread across 150 countries.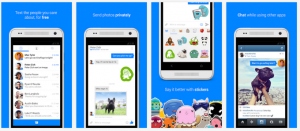 The first beta program for Facebook app for Android was released in June 2013. The intent is to expand the pool of testers who can deliver feedback based on different devices, and which will in turn help in improving the overall experience. With all these developments like Facebook acquiring WhatsApp among others, it is fascinating to know that Zuckerberg still continues to emphasize on the fact that the messenger and WhatsApp serve different purposes. Both apps will continue to evolve separately.
Facebook has around 50 million users which are increasing by the day and that's huge number of users to receive an update that's been tested internally only. So let's wait and watch the progress.