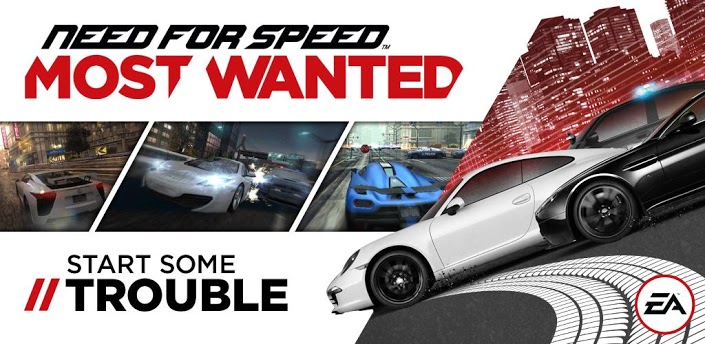 If you're like most Android users, then you mostly download free games from the Google Play Store. While free games are a decent way to kill time, they don't have the production quality that major studios put into their paid games. Not to mention the annoyance of built-in advertisements.
That's why it's good to purchase a paid game from time to time. And EA recently released one of the best paid games we've seen on Android thus far.
With Need for Speed Most Wanted, players control a number of different cars as they race around the city. The cars are fully damageable and there are several different types of races available.
Since all vehicles are fully destructible, one mistake can turn your beautiful SRT Viper GTS, Porsche 911 Carrera, or Hummer H1 Alpha into a twisted heap of metal on a city street. As a result, races are an intense battle between your reflexes and the surrounding environment.
Open world versus arcade menus
There is one major difference between the Android version of Need for Speed and past console versions of the game: it's not open world. That's to be expected, considering that you're playing a video game on your phone, but users who are looking for an open-world type of mobile experience may be disappointed.
Instead of open world exploration and racing, players use a traditional arcade menu system. Fortunately, your progress is tracked across all races. Your ultimate goal is to become the most wanted driver in the city of Fairhaven, and you do that by racing and buying more cars.
The controls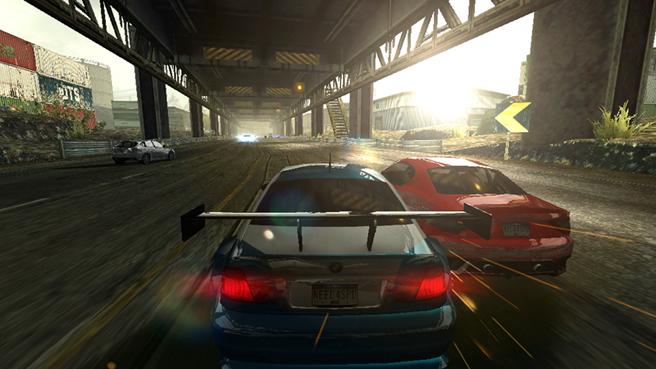 The controls section tends to be the most important part of any video game review for Android. Some games use touch-screen quite well, while others make interacting with the game virtually impossible.
With Need for Speed Most Wanted, your car's acceleration is automatically controlled. In other words, you don't have to speed up your car on your own. This might seem like a restriction, but it's basically a necessity in the mobile world, where holding your finger over a button for an entire race just isn't a realistic option.
However, players do have control over their speed. They can press the brakes by holding the left side of the screen. Meanwhile, powerslide can be activated by holding the right-hand side, and nitrous boosts are created by swiping up.
And as for the most important part – the steering wheel – players have two different options available. They can use gyroscope controls (i.e. tilt your phone left and right to move the steering wheel) or activate a virtual on-screen steering wheel. Most players will prefer the on-screen steering wheel, although you'll want to adjust the sensitivity to find a setting that you like.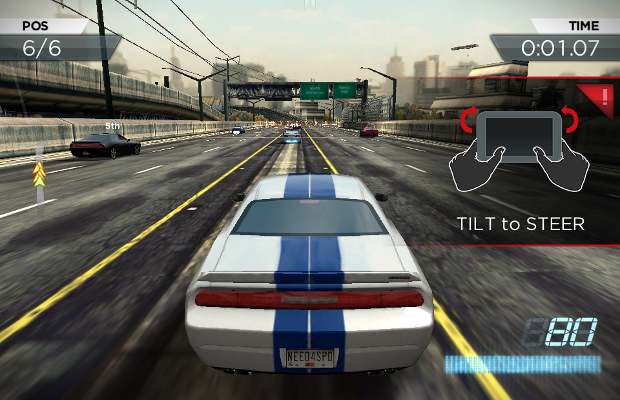 Overall, the controls in Need for Speed are excellent for a racing game. It's not easy making a usable racing game on any mobile device, and making that game fun and entertaining can be even more challenging.
The graphics
This game is worth a download for the graphics alone. Viewing it on a large, high-resolution screen is a phenomenal experience, and it's one of those games that makes you step back and think, "Wow, look how far technology has come." After all, you're playing a game that looks about as good as console games looked a few years ago.
Not quite perfect
Here are some things that users may not appreciate about Need for Speed Most Wanted for Android:
-Paywall system and micro-pay tactics: If you want to get the most out of Need for Speed Most Wanted, then you'll have to pay more than just the $6.99 initial price. EA also allows users to get ahead of the competition by paying for upgrades (although most upgrades can be unlocked by progressing through the game).
-Aggressive cops: Yes, you are street racing, which is illegal everywhere, so that means that cops are going to be chasing you. But some people don't like being hassled by cops when they're just trying to play a good racing game. Cops also drive to kill, so don't expect to pull over to the curb and pay you ticket.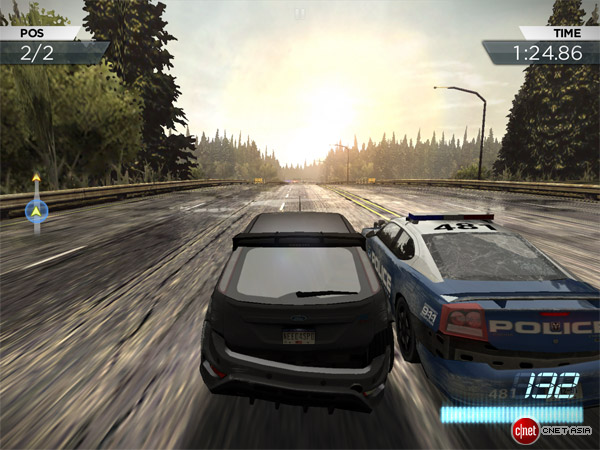 -The price: Along with the dozens of micro-payment option EA presents throughout the game, Need for Speed Most Wanted also features a steep base price. At $6.99, NFSMW is more expensive than most mobile games. But of course, significantly more production value has gone into creating this game, so it's up to you to decide whether or not it's worth it.
Conclusion – worth a try
If you're looking for a good Android racing game and you don't mind shelling out 7 bucks for it, then Need for Speed Most Wanted is worth a download – particularly if you have a newer Android phone where the graphics can truly shine.
With leaderboards, score tracking, and other persistent cross-game features, NFS users will also be rewarded the more they play. So if you're looking for an addictive mobile gaming experience, this could be it.
Need for Speed Most Wanted still clocks in at a sizable 550MB in space, so make sure you're on a Wi-Fi connection before you buy it. Need for Speed Most Wanted is currently available from the Google Play Store for $6.99