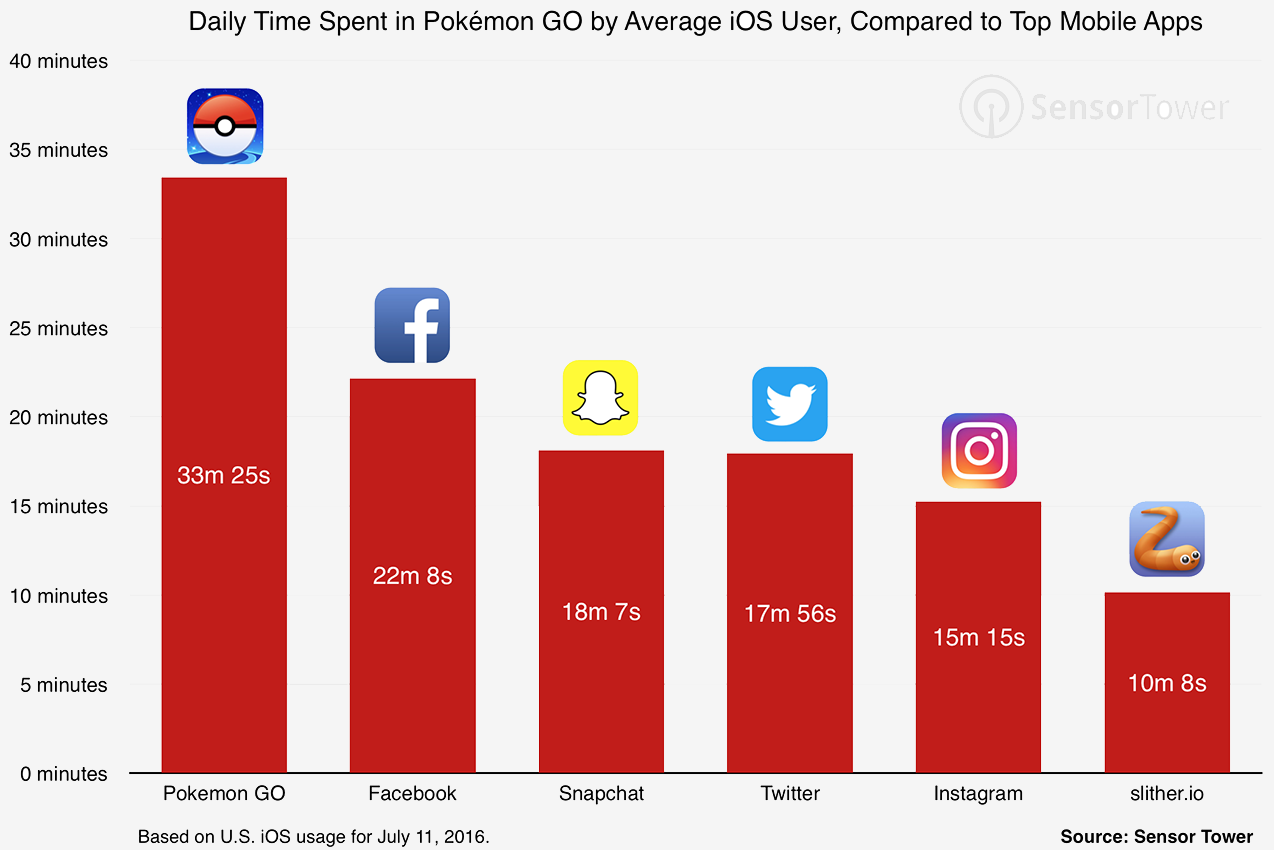 Pokemon GO is smashing usage records out of the water. Since its debut, the app has racked up 15 million installs. However, it's most astonishing statistics involve its average usage times – which blast other popular apps out of the water.
Sensor Tower produced the data at the top of this article showing that the average iPhone user spent over 33 minutes playing Pokemon GO on July 11 (their sample day) compared to just 22 minutes on Facebook, 18 minutes on Snapchat, 17 minutes on Twitter, and 15 minutes on Instagram.
Sensor Tower used their Store Intelligence tracker to note that the app had passed 15 million installs across the iTunes App Store and the Google Play Store.
It's Still Not the Most Used Game in the Mobile World
Pokemon GO may be crushing social media apps in usage, but it's certainly not the most popular game in terms of usage.
Sensor Tower, for example, reports that the most popular mobile game in terms of usage is MZ'S Game of War, which has an average playtime of nearly two hours per day among average users. King's Candy Crush Saga, on the other hand, also beats Pokemon GO and has an average usage of about 43 minutes.
In any case, Pokemon GO is clearly surpassing everyone's expectations. I doubt that Facebook, Twitter, and Snapchat are worried – but we now have the hard data we need to prove how much of a phenomenon Pokemon GO is.
Now we'll see if Niantic and Nintendo can keep up their momentum and keep users engaged in the long run. Because in the short run, the game is doing astonishingly well.