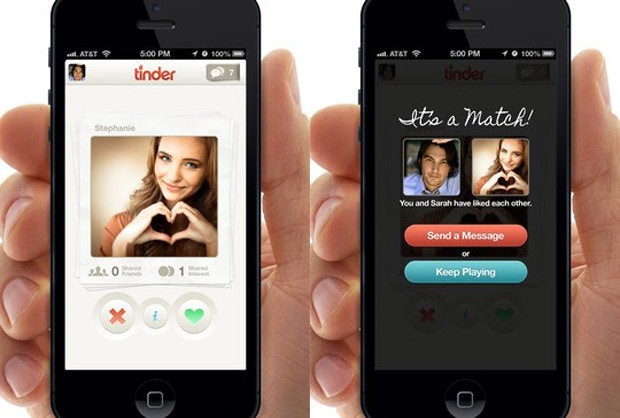 Android is used by more mobile users around the world than any other operating system. However, the iPhone still seems to get the best apps first. No matter how many Android users there are, it seems like app developers just make more money through iOS app sales.
Such is the case with Tinder, which is arguably the world's most popular mobile app that isn't available on Android. Tinder is the latest member of the hookup/dating app scene and it allows you to find hot singles in your local area.
Tinder's concept is ridiculously simple but also ridiculously effective: users scroll through pictures on the app and either 'like' or 'dislike' pictures of the users that pop up. These users are singles of your chosen gender and age range in the local area.
If you 'like' a user's picture and they also like your picture, then you get to chat with that person over the app. From there, you can holla yo digits and meet up IRL.
Tinder for Android: It's guaranteed to happen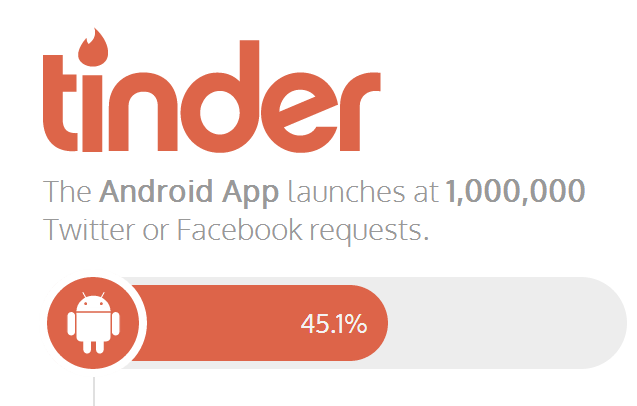 It's no surprise that Tinder for Android is going to be a thing – it's just surprising that it took so long to develop. Finally, the developers of Tinder threw a bone to the Android user base by announcing last week that an Android version was in the works – in fact, it's already been completed.
However, the creators of Tinder are literally holding the Android app hostage until they receive 1 million signatures on their petition. Signatures must be accompanied by Twitter and Facebook requests for the app. That's right: they're milking you horny Android users for free publicity before they launch.
You can view the Tinder for Android petition here and make your own request to the app's developers. All you need is a Facebook or Twitter account.
The petition started in early July 2013 and now, on July 15, it's sitting just under 50% of its required requests. If this pace keeps up, we'll have Tinder for Android before July is over.