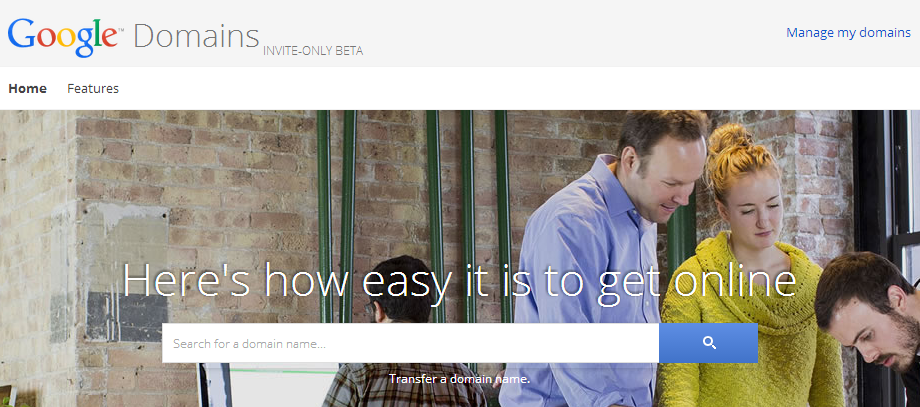 Over the years, Google has dipped its toes into many internet industries.
This past week, Google dipped its toes into one more industry: domain registration.
That's right: Google Domains is officially a thing. Although Google Domains is currently in an invite-only beta, you can still view basic details about the service at http://domains.google.com/about/
Google's domain registration looks similar to every other registration service: you type in your requested domain name and pay the $10 to $12 fee (there's no word yet about Google's pricing).
At the same time, it appears that Google has partnered with a number of website building partners with this service. Those partners include Shopify, Squarespace, Weebly, and Wix, all of which are premium website building/hosting services.
It doesn't seem like Google is ready to offer its own web hosting, but it does seem to have built a partnership with other popular web hosting services.
In addition, Google is selling diverse top level domains (TLDs) and uses ".photography" and ".guru" as examples.
Google Domains could change the industry or it could do nothing. Since the service just opened only to invitees, we know nothing about it at this time.
The most surprising part about Google Domains is that Google has not previously sold domains. As one of the internet's largest companies, I thought they would jump on that bandwagon a lot earlier. Will we see Google start to offer web hosting next?