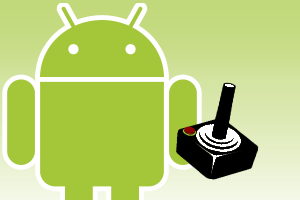 One of the reasons for the resounding popularity of the Android smart phones is the easy access to gaming. With many free apps and games available for download for free from the Google Play Store, people are no longer missing their X Box or game console. They can now play the games they want at any time and place. Therefore the news from the mobile analytics company called Flurry that Android gamers ware spending more than 35 minutes every day playing games on their smart phone or tablet is not surprising at all.
US Gamers The Keenest
The survey done after scanning data of more than 50,000 devices worldwide reveals that US gamers appear to be the keenest gamers, spending 51 minutes every day on gaming on their smart phones. Germany, Russia and Italy are next in line followed by the British. Predictably, the gaming genres that are most popular are the Arcade and Action ones and they are followed by some of the casual games. The casino and card games do not rank high.
The company's research into which genres are most popular won't come as a surprise: arcade and action titles top the list, followed by casual games. These genres are the top ones across countries with more than 50% of gamers enjoying them.
National Differences Prevail
Further analysis of the games played by different countries show that Germans enjoy the puzzle games, averaging 66 sessions in a month while Indians do better at 68 sessions every month in brain games and cards related games.
The Flurry report comes on the back of another one released by the UK Internet Advertising Bureau that studied British gaming habits. This one showed that more than 52% of the gamers surveyed in Britain said they found their smart phones to be much more convenient and accessible to play games as opposed to their consoles, desktops or tablets.
Android – The Preferred Platform for Gaming
Android has emerged as the most preferred gaming platform for gamers. Google revealed in June that the number of active Android users across the globe almost doubled from 530m last year to over a billion this year. Even a look at the apps chart on the UK Google Play Store shows 28 out of the 30 most sought after and lucrative are games apps. Only WhatsApp and the Sky Sports Mobile TV app stand out among other apps.
After a slow and sluggish start, Android has picked up tremendous momentum. You now have games being released much more frequently on this platform than ever before, with some of them being launched on both the Android and the iOS platforms.
The above survey just goes to show the extent easy access to broadband internet on smart phones has enabled the development of games apps and this is only likely to increase in the months to come. The launch of the new Android operating system Android L will make this even more exciting.