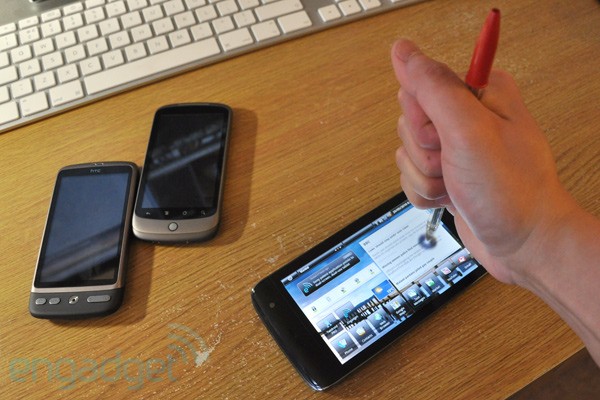 There are few smartphone-related problems more irritating than a scratched phone screen. Phone screens can crack if you drop them from a short distance onto a hard surface, or they can get scratched when you put them in the same pocket as your keys.
These are problems that Gorilla Glass has always sought to solve. Made by a company called Corning, Gorilla Glass protects our favorite electronics like never before.
The latest version of Gorilla Glass, Gorilla Glass 3, will be found on Android devices in the very near future. It will have significantly better scratch resistance than its predecessors. How much more resistance? Well, Gorilla Glass 2 would scratch when a load of 1.12lb was applied. Gorilla Glass 3 will increase that limit to a load of 1.8lb.
Can you scratch Gorilla Glass 3?
Alongside the upcoming release of Gorilla Glass 3, Corning decided to release a scratch comparison between different versions of Gorilla Glass and normal glass. Check out that video here:
http://www.youtube.com/watch?feature=player_embedded&v=1Xa53dLabuc
In that video, you can see how Gorilla Glass is made – and how tough it is to scratch it.