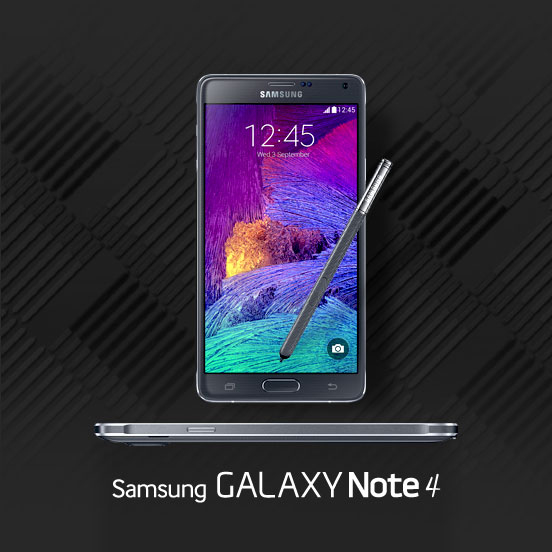 Samsung just announced the new Galaxy Note 4. The world is buzzing because – like the Note 3 before it – the Note 4 is an amazingly powerful (and amazingly large) smartphone.
What did you miss from Berlin's IFA 2014? What do you need to know about the Galaxy Note 4? Here are the top 4 most important things to know about Samsung's new flagship device:
4) It's not a whole lot different from the Note 3
If you already own a Note 3, there's little incentive to get a Note 4. Samsung hasn't changed much between generations – which isn't necessarily a bad thing. But it's something you should be aware of.
Notable improvements between the Note 3 and Note 4 include:
-Improved screen with 2560×1440 resolution instead of 1920×1080 resolution (same 5.7-inch size)
-New software features like Wide Selfie
-16MP rear-facing camera (as opposed to 13MP on the Note 3)
-Snapdragon 805 CPU as (as opposed to the Note 3's Snapdragon 800)
Some people will upgrade from a Note 3 to a Note 4 for the increased processing power, better resolution, and 3 extra megapixels of camera resolution. But most people will not.
Unless you consider "Wide Selfie" and "Download Booster" to be killer features, then the Note 4 doesn't have any major reasons to upgrade from a Note 3. Obviously, if you're still using a Note 2 or Note, then you may have a different opinion.
3) It has a bunch of new software capabilities
Okay, one area where Samsung definitely improved the Note was with software specifications. The Note 4 added a wide range of software specifications to the device, including Air Command with Action Memo, Smart Select, Image Clip, S Note, Screen Write, Direct Pen Input, Ultra Power Saving Mode, Interview Mode Recording, and more.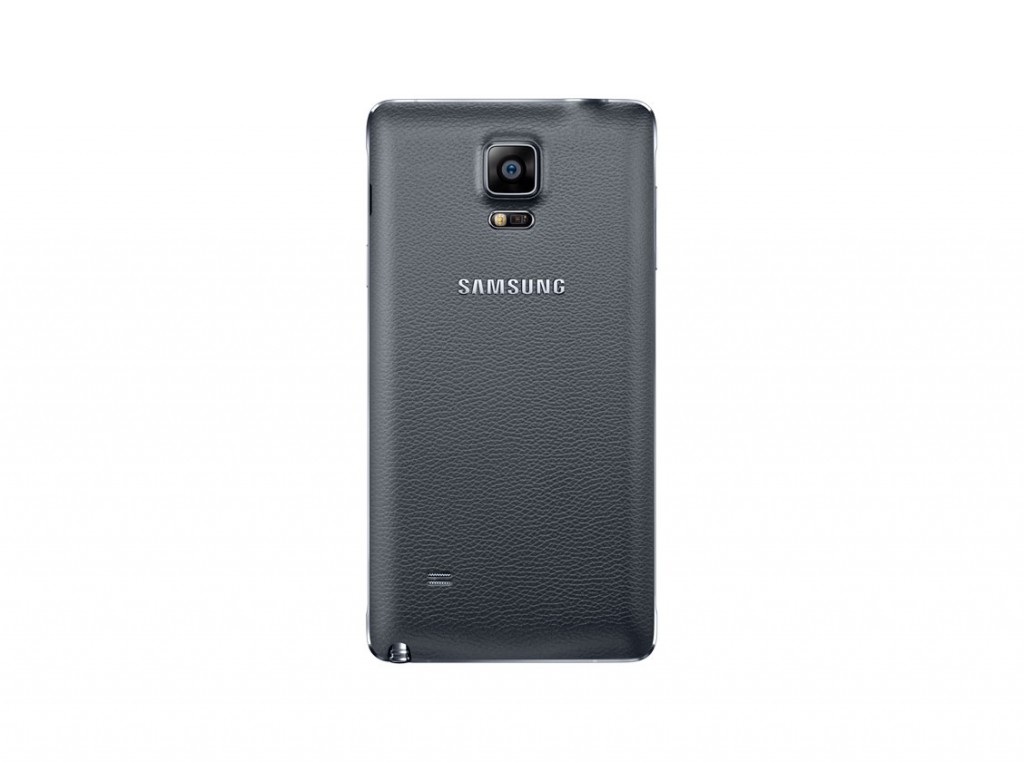 Samsung has also added a few new modes and tools to the camera, including Selective Focus, Beauty Face, Shot & More, Virtual Tour Shot, Rear-cam Selfie, Dual Camera shot, and Selfie Camera.
Some of these features were available on the Note 3, but all have been improved with the Note 4.
Samsung particularly improved its selfie game – something that is clearly on the minds of every smartphone manufacturer in 2014.
2) It's one of the most powerful smartphones ever made
The larger frame of the Note 4 lets Samsung cram even more processing power and memory into the device.
Of course, the fact that the Note is released several months after the Galaxy S5 also helps.
In any case, the Note 4 has one of the most powerful processing/memory combinations we've seen in a smartphone. The Snapdragon 805 features quad core 2.7GHz processors along with an Nvidia Adreno 420 graphics chip. By comparison, the S5's Snapdragon 801 has a 2.5GHz processor and a Qualcomm Krait 400 graphics chip.
The Note 4 also has 3GB of RAM, while comparable smartphones like the S5 have 2GB.
1) It's launching in October
Samsung hasn't specified release dates for the Note 4 yet. They have, however, announced that it will be available in October in four different colors, including:
Charcoal Black
Frost White
Bronze Gold
Blossom Pink
Those colors sound pretty cool to me. Expect to see the Note 4 roll out to "global markets starting in October", according to Samsung.