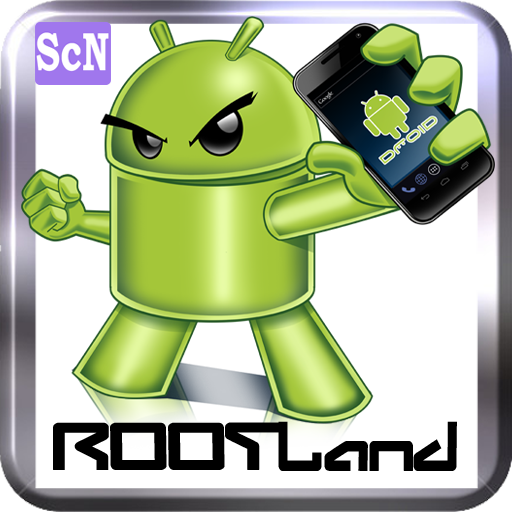 All of us have had, and still do, a lot of rooting related questions at every given point whether of not we have rooted our android phones. The questions keep arising before and after rooting. As easy as it is, rooting sure tickles a lot curiosity because it is sort of technical and we need to deal with stuff we have not even heard of before. Agreed, it is not heavily technical, it is technical none-the-less.
The natural thing to do when these questions, or any questions related to any worldly or unearthly thing, arise is to visit everyone's best friend, Google. Google is the be-all-end-all of everything and everyone on this planet and of other creatures in other galaxies as well. You will find the answer of each and ever question you could possibly have about rooting. Some brief, some detailed. Google is what connects you and me in a big way. And Google is the one to introduce me to the app I am going to cover today.
Now this app might cost me my readers but it is pretty amazing and helps the statement that I made – there is an app for every problem. Since I write a lot of articles about rooting and answer a lot of questions regarding the same, I don't understand why I am covering this app which is called RootLand. This app has the answer to all your rooting related questions. Please don't leave me after downloading this app.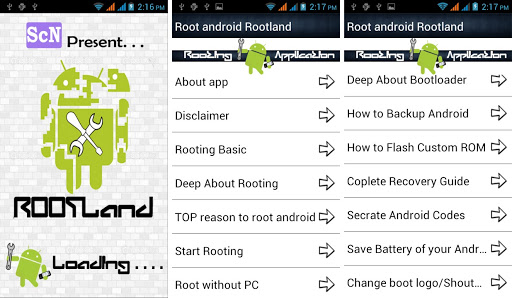 This app is Huge Platform to Root your android Phones only(Not android tablets) Safely and Successfully by rooting tutorials and includes the following features:
– Basic Information About Root.
– Deep knowledge of Rooting the phone.
– Advantages of Root
– Disadvantages of Root
– Perfectly Explained Rooting Tutorials With necessary Screenshots.
– Learn How can you Backup Your Android Devices.
– What is Custom Roms and why it needed
– Learn How Can You flash Custom ROMs on your Android Phones.
– Learn How to Unroot
– Complete Recovery Guide
– Safe Rooting methods
– Secrete Android Codes
– Battery Saving Tips
– How to Change Boot logo when Shutdown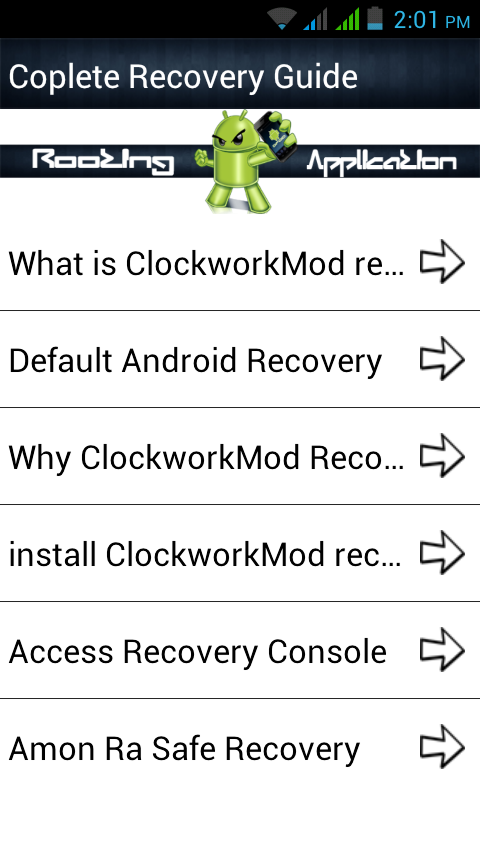 Even though there are lots and lots of articles and tutorials out there, to make the process of rooting easier for you, this app is like a slap on all those articles and YouTube tutorials, including mine. I personally share a love hate relationship with RootLander because I cannot deny the fact that this is very easy to use and amazing and saves you the trouble of going through completely unrelated topics that you might encounter while you are searching for the right article regarding your query, it is sort of taking away the point of my job.
But whatever questions you might have, RootLand proves to be a very quick solution to all the technical details that you need to know before and after rooting your phone. Also, there is a new version on its way with a lot more features than the ones in this version. So you could give this app a try but please don't leave me now because you do not want to be a reason behind my broken heart.