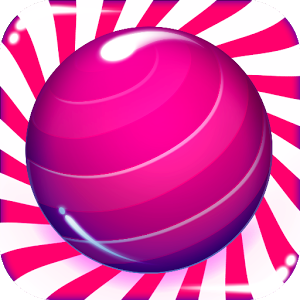 The answer to a lot of real world problems has been candy. Whether it is our promotion, demotion, a new relationship or a break-up, candy, much like pets, has been our constant companion. When candy can do so much for us, imagine what it would do to our virtual world!
Well, you do not have to imagine anymore, because here is presenting Candy Browser for Android.  Candy Browser for Android is the free mobile web browser, its fast, simple and an easy way to browse web on your Android phone and tablet. The official Candy browsers for Android is a great app to search, watch (download) videos and listen to music or download other files. Experts believe that Candy Browser for Android will be the BEST Browser in near future.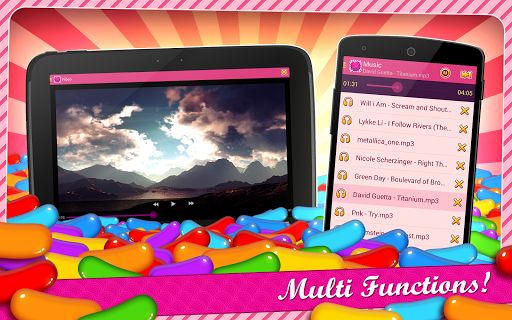 It includes the following key features:
– Browser Tab: Tab launcher supports multiple tabs while browsing and switch between them instantly
– Candy Browser supports latest android features like action bar and navigation drawer, etc.. (Also supports older android versions)
– Candy Browser is one of the few browsers for android with flash. Its also considered to be the best browser with flash for tablet. (support adobe flash)
– Browser incognito : Ability to spoof browser User Agent switcher string to display web pages like desktop, iPhone, iPad, Firefox, Chrome, Safari, Internet Explorer, Nokia Lumia. this is private browser
– Browser speed has been optimized.
– Integrated Google, Youtube, Twitter and Yahoo search and browser for facebook
– Support for HTTP basic authentication for web pages
– Simple and clean user interface
– Bookmark editor
– Quick search with voice added with default speech recognition
– Address bar auto suggestion from history
– Supports Browser Java Scripts
– Support HTML 5 web pages and videos
It even includes extensive downloader and file manager functions like:
– Support for large file downloads (over 4 GB)
– Download notifications (Both inside the app and outside as well)
– Set downloaded music as ringtone maker, notification and alarm sound feature
– Set image as wallpapers and backgrounds, lock screen, contact avatar, Whatsapp avatar
– Social networking , Now you can share your text, links, images on your favorite social sites like Facebook, twitter, tumblr etc.
– You can specify downloads with correct filename
– Fast app, files and website download speed
– Android Downloader is designed for UI
– Live downloading progress bar for speed indicator
– Able to download file of unknown size and unknown format
– More information like finished download, file deleted toasts
– Android Background downloads
– Music audio playback of .aac, .mp3, and .m4a and other formats
– Browser Video player for .m4v, .mp4, and .mov and other formats
– Playlists has been added for both Music and Video player
– Ability to play all MP3 files in a folder like a playlist
– Repeat and shuffle songs
– Audio playback continues with the screen locked
– Playlist support
– Display album artwork embedded in .mp3
– Background audio
– Alternative Downloader options making downloading easier
This is not all, Candy Browser for Android has many many more features, and all of them for free. It does not even have a paid premium version, it makes available all features for everyone with any cost, making it an amazing download!