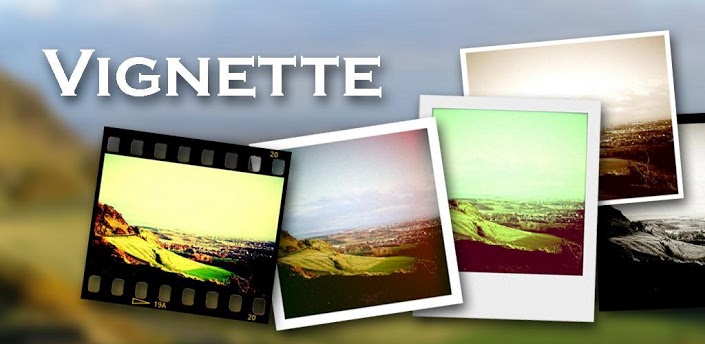 An astoundingly overwhelming convention about the Android phone and the app market and associated software is simply that you cannot get enough of the photo editing apps once you get into them. The Android app market is clustered with thousands and thousands of diverse and fun photo editing apps that are constantly being tested by the ever-enthusiastic community of photography enthusiasts. But on the flip side, there are only a few that offer something real unique and engaging to get shutterbugs genuinely excited and captivate users longer than a couple of days.
Today, we're here to introduce you to one of the mighty few that will get your creative adrenaline pumping again and inspire you to go shoot and edit some cool new pictures in a way you never could before. The acclaimed Android app we are referring to is named Vignette. The features it holds somewhere draws its line of demarcation away from all the others and this works the same for all the apps the market that let you edit photos.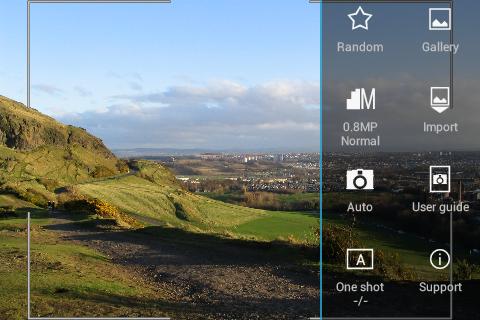 Vignette is a fully featured camera application for your Android device that enables you to take pictures on the go and at the same time allows you to edit photos thorough it using a splendid set of 70 customizable filters and 50 frames. This may probably be the reason for the cost attached to this app, but once you get started with this app, you will realize how its features have been worth every cent.
Moving deeper into the burrow, let us explore some of the top-notch features you can make use of once you get started with the Vignette app:-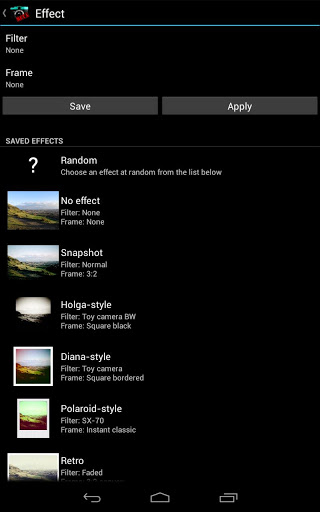 Add in the Retro/vintage style feature to give your image that rich and classy olden-day effect at well-maintained resolutions.
Bring back those toy camera memories with the LOMO/Diana/Holga style.
Get Polaroid and instant camera styles.
Get access to attractive effects like cross-process, duotone, charcoal, tilt-shift and much more that will fill up your screen and provide a different level of imaging.
Enjoy Photo-booth and double-exposure to add that extra bit of light and capture the unseen.
The new Touch to focus feature enables you to get perfect clarity and focus on just the right object.
Enjoy the community and share your effects with others in the Vignette community.
In the paid version, use your camera to take the highest resolution pictures and set effects at the same time. This is probably one of the best advantages of this app as it will allow you to use Vignette as a photo editor and a camera app simultaneously.
The front facing cameras and flash can be used through the app on most devices.
Enjoy the best of the in-built self-timer, time-lapse and steady-shot modes
Up to 10x digital zoom for most smartphones. Get a 21x zoom Optical zoom on Samsung Galaxy Camera EK-GC100.
Use geo-tagging for store location information data in pictures
For manoeuvring the shutter button, you could utilize the volume control buttons as well.
Import photos from multiple locations on your phone and edit them.
The screen provides controls on it for controlling the exposure level, zoom intensity, flash and switching camera.
On Android 4.0+ devices Vignette can be directly launched from the lock screen.
You can use the remote shutter option with the help of a bluetooth remote, wired headset or Sony Ericsson Live View.
Vignette has been optimized for taking pictures underwater.
Through Vignette, get time- and date-stamp pictures.
Get Rule-of-thirds and golden ratio composition guides.
You can even share pictures via third-party apps if not directly.
Unlike Instagram, your pictures are never uploaded to the main server. Furthermore, you do not need internet access to use the app and edit your photos. Its primary aim is to give your images a vintage look and throw in those extra efforts thereafter.
So if you're thinking you've just stumbled into just another run-of-the-mill Android image editing app? Think again! Download this awesome app right away from Google Play Store and prepare to be pleasantly surprised. Happy clicking!