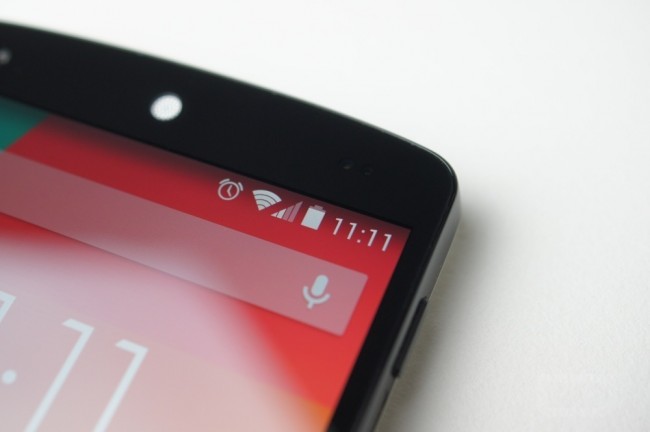 Android 4.4 KitKat came with a number of valuable improvements. However, there's one thing strangely missing from Android 4.4 KitKat: a battery bar percentage readout.
For whatever reason, Android 4.4 KitKat doesn't make it easy to display battery percentage readouts in your notification bar. The feature is not even hidden under a bizarre layer of settings. It just doesn't exist.
Most Nexus 5 users don't want to guess how much battery life they have left, which is why we've come up with a better solution. Today, we're going to show you how to display battery bar percentage amounts in Android 4.4 without rooting or modifying core files.
Step by step guide
Step 1) Download the battery bar percentage readout app from here
Step 2) This app doesn't actually display the percentage amount, but it does change a system setting that allows percentage amounts to be displayed

Step 3) Install the app from the .apk file and open the app to enable percentage amounts.
If you don't want to go through the steps listed above, then I suggest downloading a third party battery readout software. Third party battery apps are a dime a dozen on the Google Play Store and many of them add percentage readouts to the Nexus 5.This method will work for any Android 4.4+ device, which obviously so far includes only the Nexus 5. Unfortunately, there's no way to change the text color of the percentage readout yet.