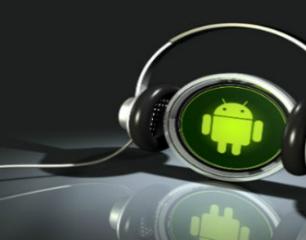 If you're a musician – vocalist, guitarist or even a DJ, here are 2 apps that you must download and try out to take your music production experience to the next level:
If you play a musical instrument, you'll know that timing and keeping to the beat comes with a lot of practice. In order to do this, one must use a metronome to practice. Here enters Mobile Metronome to your rescue!
You can find three main settings for the tempo: the buttons of "+" are used to set rhythm, and the adjustment bar for tempo. Of course, you can set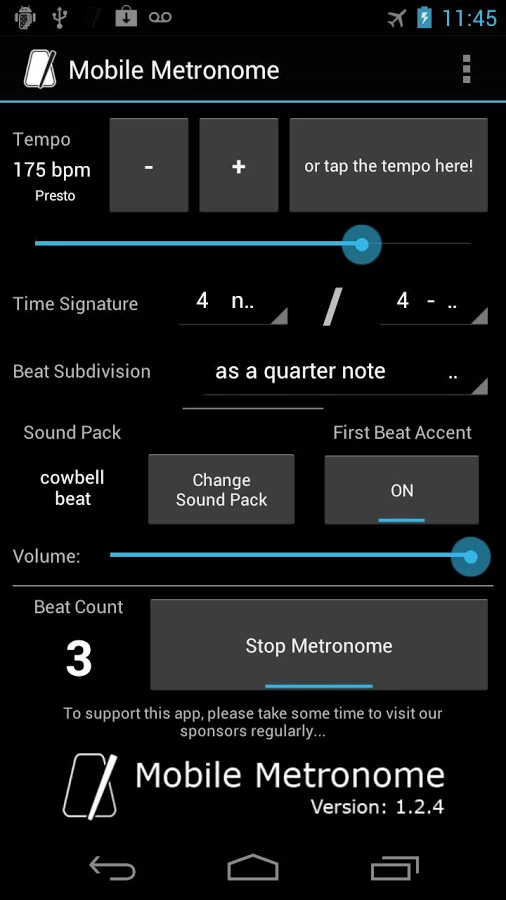 your own time signature. It can help you make several beats or complex rhythms such as eighth notes, quarter notes, single notes or triplets.
This app has a list of awesome features like :
Fine tempo tuning from 10 to 230 BPM
Tap tempo
Loading and saving presets – for those who want to practice according to a specific tempo
Adjustable time signature for simple, compound and complex meters.
From 2 to 20 beats per measure.
Beat subdivision as quarter, eighth, triplet, sixteenth, quintuplet and sextuplet notes.
Beat emphasis.
4 sound packs
Adjustable volume
Visual beat counter
Automatically turns off when there´s an incoming call
Runs in background
Settings are saved automatically on exit
For someone who is looking at recording demos or mixes, Voice Pro is definitely the app for you. Yes, it is a wee bit expensive, however, its arguably the most 'complete' and advanced audio recording and editing app available on the Play Store. Voice Pro is an Android app that's more a kin to something from the studio.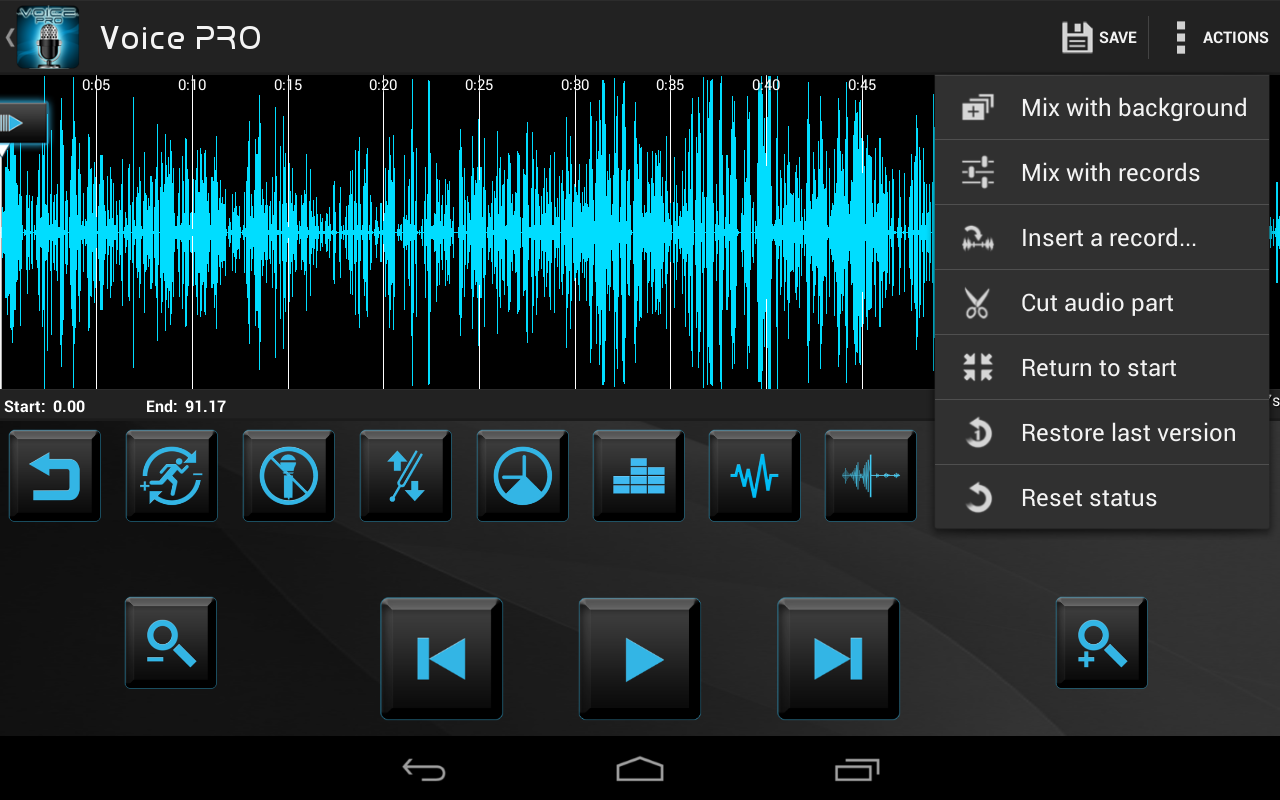 The app allows you to record in around 100 formats. The app also has multiple functionalities which allow you to create practically anything you want with your recordings. You can edit, cut, adjust, eliminate disturbances and noises and even insert a background track. You can add audio effects to your track, change the tempo, increase or decrease the volume and mix your demo all from your phone.
Record in more than 100 formats
Insert in real-time a background using any file already present in your device. You can also download –free of charge– new ones from a library online.
Insert tag to help you select, during the playback, the most interesting parts of your records.
Use the Earphone to control the effect of the background during recording.
Record in background and at the same time utilise the device for other services.
Visualize records info such as length, sample rate, dimensions, channels.
Operate the playback both with internal and external player.
Mix or merge any record in all formats.
Handle the preferred ones , share them, add notes and tag and research the files.
Convert in many formats (mp3, wav, flac, ogg)
Remove vocals, Handle the GAIN, the TIME, the RUMORS, and the REVERB – an example of the remarkable possibilities of applicable effects.
Convert records in texts. "VOICE-PRO" is the only existing application in all the world's markets allowing you to convert your records of any length in "Texts", giving you therefore the possibility to listen to them with an internal "Vocal synthesiser" and save them in Audio Format . In other words you actually synthesize your own voice.
Encrypt and decrypt your records and protect them with Password at 128 bytes
Mix with other records or background.
Cut off parts of records and save them in new files or new formats either musical, sonic or Identifying-sounds.
Restore a record from backup.