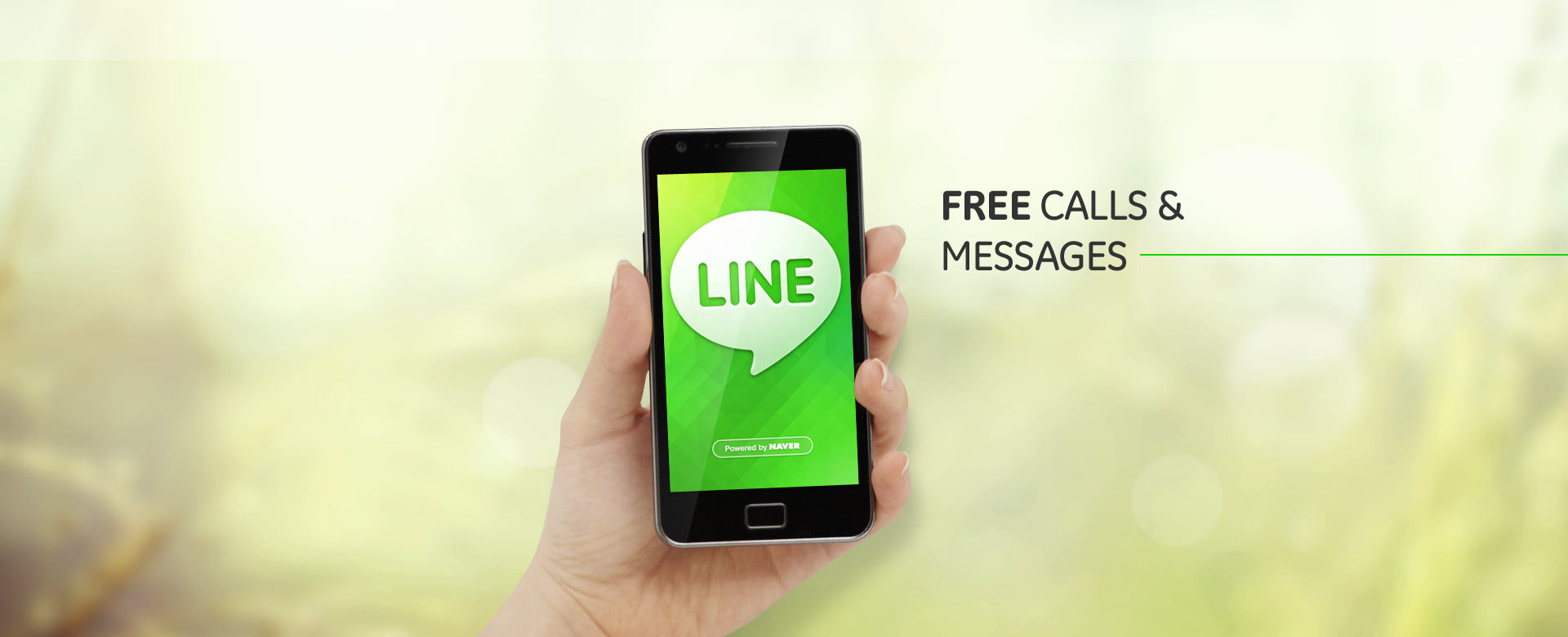 Whether we meet personally or not, staying in touch with our near and dear ones is very important. And the way we can stay in touch with people far, far away has never been as easy and cheap as it is today. And we have the technology gods to thank (also known as humans) for this convenience. The world truly is becoming a global village because interacting on a global scale never reached such heights. Ever since apps have come into existence, our world has turned upside down, in a good way. But since there are so many apps, facing the problem of plenty is a regular occurrence in our lives, especially when it comes to calling and messaging apps.
I know a lot of such awesome apps already exist and are widely used but change is a good thing. One should always be up for new things and experiences and since change is the only constant, say hello to Line – a new communication app that allows you to make FREE voice calls and send FREE messages whenever and wherever you are, 24 hours a day.
LINE has been ranked as the #1 most downloaded app in 52 countries including Japan, Thailand, Taiwan, Spain, China, Indonesia, Singapore, Hong Kong, Malaysia, India, Switzerland, Saudi Arabia, Mexico, Russia, Macau, United Arab Emirates and more.
Line includes the following features:
Video Calls
You can make Video Calls with LINE. It is perfect for everything from talking with far away friends and family to holding business meetings.
Free Voice Calls and Video Calls
・If you have LINE on your iPhone, you can enjoy free, high quality voice calls and video calls whenever and wherever you are. Talk for as much as you like and best of all, it's free!
・Free for international calls as well.
Messages Delivered to You Quick
Instead of taking time to email/sms your friends; use LINE's message function to send messages easily with colorful icons, photos and even location information.
Express yourself using stickers and emoji.
Send photos and voice messages with ease.
Available for PCs and smart-tablets
Making Communication More Enjoyable and Convenient
With the Timeline feature, you can update your friends about what you've been doing lately using text, photos, movies, stickers and even location info. Don't miss out on what your friends are posting, either!
Find all your favorite characters in the Sticker Shop!
You'll find hilarious and fun stickers featuring famous characters from all over the world!
Useful info delivered to you from LINE's Official Accounts
Add any of these Official Accounts to get original messages from famous celebrities from your country of choice.
The app works best on Android OS 2.3 or higher.
I know that all of us already have such an app that we are quite satisfied with and see no reason to change, but just try it out – maybe this one is more you than the one you already have. All in all, it is a good app with voice calling, video calling and messaging services integrated in one app.