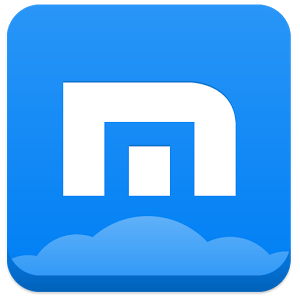 While we appreciate things, the medium to access those things is always under appreciated or even goes unnoticed at times. Until something goes wrong. In terms of the internet, that medium is the browser, without which the internet cannot be accessed. So we might not pay attention to the browser, however, it is vital for internet usage. We only realize its presence when our browser does not run properly or is slow.
Also, smartphones are fast replacing laptops and desktops in terms of the frequency of accessing the internet. Therefore, it is essential for us to choose the right browser for our smartphones for a smooth sail.
Thus, today's app is Maxthon Android Web Browser. Maxthon is the world's fastest & smartest mobile web browser for both phone and tablet; fast, secure, easy to use and offers very fast download speed. So fast, it outperforms the other mobile web browsers on the market.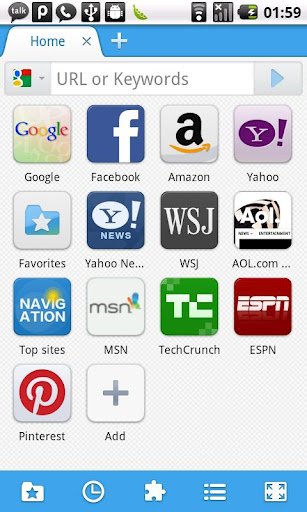 It includes the following key features:
– (NEW) Quick Access – Puts your favorite sites on speed dial.
– (NEW) NewsBites – Puts your favorite media on speed dial.
– Advanced Gesture feature allows you to create your own touch screen commands to surf with your fingertips.
– 'My Cloud Tabs' – Lets you pick up where you left off, by automatically syncing your tabs to different devices for a seamless browsing experience.
– Cloud Push – Supports sending texts, images, websites/links and tabs to any device with a Maxthon account.
– Cloud Download – Supports downloading and uploading files of all types to your free, secure cloud space.
– Sharing – Super-easy and intuitive ways to share mobile contents through Facebook, Twitter, Email, SMS and other social media channels.
– Favorites syncing – Your bookmarks/favorites travel with you anywhere you go.
– Private browsing – Browse the web without saving any browser history.
– Reader Mode – Makes it easy to view articles by adjusting font sizes, formatting and removing ads.
– Tab browsing – Powerful tab management that puts your mobile screen to maximum use.
– Add-ons – Small but useful add-ons to take your browsing experience to new heights
– Powerful personalization – Avatars and more in your browser.
– Text re-flow/auto-wrap – Texts automatically re-flow in browser, adjusting to your device screen.
– Flash video support
Add-ons to make your web browser more fun and productive:
– Advanced Gesture
– Screenshot Assistant
– Bookmark Backup
Maxthon web browser is one of the highest rated browsers for Android today. Rated higher than some of the other browsers on the market, such as Google Chrome, Mozilla Firefox, Opera, UC Web, Opera Mini, IE (Internet Explorer), Dolphin, UC Web & Boat. Download Maxthon today and you'll be convinced it is the best web browser you've ever used.
The key you choose directs you to the door that opens for you so it is important to choose the right one. Therefore, you need to choose the right web browser to make sure that you pick a fast and smooth smartphone internet experience because in this fast paced world, there is no time for delays and 'smart' phones certainly should not be the cause of your delays!