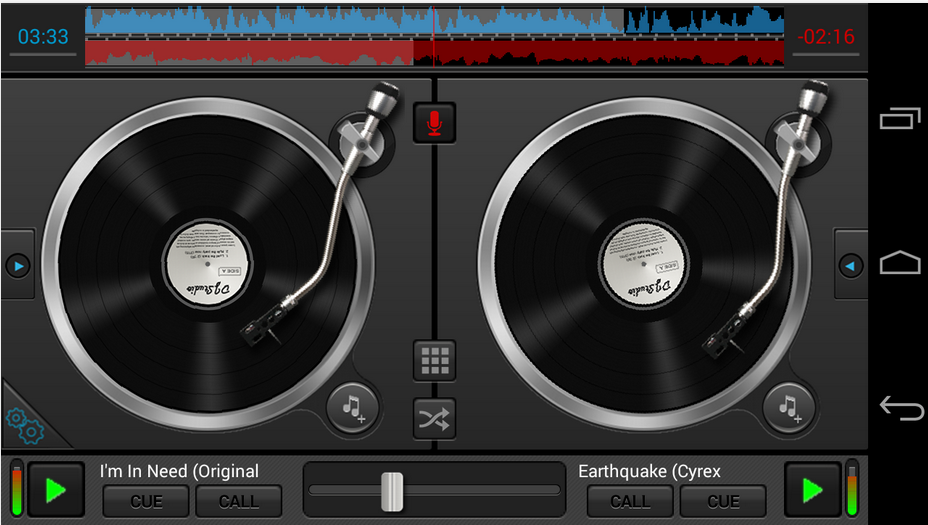 What claimed to be one of the first game-changing DJ applications for the Android platform, has now truly solidified that claim with a bang by gaining over 13 million downloads and still counting. This mindblowing Android app is designed specifically for aspiring DJs with a knack for music and a will to keep the dance floor burning up all night. Say hello to DJ Studio 5! Be it a scratch, a loop, a patch or any of the other effects, DJ Studio 5 is the place for you to be if you're a prospective DJ.
This fantastic music app gives out a list of basic and advanced tools that enable you to do your magic with the disk. What finally gives you an all access to rule the party, you know have the elixir of the party in the palm of your hands when you've got DJ Studio 5. All you have to do now is know how to use it and we're about to show you just how.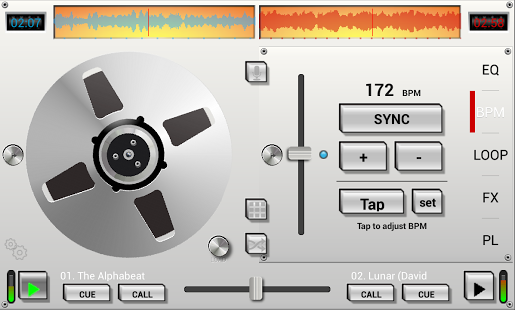 Essential Features that Define the DJ Studio 5 Mixing Experience
The following is the huge list of features that the DJ Studio 5 app presents in itself:-
2 virtual turntables available with a cross fader for you to get going.
With disc physics and an in built scratch engine you can mix up all you need.
Add in Pre-Cueing with headphones or Y-cable to the list too.
The app also comes with 10 customisable sample pads with One CUE/RECALL points per deck
With up to 7 skins on the app you can customize it to your liking
The app gives you sound effects like Flanger, Phaser, Gate, Reverb, Bit crusher, 3D, Brake and FlippingDouble and all of them can be incorporated into the sound that you are making thought the app.
Each deck has a 3-band equalizer
IN/OUT and beat based loops to get things to repeat and add effects.
You can even Live record your mixes with the mic. within the app.
Check out the Auto landscape and portrait mode that comes through the app
Enjoy Live sound spectrum view with beats localization and zoom with trippy effects for a better feel of the sound.
You can even share your mixes directly to SoundCloud.
The Auto-mix feature helps you with random & playlist modes to mix it up with little effort.
The DJ Studio 5 app is easily compatible with mp3 and wav files too.
The DJ Studio app has been designed to address the social media needs of aspiring music producers and enthusiastic electronica enthusiasts who directly share their creative works through the app with their followers on Facebook, Twitter or Google+.
An Android device with an HD screen ranging from 3.7" to 10" is ideal for this app. A 1 core 800 MHz and 2 cores are highly recommended. DJ Studio 5 works best with a minimum of 1 GB RAM in order to run smoothly.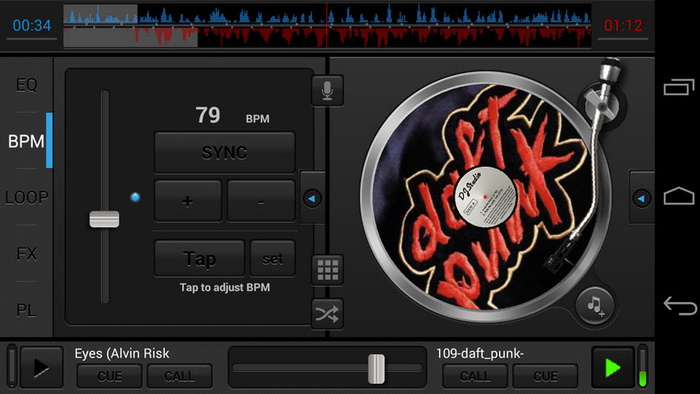 All of the above help making this app a truly user friendly experience and in addition to that, getting you set for a great mixing experience. It doesn't make a difference if you are a pro or completely new to the app, because all you need is a good ear for beats and melodies.
You can also write back to the developers in case of any discrepancies and problems with the working of this Android app.
With great reviews and almost no disturbances with annoying pop-ups or reminders to make payments, this one's definitely going to drop the bass. So download DJ Studio 5 from Google Play Store today and drop the house down at every party.