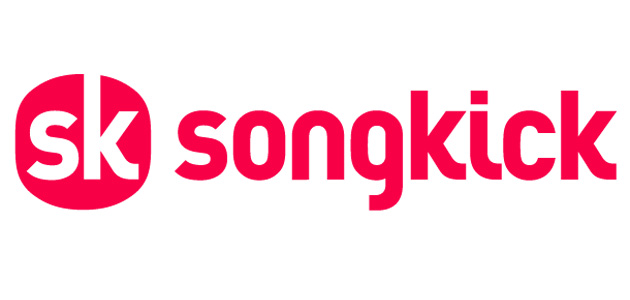 Unless we are fanatics and not fans, we usually have quite a number of favorite artists. Since singing talent is on the rise, both natural talent and technologically enhanced talent (come on, we all know that most of them are just attractive and being good looking can sell everything, Scarlett Johansson's used tissues. Need I say more?). Anyway, to keep track on the gigs of all of our favorite artists can become next to impossible because the next upcoming artist is always performing everyday and everywhere.
We barely get time for attending such concerts and managing our schedule keeping these gigs in mind becomes a task in itself. So why let only the singers reap the benefits of enhanced technology? We can download SONG KICK – the app that tracks our favorite bands so we never miss them live. It instantly creates a personalized concert calendar based on our bands and our location by scanning our music library, our Google music account, or our Last.fm app.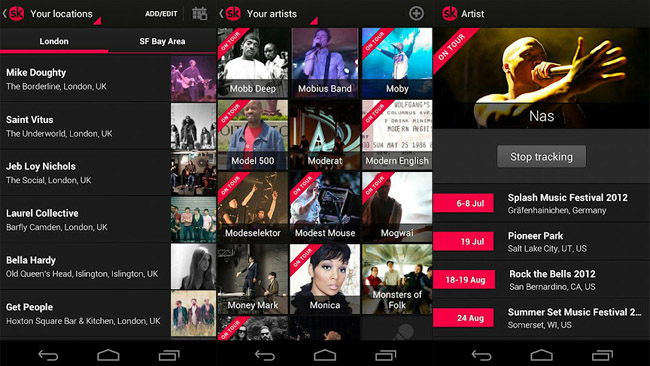 It makes our love for music easy because it:
– Instantly scans our music library, our Google Music account, and our Last.fm app to track our favorite artists.
– Imports our favorite artists from our Facebook, Pandora, or Last.fm accounts.
– Gives a personalized, local concert calendar for our bands.
– Notifications when new concerts are announced which are pushed to our phone.
– For every concert, see the line-up, venue, map, and all the ticket options; invite friends, or add to our device's calendar.
– Browses all events in our city or any city worldwide. Add/edit more locations.
– For ICS users:
* handy home screen widgets for our plans and recently added events so we don't miss out.
* use Android Beam to share concerts directly with friends.
– Customizes our tracked artist list, so we never miss our favorite bands live.
– Browses the full tour schedule for our favorite artists.
– Keeps track of our concert plans.
SONG KICK works very easily:
We can log on with our Facebook credentials. Once we have logged on, we need to type the artist's name in the search box, click the search icon, and select the artist's database entry and finally click 'TRACK'. If the artist is on tour, a red sash saying "ON TOUR" will appear adorning the listings. Otherwise, the sash will display "NO UPCOMING EVENTS".
Not just that, it lets us discover new upcoming artists and concerts but scanning our taste recorded in other platforms. A column on the home page's right side lets us import artist information from our Facebook, iTunes, Last.fm, Pandora, or Spotify accounts to build a list of performers without using SONG KICK's search feature. One pleasant surprise about this app is that it recognizes even the lesser known artists and bands.
Thus, SONG KICK makes it very easy for us to find our favorite bands and upcoming artists according to our taste. With just a few clicks, we can keep a tab on what our bands are up to and where and when we can go and check them out.