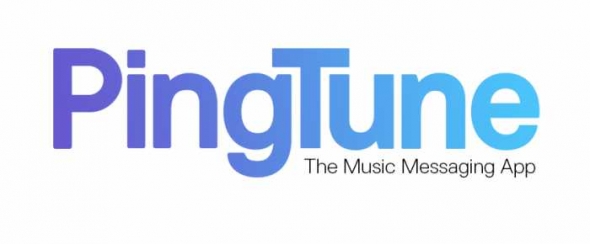 Smart phone applications related to messaging and chatting are present in abundance but there are so many of us who can better express ourselves through the lyrical word. Music is one of man's greatest creations. Each one of us has some kind of music that best represents us. We cannot imagine a life without it. All of us have our favorites for when we are happy, sad, lonely, gloomy, ecstatic, angry and in every other mood making up the wide spectrum of human emotions.
Music plays a big role in our lives, even if it as small as an event of going for a jog in the mornings (I do not know about you, but 'Eye of the Tiger' really gets my adrenaline soaring). Music plays a big role for most of us but for some of us it IS our life. For such people, each passing moment in their lives is made up of some tune or the other. They are so immersed in music that they cannot survive without it. A life without music means no life at all. And we love our fellow music lovers, or should I say music worshippers. We do not want them to get depressed or suicidal with the lack of music. And out of this love, we advise you to download an app called PINGTUNE MUSIC MESSENGER.
PINGTUNE MUSIC MESSENGER uses the Wi-Fi and 3G to browse music on YouTube and SoundCloud. One can share music, videos and messages instantly with friends. Thanks to this app, music lovers and music addicts alike can now find, share and chat about their favorite songs, new artists and bands.
We can make our lives happier and more musical as this app makes sharing and spreading joy in the form of music child's play. One does not need to log on to the internet, open YouTube, search for the song and finally copy the link and share it via mail or text. This app makes the whole sharing process extremely smooth. Not only does this app find music on YouTube and SoundCloud, it sends songs and videos directly to the phones of our friends. The sent music gets delivered instantly to their PINGTUNE inbox after which its messenger may be used by our friends to reply with text, music, emoticons and more.
Apart from making the process of sharing music swift, this app also works as a music editor! We can edit songs and send specific parts of our favorite tunes. It works as our very own personal music editor on the go.
The other reasons to use PINGTUNE are:
– It is free and always will be. Connect with your friends by sharing unlimited text, streaming music and videos, for free! By using an Internet connection (3G and Wi-Fi), it is the best way to listen to, send and share tunes with friends.
– Instant Music Sharing: browse music on YouTube and SoundCloud. Listen to streamed music, watch music videos, comment on them and share them instantly with your friends.
–  Chat with your friends about music. Reply with music, emoticons, texts and videos.
–  Edit videos and send your favorite selected part of the tune to your friends.
–  Enable push notifications to be alerted instantly when you receive a new music or message.
–  Allow PINGTUNE to access your address book to find your friends that are already using it. Share it with your friends to start chatting with them on the app.
–  Add and remove friends, chat on private messenger without worrying who can see your activity. There is no advertising on PINGTUNE.
–  Get personalised suggestions to help you find new artists and bands.
–  Share songs on Facebook and Twitter instantly.
With so much to offer, this app proves to be a music lover's paradise!