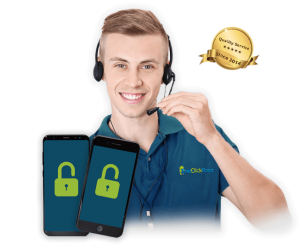 Wonder how to safely root your Android?
OneClickRoot helps you do it in 3 steps!
Rooting has never been safer, easier, or faster. When we called our service "One Click" Root, we really meant it. All it takes is 3 easy steps
– and basically just a click of a button from your side!
Millions of Android tablets and smartphones are activated every month. As themost popular mobile operating system in the world, Android has many unique advantages that have made its devices incredibly enjoyable to use.
From large screens to desktop widgets and hundreds of thousands of apps, Android users have it all. And whether you're using an Android smartphone or a tablet, One Click Root wants to help you get the most out of your device.
Instead of trusting your expensive Android and data to shady software downloaded from obscure forums or unkown people from ads you may try to hack you.
OneClickRoot has proudly helped tens of thousands of users root their devices since 2014, and we are proud to offer money back guarantee and 24/7 support.
After rooting your Android tablet, you will be able to access more features than ever before. By gaining the access to the 'root' levels of the operating system, you will be able to adjustl CPU speed, install powerful new apps like Wireless Tether or as many cutom ROMs as you want.
If you change your mind – remember that with OneClickRoot, this process is 100% reversible, so you have absolutely nothing to worry.
Our Process is simple and hassle-free

Schedule a root session at a convenient time for you.

Relax and let the certified Androidexpert root your device.
Process is Fully Reversible
No Technical Knowledge Required
Don't risk your device bricked or losing your data – get professional service with satisfaction guarantee and 24/7 support!
We can root over 1000 Android devices from both major and smaller brands!

Looking for other Android Services?
We've got you covered!
What Customers are Saying
Excellent service worked with me till fixed. Highly recommend them.?

Their service is the best and worth every penny They will root your phone, even if it takes a tech hours of trial and error I have an obscure brand Android and they managed to root it, sure it costs and maybe you could do it yourself, but if you are not that savvy why take a chance on bricking it when One Click Root will not fail you

Excellent service by a competent, courteous and patient technician. I would recommend your service without hesitation.

Really super fast and amazing service! You guys are the best will support you all the way!!

Through this, I leave in public my great satisfaction to have hired One Click Root services. The whole team came together to help me and especially coach Navneet. It's a lot of work rooting in a Moto Z² Play that comes from China, but in the end, it worked out. I fearlessly recommend their service! #Keep it up

Wow! What service! I had a phone which took the help of a technician. It did take awhile. But he got my old Galaxy S5 rooted.. Verison does everything to prevent rooting. But with extremely professional help, it got done. I work in the computer industry; for the last 30 years. I know good tech service, and these guys do it.

This I believe is the 4th time I have utilized this service. Each time it has been a good experience. Just recently had a flash done by them on my Samsung 8 plus because the Software update of Oreo would not install. It took the Tech a little time, but, he was successful and did a very good job. I would recommend this place for rooting and flashing of your phone. The tech that did my flash first name John, from the Philippines, was very professional, understanding, took me through it step by step and his english skills were very commendable. This tech name John is a valuable asset to Click One Root and I hope they realize this. Thank you John you did an excellent job. Ron the one with the Samsung S8 Plus. JOB WELL DONE SIR!!!!!!!

dont know where to write this but this seems like as good a place as any!!!! just wanted to give MADD PROPS to BRYAN who rooted my S8PLUS.... IDE BEEN AT IT FOR 2 DAYS AND EVEN SOFT BRICKED MY PHONE .... i was able to finally bring it back to stock when i through in the towel ands paid the dough ....... and this cat came in and made it look like childs play!!!!..... my hats off to ya bud ....SERIOUSLY.....NICE WORK 🙂

Was looking to recover some data, I had a device that was a little more complex to root. Used this service, very professional and quick considering the complexity. Worth the money. Thanks.

Thank your guys for unbricking my phone and rooting it again rate is 10/10
‹
›
We guarantee your Android device will be protected throughout the rooting process. Our certified Android technicians can safely perform a number of different maintenance services. Whether you're rooting, unrooting, or repairing Android, we will not damage your device or your data in any way. If we cannot safely root your device, we'll provide a full refund. Guaranteed.