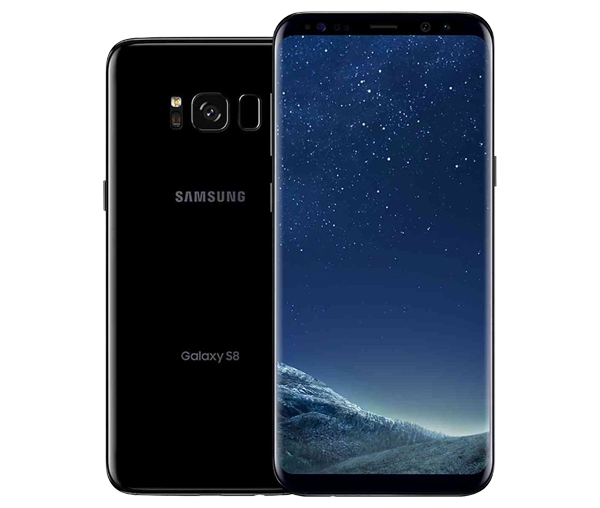 Released: April 2017
Camera: 12MP
Front Camera: 8MP
Battery: Li-Ion 3000 mAh
Memory: 4GB
Screen: 5.8"
Version(s):
G950F (Europe, Global Single-SIM)
G950FD (Global Dual-SIM)
G950U (USA Unlocked)
G950R4 (US Cellular)
G950W (Canada)
G950S/G950K/G950L (South Korea)
G9500 (China)
Get better battery life, install advanced software, block ads in any apps, and much more!
Samsung Galaxy S8 is another phone from Samsungs famous Galaxy line, know for the stylish design and good features. It was launched in April 2017 and shipped with Android 7.0 (Nougat).
Galaxy S8 comes with a 12MP main camera and a dual selfie camera for depth (8MP and 2MP dedicated IRIS camera), 3000 mAh battery, 4GB RAM with a Qualcomm MSM8998 Snapdragon 835 chipset for USA and Exynos 8895 for the EMEA region. Interesting additional feature when it comes to its predecessors is a force touch (available on home button).
It is possible to update Samsung Galaxy S8's factory-delivered Android on which the One UI is run from 7.0 (Nougat) up to Android 9.0 (Pie), but probably better move for many users is to actually root their device. When rooted, Galaxy S8 opens up for a set of new features that are otherwise hidden or unavailable, it can install and run many interesting apps that are not available for not-rooted Android phones, and overall, it performs better thanks to speed and battery life improvements.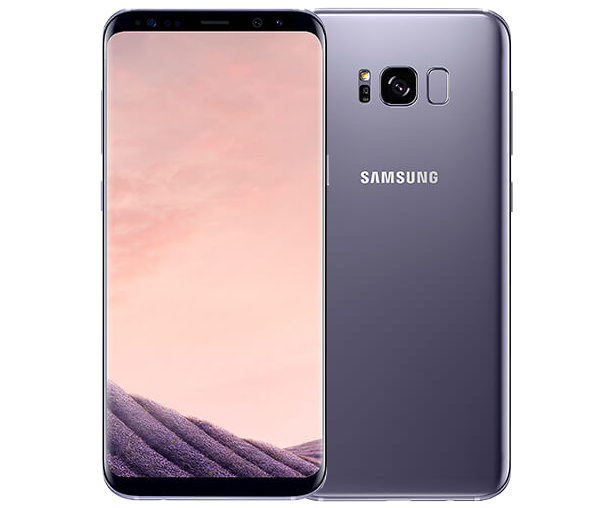 Want to root your Android?
Don't risk bricking it. Let professionals do the work!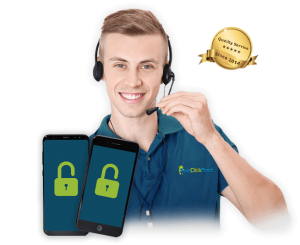 Certified OneClickRoot Technicians
help you in 3 effortless steps
Money back guaratee – No root, no charge
Fast, secure and easy rooting procedure
Thousands of devices successfully rooted
Set an expert appointment in 1 click
Why Root Your Android Phone or Tablet?
Boost Your Speed and Battery Life
Install Advanced Software
Why OneClickRoot?
Our Process is Really Simple and Hassle-Free!
1
Register Payment Information
Before scheduling appointment with our rooting experts, we need to register your card. You will NOT be charged until the root is successfully completed.
Schedule a risk-free, professional and fast root for your device.
3
Android Expertly Rooted Remotely
Your Android expert makes sure everything goes smoothly. Your data and device are protected!
What Customers are Saying
Excellent service worked with me till fixed. Highly recommend them.?

Their service is the best and worth every penny They will root your phone, even if it takes a tech hours of trial and error I have an obscure brand Android and they managed to root it, sure it costs and maybe you could do it yourself, but if you are not that savvy why take a chance on bricking it when One Click Root will not fail you

Excellent service by a competent, courteous and patient technician. I would recommend your service without hesitation.

Really super fast and amazing service! You guys are the best will support you all the way!!

Through this, I leave in public my great satisfaction to have hired One Click Root services. The whole team came together to help me and especially coach Navneet. It's a lot of work rooting in a Moto Z² Play that comes from China, but in the end, it worked out. I fearlessly recommend their service! #Keep it up

Wow! What service! I had a phone which took the help of a technician. It did take awhile. But he got my old Galaxy S5 rooted.. Verison does everything to prevent rooting. But with extremely professional help, it got done. I work in the computer industry; for the last 30 years. I know good tech service, and these guys do it.

This I believe is the 4th time I have utilized this service. Each time it has been a good experience. Just recently had a flash done by them on my Samsung 8 plus because the Software update of Oreo would not install. It took the Tech a little time, but, he was successful and did a very good job. I would recommend this place for rooting and flashing of your phone. The tech that did my flash first name John, from the Philippines, was very professional, understanding, took me through it step by step and his english skills were very commendable. This tech name John is a valuable asset to Click One Root and I hope they realize this. Thank you John you did an excellent job. Ron the one with the Samsung S8 Plus. JOB WELL DONE SIR!!!!!!!

dont know where to write this but this seems like as good a place as any!!!! just wanted to give MADD PROPS to BRYAN who rooted my S8PLUS.... IDE BEEN AT IT FOR 2 DAYS AND EVEN SOFT BRICKED MY PHONE .... i was able to finally bring it back to stock when i through in the towel ands paid the dough ....... and this cat came in and made it look like childs play!!!!..... my hats off to ya bud ....SERIOUSLY.....NICE WORK 🙂

Was looking to recover some data, I had a device that was a little more complex to root. Used this service, very professional and quick considering the complexity. Worth the money. Thanks.

Thank your guys for unbricking my phone and rooting it again rate is 10/10
‹
›
We guarantee your Android device will be protected throughout the rooting process. Our certified Android technicians can safely perform a number of different maintenance services. Whether you're rooting, unrooting, or repairing Android, we will not damage your device or your data in any way. If we cannot safely root your device, we'll provide a full refund. Guaranteed.