Root your Android and enjoy exclusive apps!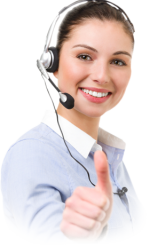 Find the best ROOT ONLY apps for phones and tablets.
Our team selected some of the most popular apps, but there are countless more that you could enjoy if you root your device!

Get more speed and battery life
Block annoying ads in all apps
Install advanced apps
Explore hidden features

The Magic Mask for Android
Have you ever felt like you are not using your Android device to its fullest? You're using your phone on a daily basis making calls, constantly checking your Instagram, and installing all sorts of apps, and you are overall satisfied because your everyday needs for using your smartphone are being met.
But Magisk will really bring some magic to your smartphone! It is the newest and safest way to systemlessly root your Android device. In other words, you'll be able to modify your phone's system without changing the system itself. Magisk works by leaving the system partition intact and tweaking the boot partition. This is why it's referred to as "systemless" rooting.
To avoid the risks of bricking your phone, we recommend reaching out to a seasoned technician to assist you with the rooting process.
Unleash the power of automation!
If you want to have your smartphone do the work for you, Tasker is the best solution. It is a task control and automation app that performs tasks or sets of actions, based on contexts (application, time, date, location, event, gesture, etc.) in user-defined profiles. In other words, you simply create automations by telling Tasker that you want it to perform a certain task when specific conditions are met.
And that's not it. Tasker also has a very user-friendly interface that helps you create mini Android apps that do your bidding. Automating actions on your smartphone is just the tip of the iceberg. You can also ask Tasker to interact with apps, display notifications with custom messages, and much more. It is a powerful, complex, and flexible app that will allow you to use your Android device to its fullest.
So if you want to make your life easier and have your phone do the work for you, simply root your device and enjoy Tasker!

Discover the power of customization!
Xposed is a framework that allows you to effortlessly apply add-ons or Modules to the ROM. In other words, instead of flashing a new ROM to get a specific feature, you can use Xposed Framework to add the features you desire to whatever ROM you're using, or even to the stock ROM.
Xposed Framework makes it a lot easier for you to customize your smartphone. Not only can you customize the looks of your Android phone according to your will and desire, but also increase the performance of your device.
In order to benefit from the power of Xposed, your device needs to be rooted. Rooting gives you 100% control over your device. However, keep in mind that such system tweaks can be 100% safely made only by a seasoned technician. Let us do it for you!

Want to make the best out of your music listening experience? If the answer is yes, Viper4Android (V4A) is the best option for you! It is one of the most popular audio mods available, which allows Android users to enhance their smartphone audio experience. It is literally the best equalizer app in history!
Viper4Android (V4A) has a user-friendly interface with such a broad display of advantages for Headset, Phone speaker, Bluetooth, and USB/Dock. Each partition includes attributes that are inherent to Viper4android APK download to improve the equalizer of your mobile device in no time.
If you are eager to enhance the audio output to a Dolby digital one forever, Viper4Android is the solution. But keep in mind that the APK works full functionality only on rooted Android devices. Word of advice: don't perform a DYI root, because you risk bricking your phone! Let us do the hard work for you!

Better, Stronger, Cleaner
Tired of constantly having to browse through your files to locate the one you need? File managers are many, but none compares to Solid Explorer. When you're organizing files on your Android device, most often you have to settle with doing one thing at a time. But with Solid Explorer, you can do twice as much thanks to its dual-panel mode.
Want to view your files in a list view or a grid view? No worries, Solid Explorer offers both. Want to select multiple files at once? Easy as pie! Want to arrange your files alphabetically? Solid Explorer knows its ABCs. These are just a few of the benefits. You'll also be able to quickly change directory, view clipboard content, compress and archive files, view folder properties, hide files and folders, view and transfer files between your Android device and PC without cable, access cloud storages, and more. Reach out to us! We're here to help you root your device!

Getting a new smartphone always feels great! But this happiness can easily switch to frustration when it comes to removing the unnecessary system apps from your device. System App Remover helps you instantly remove those apps, and not just from the homepage. It helps you safely and quickly uninstall all of those annoying system apps you never use.
System App Remover has tested hundreds of devices to make sure you can safely uninstall certain system apps without causing compatibility problems.
One very important thing that you need to know in order to be able to install System App Remover is that it requires root access on your phone. You don't have to root your smartphone yourself, and risk bricking it. Let our experienced technicians do the hard work for you!

The Strongest Backup Ever!
In most cases, installing a new custom ROM on an Android device means that you need to restore the device's entire configuration, losing everything and having to reinstall all your apps from scratch. But the thing is you don't actually have to do this. Titanium Backup allows you to make a security copy of all the info on your device, without any hassle. It also removes crapware and adware and deletes unwanted data from old apps. All you need to do is root your Android device and install it!
If you just rooted your device, then you're still using your default Android ROM. If you want to change that, you can download Titanium Backup, install it, and back up all your data to the app. Then, install a new custom ROM and restore your backup. Like magic, all your data and apps have transferred to the new ROM. That's how easy it is.

You can do lots of things with your smartphone, right? You can use it to make calls, send text messages, enjoy social networking, take photos, stream music, watch videos, and the list goes on. But each of these actions is draining your battery life, and some apps will continue to drain the life out of your battery in the background even when you are not using them.
Greenify will boost battery life by an average of 2-4 hours simply by intelligently managing how apps run in the background. It allows you to hibernate any application that runs in the background on your Android device, making sure this app does not use up your battery while you are not using it. So all you need to do is root your phone and start saving your battery life!

DiskDigger Photo Recovery
DiskDigger is one of those apps that you'll probably never use until you really need it. If any of your data is corrupted or was accidentally deleted, no need to panic. DiskDigger will get it back for you. Let's say you deleted your vacation photos by accident. DiskDigger comes to the rescue, undeletes, and recovers lost photos from your camera's internal memory.
DiskDigger has a basic, but easy to use interface, so no worries about that. You don't need to be a developer to recover your precious lost data. However, there is one thing that you need to know: DiskDigger Photo Recovery app is root-only. The good news is you don't have to root your smartphone yourself, and risk bricking it. Let our experienced technicians do the hard work for you and help you keep your memory safe! Click here!

Android Terminal Emulator
Terminal Emulator allows you to emulate the Linux OS on your Android device so that you'll be able to use Linux command lines. It gives you permission to modify parameters such as the color and size of, the type of keyboard you use, and even the shell. With Terminal Emulator you'll also be able to add widgets with direct access to your desktop.
The app's features are many, the top ones being: full Linux terminal emulation, multiple windows, launcher shortcuts, UTF-8 text. (Arabic, Chinese, Greek, Hebrew, Japanese, Korean, Russian, Thai, etc.), no ads, no in-app purchases. And it's completely free!
You won't be able to emulate games with Android Terminal Emulator. Instead, you'll be able to access the Linux command line and execute them directly from your Android device.
Root your phone and let Terminal Emulator bring the best out of your device!
Want to root your Android?
Don't risk bricking it. Let professionals do the work!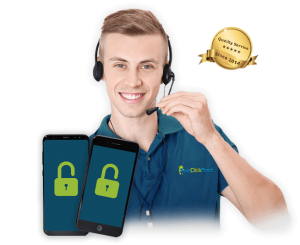 Certified OneClickRoot Technicians
help you in 3 effortless steps
Money back Guarantee – No Root, No Charge
Fast, secure and easy rooting procedure
Thousands of devices successfully rooted
Set an expert appointment in 1 click
Why OneClickRoot?
Our Process is Really Simple and Hassle-Free!
1
Register Payment Information
Before scheduling appointment with our rooting experts, we need to register your card. You will NOT be charged until the root is successfully completed.
Schedule a risk-free, professional and fast root for your device.
3
Android Expertly Rooted Remotely
Your Android expert makes sure everything goes smoothly. Your data and device are protected!
What Customers are Saying
Excellent service worked with me till fixed. Highly recommend them.?

Their service is the best and worth every penny They will root your phone, even if it takes a tech hours of trial and error I have an obscure brand Android and they managed to root it, sure it costs and maybe you could do it yourself, but if you are not that savvy why take a chance on bricking it when One Click Root will not fail you

Excellent service by a competent, courteous and patient technician. I would recommend your service without hesitation.

Really super fast and amazing service! You guys are the best will support you all the way!!

Through this, I leave in public my great satisfaction to have hired One Click Root services. The whole team came together to help me and especially coach Navneet. It's a lot of work rooting in a Moto Z² Play that comes from China, but in the end, it worked out. I fearlessly recommend their service! #Keep it up

Wow! What service! I had a phone which took the help of a technician. It did take awhile. But he got my old Galaxy S5 rooted.. Verison does everything to prevent rooting. But with extremely professional help, it got done. I work in the computer industry; for the last 30 years. I know good tech service, and these guys do it.

This I believe is the 4th time I have utilized this service. Each time it has been a good experience. Just recently had a flash done by them on my Samsung 8 plus because the Software update of Oreo would not install. It took the Tech a little time, but, he was successful and did a very good job. I would recommend this place for rooting and flashing of your phone. The tech that did my flash first name John, from the Philippines, was very professional, understanding, took me through it step by step and his english skills were very commendable. This tech name John is a valuable asset to Click One Root and I hope they realize this. Thank you John you did an excellent job. Ron the one with the Samsung S8 Plus. JOB WELL DONE SIR!!!!!!!

dont know where to write this but this seems like as good a place as any!!!! just wanted to give MADD PROPS to BRYAN who rooted my S8PLUS.... IDE BEEN AT IT FOR 2 DAYS AND EVEN SOFT BRICKED MY PHONE .... i was able to finally bring it back to stock when i through in the towel ands paid the dough ....... and this cat came in and made it look like childs play!!!!..... my hats off to ya bud ....SERIOUSLY.....NICE WORK 🙂

Was looking to recover some data, I had a device that was a little more complex to root. Used this service, very professional and quick considering the complexity. Worth the money. Thanks.

Thank your guys for unbricking my phone and rooting it again rate is 10/10
‹
›
We guarantee your Android device will be protected throughout the rooting process. Our certified Android technicians can safely perform a number of different maintenance services. Whether you're rooting, unrooting, or repairing Android, we will not damage your device or your data in any way. If we cannot safely root your device, we'll provide a full refund. Guaranteed.