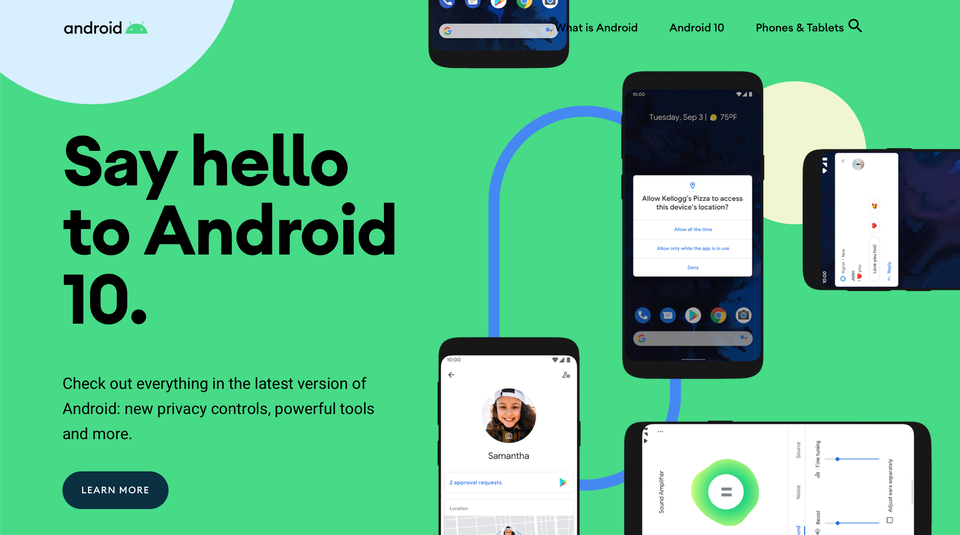 Google recently announced that Android 10 is complete. In fact, the beta series is finally over and we finally got a glimpse of the final version of Android 10. In case you didn't know, Android 10 is supposedly Android Q, but Google changed it to numerical to make Android versions easier to remember.
Android 10 came with a lot of new and great features. Apparently, Google is kind enough to ensure that not only premium phones will get to experience these features, but budget phones as well.
Just recently, the company took a lid off Android Go based on Android 10, the latest iteration of the operating system designed specifically for entry-level phones. The new OS is smaller, faster, and better than ever. In other words, it is designed for low-spec phones.
Android Go based on Android 10
Android Go is built to run on phones that have 1.5GB of RAM or less. Phones such as these are very popular in developing markets where, for many people, their first connection to the internet will be an Android Go-based smartphone.
These phones are usually incredibly inexpensive because Android Go doesn't necessitate high-end hardware to run properly.
The "lite" apps designed for Android Go are much smaller and leaner than their "normal" counterparts. This makes them appealing even for people who have high-end phones, as the popularity of Files by Google has shown.
The biggest changes to Android Go based on Android 10 are that it's faster and smaller. This new version of Android Go is now the leanest version of the operating system ever, taking up roughly half as much space as Android 7 Nougat, according to Google. As many Android Go devices only ship with 8GB of internal storage, the OS taking up less space is very important.
Additionally, Google says apps launch 10% faster on Android Go based on Android 10 as compared to the Go variant based on Android 9 Pie.
An important new feature of Android Go based on Android 10 is Adiantum. Adiantum is an encryption protocol specifically developed by Google to run on entry-level phones. This feature brings encryption to cheap phones without putting too much stress on the system.
Android Go Apps
Google is working on the efficiency of the individual apps that run on Android Go based on Android 10 including:
Google Go
Google Assistant Go
YouTube Go
Google Maps Go
Gmail Go
Gboard Go
Go Play Store
Chrome
Files Go
Of course, having these apps don't necessarily mean that the individual apps downloaded on Go Play Store will lighten the processing demand. Luckily, Google offers a unique feature for the Android Go Play Store. To help users maintain the lightweight system they set out with, Android Go devices have access to an exclusive version of the Play Store.
The Android Go Play Store offers the same content as the regular Play Store, only the storefront is more suited to low-storage devices. It has a featured apps section that recommends apps specifically for Android Go handsets, pointing users in the direction of apps that will be of most benefit to them.
Since the launch of Android Go, there have been over 1,600 different entry-level phones sold with the operating system, with some as cheap as $27.