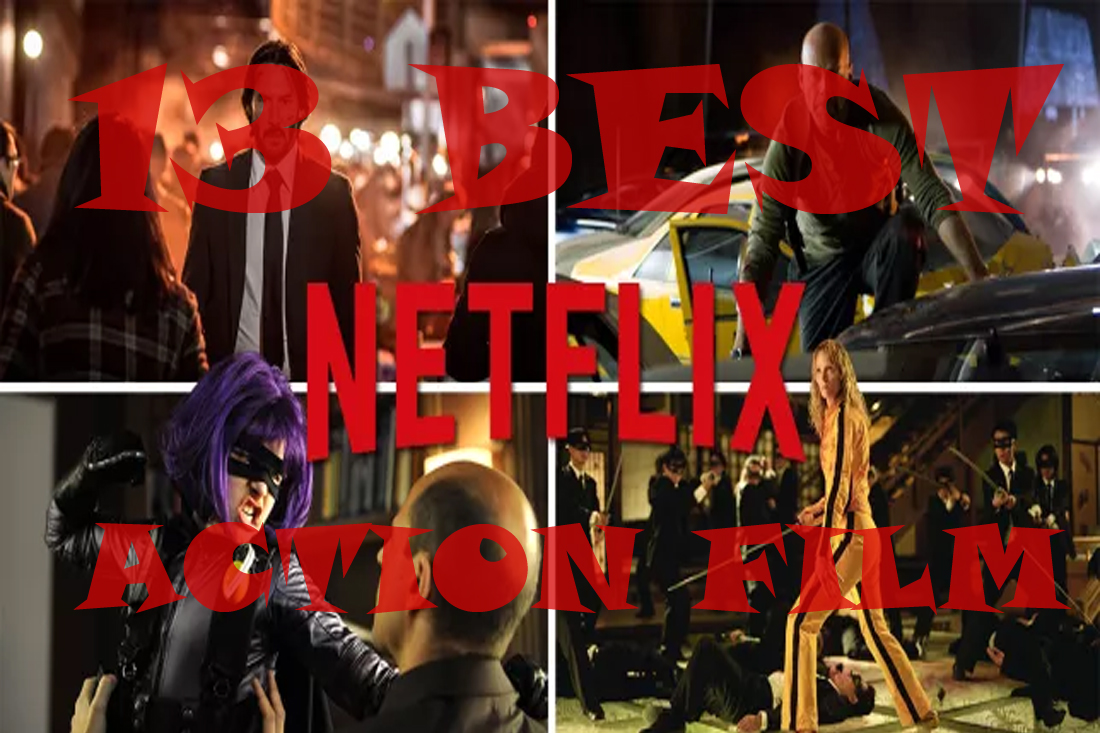 There are hundreds of movies on Netflix and sometimes you wish you had multiple pair of eyes so you can finally watch them all. It's emotionally pressuring to know which of the movies are the best, and what movies have your friends already watched and you haven't yet.
If you're a fan of action films, superheroes movies are probably your first picks. Apparently, there are also good action movies that do not involve laser eyes or flying capes. Without further ado, here are the best action films you can watch on Netflix today.
Black Hawk Down
The 1993 Battle of Mogadishu—during with an American helicopter was downed during a raid on the Somalia city—is the subject of Ridley Scott's star-studded and tense thriller.
Bright
On an Earth, where humans live side-by-side with fantasy creatures, an LAPD officer (Will Smith) is partnered with an orc (Joel Edgerton) on a mission to save the world in this big-budget Netflix original film from Suicide Squad director David Ayer.
Bushwick
Dave Bautista plays a vet trying to help Brittany Snow travel through a war-torn Brooklyn—thanks to the outbreak of a new Civil War started by Texas secessionists—in this indie film.
Casino Royale
It's almost hard to believe that Daniel Craig's casting as a blond and blue-eyed James Bond was controversial, but his first outing as the iconic Agent 007 reignited the film franchise and brought a weighty seriousness to the character.
The Departed
Martin Scorsese finally won an Academy Award for this Boston-set remake of the Hong Kong cop thriller Infernal Affairs, which sees Leonardo DiCaprio going undercover to infiltrate a brutal mob boss played by Jack Nicholson.
The Dirty Dozen
An impressive ensemble cast—including Lee Marvin, Ernest Borgnine, Charles Bronson, John Cassavetes, and Donald Sutherland—united to star in this action classic about an American army major who must lead a team of convicts on an assassination mission during WWII.
Green Room
A punk band accepts a gig at a backwoods Maryland bar, only to discover the clientele is heavy on the neo-Nazis. When they witness a murder, they hold up in the back room to fight off the vicious and violent group that needs to cover up their crime.
Hot Fuzz
A prickly London cop is reassigned to a country post and paired up with a bumbling local, and the pair soon uncovers a large conspiracy regarding the deaths of several members of the local village.
The Hurt Locker
Kathryn Bigelow made history when she became the first woman to win the Oscar for Best Picture for this taut and tense war thriller about the psychological stress of combat starring Jeremy Renner.
Lock, Stock and Two Smoking Barrels
Guy Ritchie made his directorial debut with this comic caper starring Jason Statham, Vinnie Jones, and Sting (!), about a group of London lads who attempt to pull off a poker heist.
Outlaw King
Chris Pine plays Robert the Bruce, the crowned king of Scotland who is exiled from his country and bands together a team of fellow outlaws to assist him in his efforts to reclaim his throne.
The River Wild
Meryl Streep and Kevin Bacon star in this Hitchcockian thriller about a woman who leads her family on a rafting trip—which is then hijacked by two conmen on the run from the law.
Tears of the Sun
This Antoine Fuqua-directed action film stars Bruce Willis as a U.S. Navy SEAL lieutenant who leads a team on a rescue mission in war-torn Nigeria to save a doctor and a group of refugees who are trapped in a hospital in the middle of the jungle.
If you're still can't decide what movie to watch next, try to hit one of our picks and be amazed by how cool classic action films are.