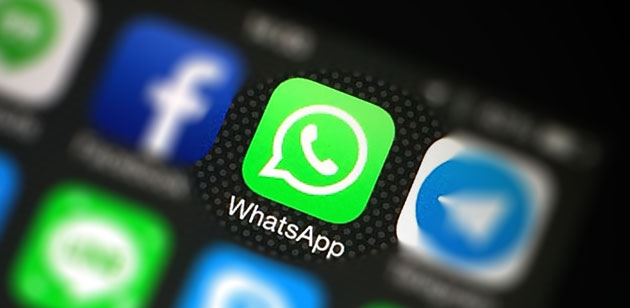 Last week, privacy advocates warned us about scary changes to WhatsApp's privacy policy. In response, Android blogs like One Click Root told you how to opt out of sharing your information through WhatsApp.
We thought it was a done deal.
Unfortunately, WhatsApp's privacy policy is a lot scarier than you think. Here are 4 reasons why you should be concerned:
1) There's No Way to Completely Opt Out
Yes, you've read tutorials on how to opt out of giving your WhatsApp data to Facebook. Unfortunately, none of those ways completely work. Yes, they do prevent Facebook from using some information about you, but they don't totally prevent it.
After you opt out, for example, you'll still automatically send some data to Facebook. Here's what the privacy policy says:
"[After you opt out] The Facebook family of companies will still receive and use this information for other purposes such as improving infrastructure and delivery systems, understanding how our services or theirs are used, securing systems, and fighting spam, abuse, or infringement activities."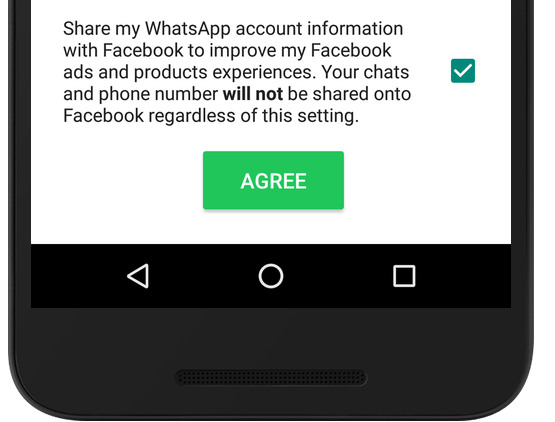 2) You're Sharing Data with the Entire Facebook Family
The new privacy policy doesn't just allow your data to be shared with Facebook: it gives it to the entire Facebook family of companies. That includes services like Instagram, Oculus, LiveRail (which now calls itself Facebook Audience Network), Masquerade, Onavo, Parse, Moves, and Atlas.
3) Facebook is Also Getting WhatsApp Information from Third Party Providers
Even when you opt out, WhatsApp and Facebook are still getting data from other sources – including "third-party providers". WhatsApp says that "these providers may provide us information about you in certain circumstances." Providers include:
-App distribution services
-Infrastructure companies
-Map and place information companies
-Payment processing companies
-Other systems
Basically, this includes all the services WhatsApp uses to build and distribute its app.
4) WhatsApp is Sharing your Last Online Time
On WhatsApp, you can see when your friends were last online. WhatsApp is now sharing this data with Facebook – along with your status update changes. Here's what the privacy policy change says:
"Status Information – We collect information about your online and status message changes on our Services, such as whether you are online (your 'online status'), when you last used our Services (your 'last seen status'), and when you last updated your status message."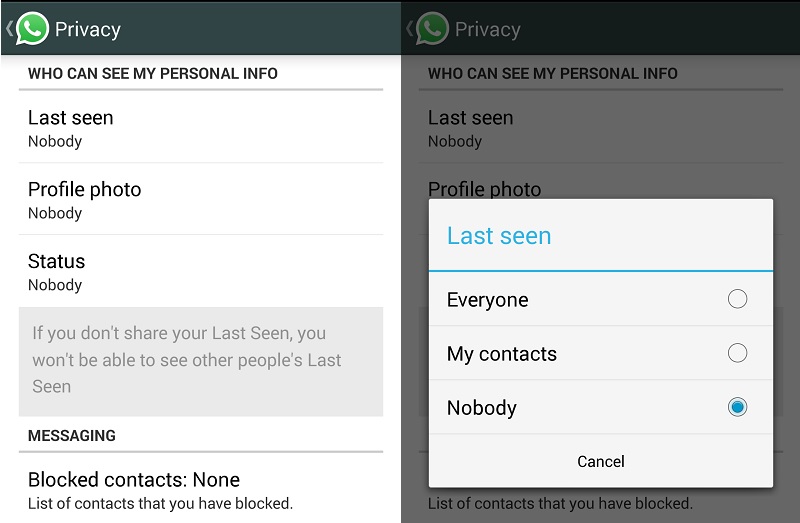 Ultimately, the important thing to remember about this WhatsApp news is that all your information will still be encrypted from end to end. Your messages and all the data you send are not being shared with anyone – at least for now.