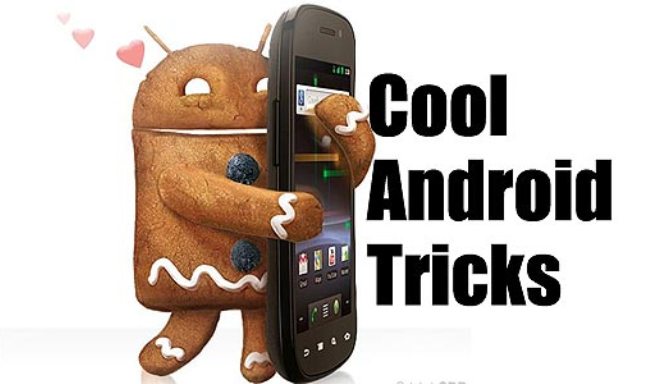 With over 3 billion active users and this number growing even as this post is being written, the Android OS has emerged as the most in demand platform for mobile gadgets. But most people are unable to optimize usage of such an operating system due to lack of knowledge of its full potential and just manage to scrape its surface. This post is to acquaint you with some of the tips that can make your experience of using Android even better. These tips are for reference and you need to keep in mind the varying features, looks of the gadgets and the versions you may be using in order to appreciate their utility.
Organizing app icons
The first one relates to managing apps icons by grouping them into folders. Doing this will make the homescreen look less cluttered and neat? You can do this by just pressing one of the icons long enough to be able to drop it on another. You may name the folder as you wish and then keep dragging and dropping other icons into this folder. You will have more space for useful widgets and also see your wallpaper clearly.
Google Now
This came into being with the launch of the Android Jelly Bean 4.1 version. It is a very effective digital assistant tool you can use. You only need to swipe it upwards from the screen bottom to see it. Once you opt for the service, you will be able to get search information in a jiffy and thanks to the card interface; you will get notifications on the weather, sports updates, and travel info and so on.
Swipe gesture convenience
If you do not like pressing buttons, then you have the swipe gesture facility you can use by downloading Google Keyboard from Play Store. There is also the Swift Key, an alternative you can use. Both are for free. You only gently swipe each letter on the keyboard without losing screen contact to type in the words. The advantage is even if you misswipe, the keyboard will display the right word depending on the shape made by your swiping action. You only need to get used to the process for you to use this efficiently.
Data usage management
Once you start using your smart phone, it can be difficult to keep track of the data you are using. Unless you are on an unlimited data plan, you need to monitor data usage and that can be a challenge. Android provides you with the ability to monitor data by just clicking on the 'Data Usage', option which will pull up the data usage pattern on your phone for the specified period. You can even set a particular usage level for getting a warning as well as a cap so that you do not end up going above the limit. More importantly, apps that guzzle data and information relating to them will also be shown to you for better control of apps usage.
Security settings
While you may be content with the swiping action to unlock your phone, there are other options you can select from the settings of your security menu such as the face unlock, using a password or PIN for additional security.