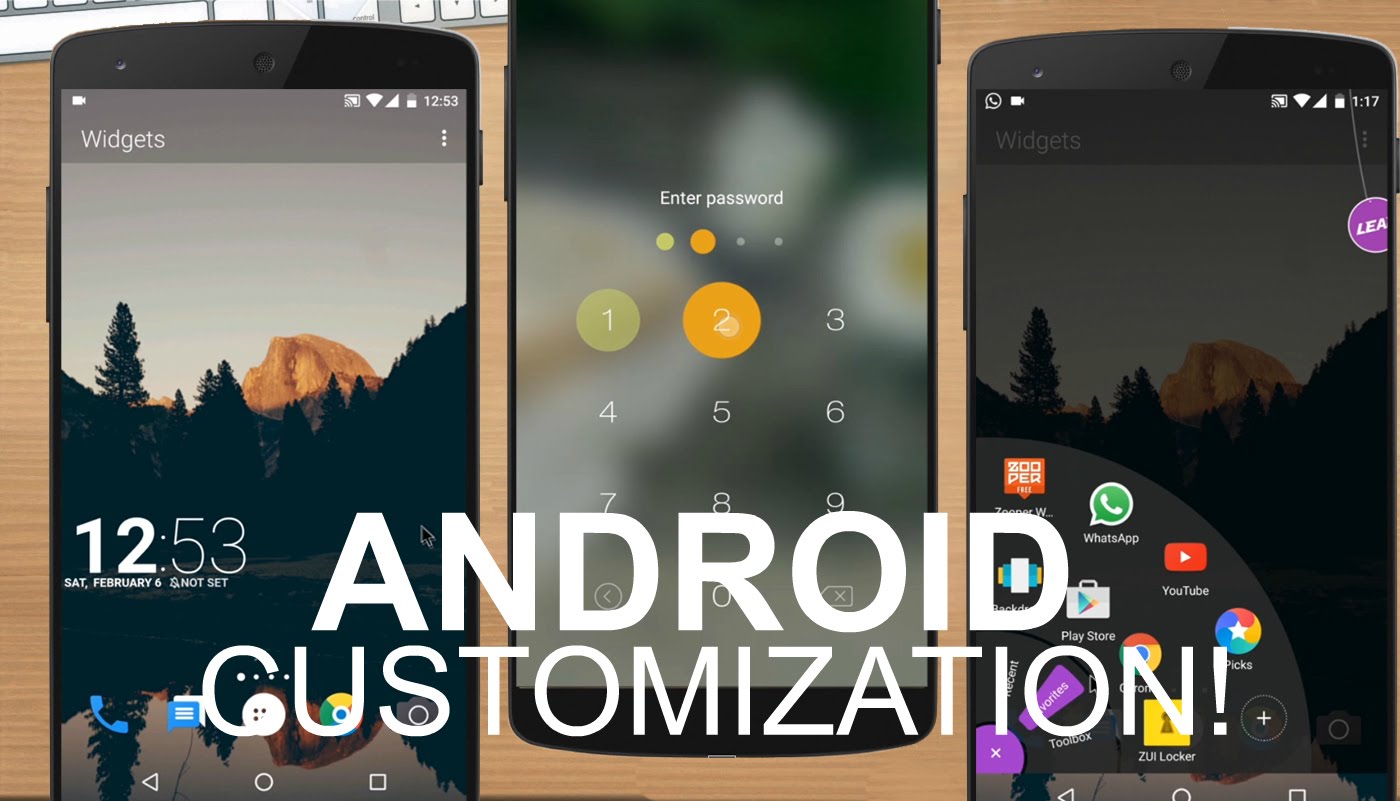 Your phone's interface is probably already cool, but there are just some features that don't fit your style. If there's any way to remove it or change it the way you like, you would. Thankfully, Android has made it easy for us to customize things. Some are free, some come with a price. No matter, as long as it makes us love our phone more.
Here are the best Android apps you can find in the Google Play Store to customize your phone the way you like.
1Weather
Say goodbye to that boring weather app on Android and download 1Weather now. This incredible app showcases a paginated design showing the current weather, the forecast for up to 12 weeks, a radar, and more fun stuff. It's free to download with ads, if you want to get rid of the ads, you have to pay $1.99.
LastPass Password Manager
LastPass Password Manager lets the user save login credentials in a highly secured place. More than that, it can generate impossible passwords to hack for you to use on your personal accounts. Don't worry if you can't memorize them all, it has a secret master password that can unlock everything. It has several cross-platform support such as in computers and other devices. You can also download LastPass Authenticator to heighten security. It's cool, reliable, and its premium version is very cheap.
Nova Launcher
If you're looking for an overall customization, then there's no better option than the Nova Launcher. The app has been around for many years and it can almost do anything. It's packed with awesome features including the ability to backup and restore your home screen setups, icon theming for all of your Android apps, tons of customization elements for the home screen and app drawer, and more! You can even make it look like the Pixel Launcher if you want to. The premium version is even better. With premium, you can access the gesture controls, unread count badges for apps, and icon swipe actions.
Solid Explorer
Managing files on your phone can be pretty tricky especially when you're not great at memorizing. You can easily get lost in every folder that destroys all hope in decluttering. If you're faced with the same dilemma, better download Solid Explorer. Solid Explorer is very eye-friendly to help you recognize the folders easily. It also features better browsing, Material Design, archiving support, support for the most popular cloud services, and some powerful stuff like FTP, SFPT, WebDav, and SMB/CIFS support. Upon download, the app allows a 14-day free trial with a $2.99 price tag at the end of it.
Zedge
Now we arrive in the media customization. Custom wallpapers, ringtones, notification tones, and alarm tones, are just a few of what needed customization on your phone. Luckily you have the Zedge app for that. A one-stop-app to personalize everything on your phone. They have an unbelievable collection of items! On top of that, the app also promotes various items during holiday seasons. Although the app received several bug reports, there is still no better app in the Play Store that will allow you to customize your phone this cool.
Did you like our list? Customize your phone today and let people know that you own that phone just by a glancing at the home screen or hearing your ringtone.