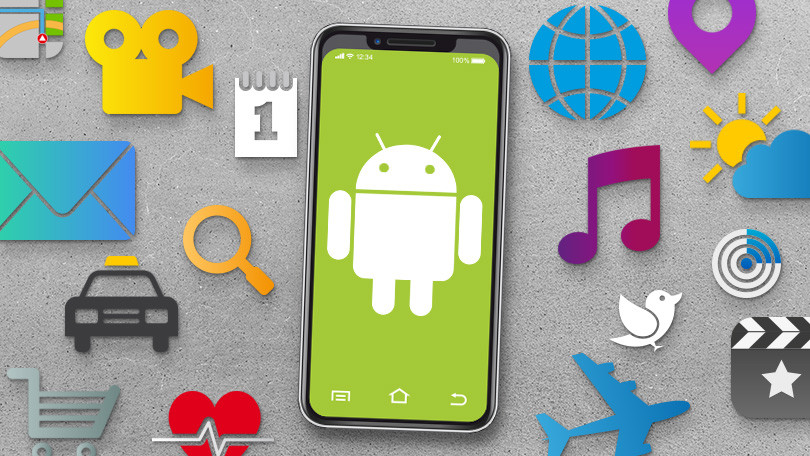 It has been a good year for Android. Now that the year draws to a close, it's time to check out the best 2018 Android Apps that stand out all year round. This is a varied selection of any kind of apps and functions. Without further ado, here are the best Android apps this 2018.
Carrot Weather
Carrot Weather breaks the norm of what a weather app usually does. Aside from giving just rain predictions, forecasts, current temperatures, and weather-like stuff. It also provides a crazy comparison of up to 70 years of previous weather data. So, if you want to check the weather during your mother's birth, well, you can. It also includes secret places like the Moon and the premium version includes widgets.
KINDer
KINDer is an advocacy app that acts like a Tindr for advocacies. Donors and advocacy groups may create an account via the app and start donating and receive funds, respectively. Donors can simply swipe left, swipe left until they land to the right advocacy they want to donate. The app is very unique and it' the first app to help small advocacy organizations earn fund to support their heroic missions.
Forest
Forest is a new style of productivity app and will draw a lot of your conscience out. This encourages people to refrain from constantly checking their phones. Every time you check your phone, a digital plant die. Every time you turn your device screen on and leave the Forest app, the tree wilts and you must start again. Of course, there is a whitelist of exceptions to prevent your plant from dying such as important calls and messages. Nonetheless, it's a neat app to get you off your phone for a while.
Heimdall Parental Control
Heimdall Parent Control is excellent for parents who cannot keep an eye always every time their children use the phone. You need to install the app both from theirs and yours. From there, you can monitor your child's usage, limit them on phone calls and apps, and track their location and browser history.
Bouncer
The name describes it all. Bouncer is one of the best security apps we've seen in recent years. The app works by temporarily granting permissions to other apps. For instance, you can grant Facebook to access your phone calls, messages, and gallery but can disable the access later on, or once you're not using Facebook. It doesn't require internet access or even root access making it super handy. Everyone should at least try this out to improve security and privacy.
YouTube Music
YouTube Music is not new, but it's major evolution this year is worth the recognition as one of this year's best Android app. YouTube Music serves both video and audio-only content from its enormous collection. The app even allows direct integration to YouTube and toggle to turn audio-only content. The app alone has the potential to become the best music-streaming app in the market. However, Google still needs to fix the confusion it brought with Google Play Music.
There you go! These are the 6 best Android apps this 2018. So, if you want to check the weather 70 years ago, or assign a bouncer to keep your personal data safe, download these apps today and have a better phone before the new year arrives.