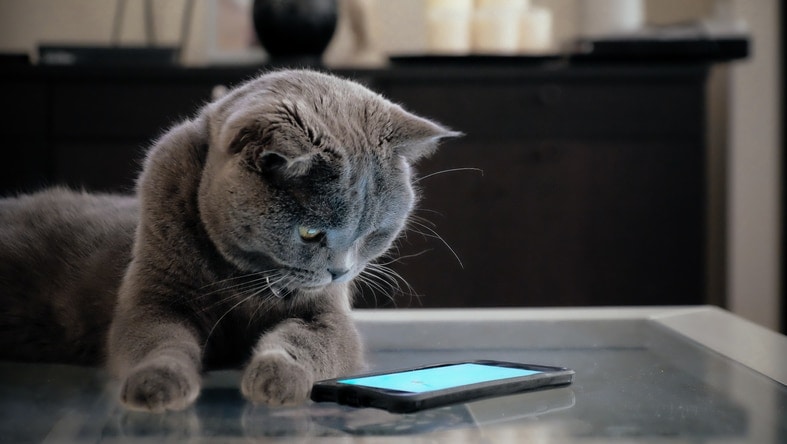 Who doesn't love cats? Cats are not just invading cuteness in our house, but all over the internet as well. We can never resist these adorable felines especially when they start doing their thing. If you can't get enough of cat videos, try owning one. And if you don't know how to take care of them, here are the best cat apps on Android that will surely be of big help.
11pets
11pets is a pet care app that helps monitor your cat's health. It includes features including a built-in schedule to help remind you to administer medication, the ability for you to keep track of their medical history, and even a little gallery where you can keep important pictures. It's great for managing your pet's health, especially if you have one with a chronic illness.
APCC by ASPCA
APCC by ASPCA is a giant database of toxins. It contains a list of most of the foods, plants, hazards, and other materials that could be harmful or toxic to your cat. It's very convenient in keeping your car healthy and from food poison. It includes a calculator where you can input your cat's weight and the amount of stuff they eat so you can get a rough estimate of how bad things are likely to be. It won't substitute for a vet visit, but the ASPCA handles over 100,000 cases of pet toxicity every year. It's also free. This one is a must.
Cat Training
Cat Training is an app that helps, well, train your cat. It contains a variety of tips and tricks including potty training, grooming, cat fitness, carrier training, and more. It's one of the best cat apps if you're new to the experience and don't know what you're doing yet. It's also a free app with no in-app purchases. There are ads, though, but not that annoying.
PetCoach
PetCoach is a reference and advice app. You can use it to find assistance on everyday problems for your cat. You can find a variety of questions and answers about various things. It also has a function where you can ask vets, nutritionists, trainers, and other experts questions for advice. It's a good way to deal with minor issues and find quick info, and save time going to the vet.
Tractive GPS Dog and Cat Finder
Tractive GPS Pet Finder is a GPS device that you can monitor from your phone. However, you need to buy the actual GPS device on Tractive's website and attach it to your cat's collar. From there, you'll be able to monitor the kitty's location, check the battery level of the GPS device, and even set up a radius where the phone will alert you if the cat wanders beyond the area.
Pet First Aid
Pet First Aid is an app by the American Red Cross and a reference app to help you through emergencies and other situations. You'll find step-by-step guides on how to care for your pet if something bad happens. The app also lets you store your vet's number for quick reference, and other features. This is a must-have, not just for cats, but for any pet owner.
So, you think you're ready to take care of a cat? These are the better cat apps you can find on Android to will keep cat-caring at it's best.