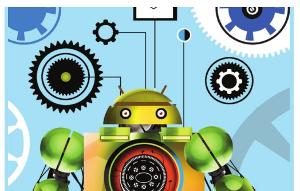 After releasing Android 7.0 less than a year now, Google has unveiled the next upgrade and it is called Android 8.0 or Android Oreo, in keeping with the trend of alphabetical, snack-themed version names.
Autofill
The latest version of Android works a lot like Google Chrome when it comes to password logins. You will be able to open an app and your login details will be automatically filled in, only if you choose to save passwords. Apps can now register with Android system as autofill providers for login. Almost all password managers including popular ones like 1password and LastPass will have support for the new Autofill feature.
Picture in Picture
Picture in picture was available on Android TV with Android 7.0 and now the feature will be available on smartphones and tablets with Android 8.0. Tap the home button to start an app in full screen and it will shrink down to a window. This window can be moved and placed anywhere on the screen and you can continue doing other things on the phone. Currently, only a few apps support this feature but we expect a lot more developers to get on board soon
Instant Apps
Instant apps let you launch the app directly from within the browser without the need of installing it on the device. When this goes live, apps with Instant App Support in the Play Store will have a button that says, `Open App' instead of install.
Improved Notifications
To view all the notifications for a particular app, all you have to do is to tap the notification dot. You will also be able to clear all notifications with a single swipe. There is also the option to hide notifications for particular app, for a certain period of time. You can also choose how you should be informed of important notifications versus non-relevant ones. You can also choose to highlight incoming notifications with a larger font.
Emojis Galore
Android 8.0 comes with a redesigned emoji set and includes over 60 new designs. The emoji are now compatible with Emoji version 5.0 which means that they appear similar to iOS.
Performance Improvements
Android 8.0 has improved boot. To enhance device performance, Android 8.0 has a new method of handling background processes. Idle apps in the background will automatically be limited to free up memory as well as improve battery life. Even location updates in the background can be limited to improve overall battery life of a device.
Project Treble
Treble is a modular architecture that will help roll out faster Android updates from Google to device manufacturers for different hardware configurations. This means that third-party devices running stock Android will be able to get the latest Android updates at almost the same pace as Google's own Pixel and Nexus devices.
New Accessibility Features
You can choose which features will be visible for quick access. You can even enable or disable accessibility features using the volume buttons on the device.
When is it out?
For users already running Android 8.0 beta on their devices, the update to final build will be available today. For Google phones (Pixel and Nexus), it will be available over the next few weeks. For other OEMs, the update will take some time depending on how long each manufacturer takes to customize it with their skin. Right now Supported devices from brands such as Nokia, Lenovo, Motorola, Samsung, LG, HTC, and Sony will get the update in the coming months this year.