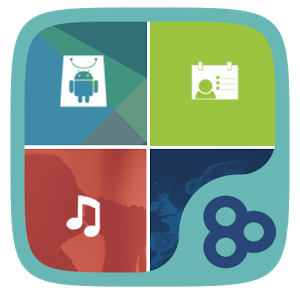 Though there is not much emphasis on the practicality aspect of a theme for a smart device, they have always been fascinating to the smartphone enthusiast's eye. They do have the soothing effect that relaxes our mind when we look at the display of our device. But I must admit, the choice of a particular theme is highly subjective and is based on user tastes & preferences. It helps people imprint their personalities onto their beloved smartphones.
Since time immemorial, people have believed in the fact that a person's choice of colors indicates their mood swings, and probably because of that we talk of favorite colors. But, why are we discussing colors now? Well, the latest live theme for GO Launcher, Color Box is out and the developers claim it to be the best of theme apps that were launched in recent memory. So we decided to find out how legit these grandiose claims really are.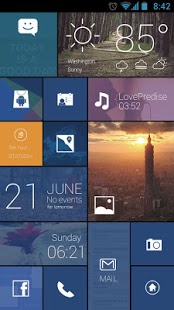 A brief about GO Launcher – For those of you who do not know much about GO Launcher, it is basically an Android launcher with a plethora of customizable options. It has a large number of attractive widgets and plugins with unique functionalities. It also features tons of spectacular special effects such as the theme in discussion. The whole look of the user interface changes and there are plenty of downloadable content. The common widgets displayed are weather, clock and calendar. There are transition effects like gradual, crossfade, windmill, chariot etc. Many premium additions are paid download.
Breaking Down the Color Box Essentials
It is a specially designed theme for GO Launcher EX. Although it is a premium theme, it is free for download by using Getjar Gold. Getjar gives free gold coins for downloading and trying new sponsored apps that it recommends. In other words, we can get this theme for completely free of cost by downloading a few apps. Another way of getting this fantastic theme is via IAPs, i.e. in-app purchase. Some of the outstanding features of this theme are:
We can turn on Color Box to run Windows on our Android device.
There is a quick access user interface to open main or desired function.
The background image is customizable as per our wish.
Installation Procedure
Applying this theme is a cakewalk. Follow the below instructions for detail:
Turn on GO Launcher theme and go to 'installed' then choose theme
Pay with either Getjar Gold or IAP
If you happen to choose Getjar, there will be several other apps listed for download, download some of them to earn Gold and make the purchase
After purchasing, select installed – choose them and apply
Cons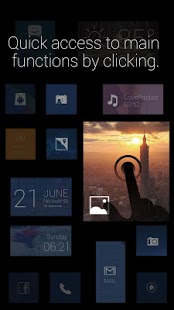 First and foremost, the theme isn't totally free – Even though there is a Getjar option, we still have to buy Gold by downloading other unwanted apps. Is it worth effort for just a theme? There are regular in-app purchase prompts and ads which get in the way of execution and become annoying.
Overall, if someone is unhappy with the default skins of the device, this download makes a lot more sense. It is 7 MB in size and is available for download in the Play Store.