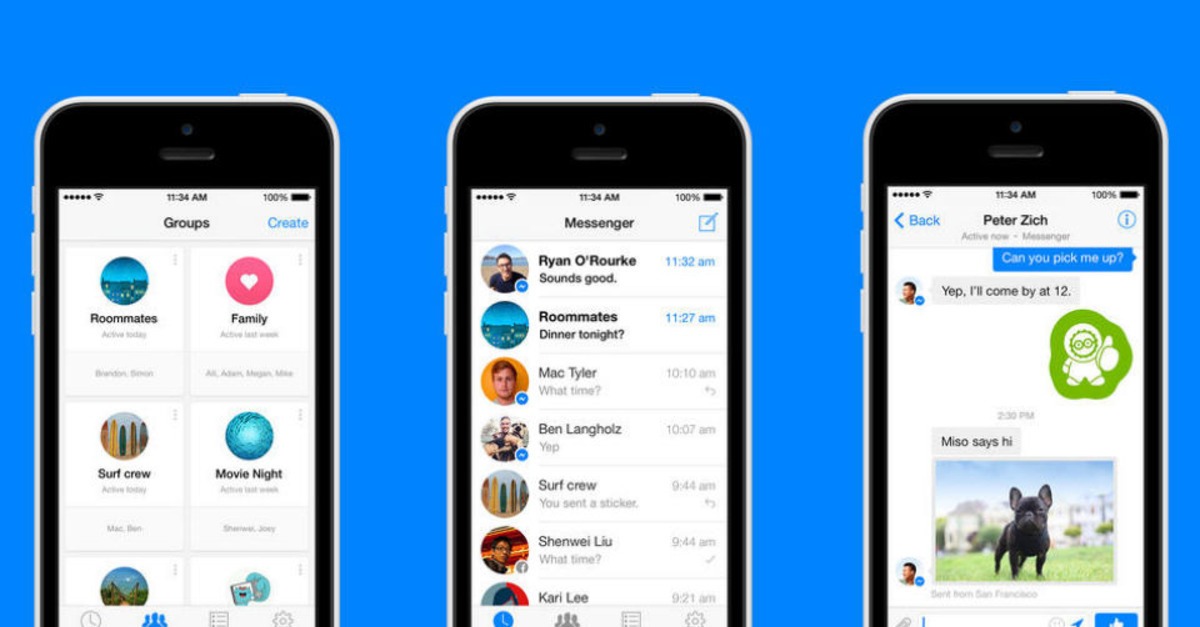 Whether it's meal prep or messaging, Amazon seems to be exploring every possible industry these days. A new report shows that Amazon is working on a standalone communications app that will challenge Facebook Messenger, WhatsApp, and other giants in the space.
It's no secret that messenger apps are big business in terms of user appeal and advertising. Facebook recently announced that its Messenger app had been installed on 1.2 billion devices, for example. Companies have also started developing chatbots for messenger apps – including bots you can use to order products on Amazon and other retailers.
AFTVnews is reporting that Amazon is working on a messaging app called "Anytime". The website even features promotional screenshots from what's supposed to be Amazon's official documentation: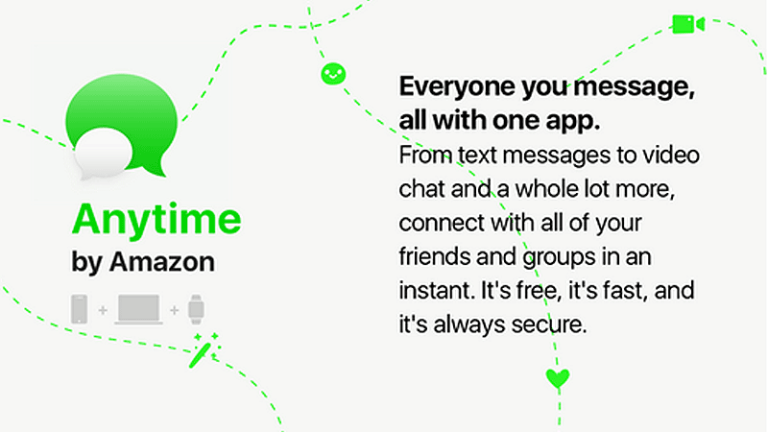 Source: AFTVnews
The website also reports that Amazon recently begun surveying users to gauge which features were most important in messaging apps. However, one user reported that the survey felt more like a quiz about a finished product as opposed to an exploratory report.
Amazon Anytime Features
Some of the rumored features in Amazon's Anytime app include:
Reach friends using just their name, with no numbers needed (what?)
Multi-platform support means you can use it across iOS, Android, desktop, and mobile devices
End to end encryption
Voice and video calling, one-on-one or by group
Express yourself with GIFs, stickers, and emojis
In-app games
Filters for photos and videos
Business chatbot support, including the ability to communicate with customer service personnel or chat with purchasing robots without leaving the app
All of these features can be found on existing messenger apps – with the exception of the "add by name" feature. It's unclear how that would work, or how you could add someone by name when there are multiple people by that same name.
Many people are mentioning that Amazon released an enterprise service called Amazon Chime earlier this year. That communications platform is catered towards corporate users, but its back-end could easily be adapted to Amazon's new Anytime messenger – if it does indeed exist.
Ultimately, this rumored messenger app could just be an attempt by a blog to drum up some hits. Or, it could be a legitimate service preparing to launch later this year. Stay tuned for more information about Amazon's Anytime messenger app as soon as we know more!