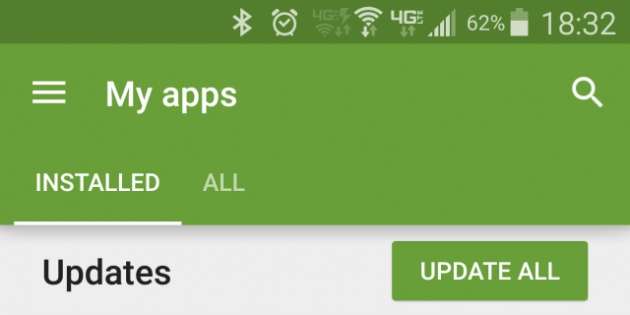 Along with the coming of Android 9.0 Pie, Android apps are also doing their best to match the latest OS' user-friendly features.
We all get very excited when we receive phone updates. However, not all of them means a better up. Some of these updates are rather disappointing. So, while you're still waiting for that Android 9.0 Pie update on your phone, check out these updates on some of your favorite Android apps and it's for you to judge if it's a pop or a flop.
New Snapchat Alpha
Last year, Snapchat announced that it will launch a new version of Snapchat and it looks like it's finally going to happen. Although not yet released, an overhaul was discovered by a Twitter user and shared it with everyone.
The new design looks a little bit like the Instagram Stories Page. It is also noticeable that the Snap codes and trophies, but nothing to worry. The overhauled app is probably not yet complete that's why these features are missing.
XDA-Developers also uploaded a video comparing the new and old versions of Snapchat, and we can see it has greatly increased in speed. If you want, you can download the overhauled app and take a sneak peek of the new Snapchat. Be warned though, it requires root access.
New Gmail "Unsend"
Oops! Wrong sent? Gmail has the solution for that, and it's now available on Android as well.
The "Unsend" feature is available on the desktop for a long time now, and it is surprising why Google just recently decided to include this important feature on Android. Anyway, Google you are forgiven.
You can now unsend emails on Gmail Android App! Once you sent an email and realized it had the wrong message, wrong recipient, or misspelled something, you can now "Undo" your action and the sent email will be pulled out from your recipient's Inbox and return to your Drafts folder.
Just make sure you hit "Undo" in a few seconds or that wrong email will be stuck on that recipient's inbox forever.
Twitch Prime is no longer Ad-free
Sad, right? Twitch is a good platform for creators and viewers alike with free monthly channel subscriptions and free games. But, starting September 14, the platform's cool features will get thinner: the ad-free viewing will be removed.
Twitch announced that they are doing this so that creators can earn money through advertising. In short, Twitch is becoming more and more like YouTube. Good news for the existing Twitch members though, you can still enjoy the app ad-free until October 15. If you have an annual subscription, you can still enjoy an ad-free viewing until your current subscription expires.
Twitch running ads may be disappointing for now, but the company promised that their freed-up resources on this move will allow better freebies in the future. Meaning better free games, in-game loot every month, exclusive badges, and new benefits and surprises.
That's all for this week's updates on our favorite apps. Good or bad, we're sure these developers are doing it for the best so we can continue to enjoy using them. Besides, change is only hard at first. We'll get used to it eventually.