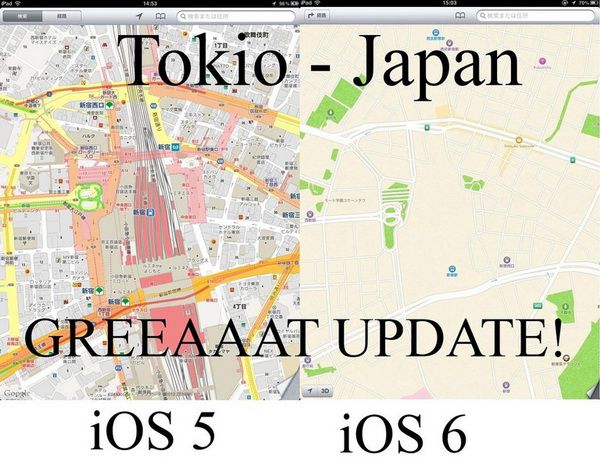 Through no fault of its own, Google Maps has been in the news a lot this past week. Many Apple users are complaining about the iOS 6 update and its deletion of Google Maps, an app which is vastly inferior to Apple Maps. Why? Well, the first problem is that Apple Maps claims to help you get to places but actually does nothing of the sort.
In response to the Apple Maps fiasco, Google is taking its Maps app to more places in Android than ever before. A recent update to the Android app 'Google Play Books' will allow users to view location information quickly and easily.
So, in addition to searching up unfamiliar words using the built-in dictionary feature, Google Play Books will now be directly integrated with Google Maps. If you need to learn where Machu Picchu is while reading a book, you can do that with the tap of a finger.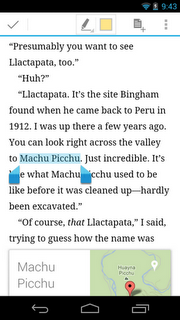 The Books update also includes translation features. So, if an English-speaking author has pretentiously included a foreign phrase in a book without bothering to translate it, you can easily tap to find out what the author was trying to say.
Rounding out the list of new features is the ability to take notes. If you're the kind of person who likes writing notes in the margins of your physical books, then you'll appreciate this note-taking feature.
In short, all of these new features allow Google Play Books to catch up – and even surpass – similar apps found in iOS and on the Kindle.
To download Google Play Books for free, click here.