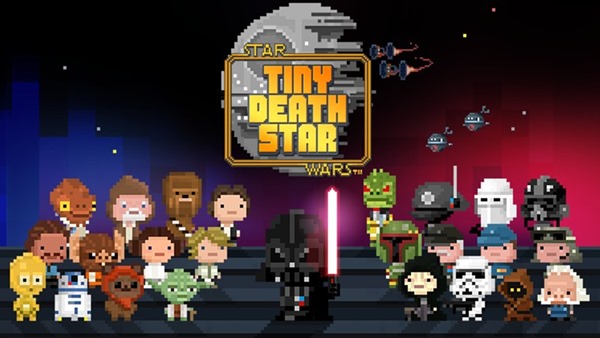 60% of the reason why you buy a phone is to play games, and that's the truth. Playing games on Android has become rampant. Even girls and our parents who hated video games 10 years ago are now playing with us.
This is mainly because games today are more realistic and its cool graphics allowed them to entertain all ages. With all the cool games we have today, we still miss the good old days and the pixel-art graphics where it all started. When you see an arcade, I'm sure you'll be tempted to play the first-ever Mario one last time.
To help you reminisce, we've compiled some of the best pixel-art games on Android that will surely bring you back to the good old days.
Knights of Pen and Paper
Knights of Pen and Paper will take you back to the times when you don't mind spending countless hours and sleepless nights just to do one thing again and again.
The game lets you roll a polyhedral dice and scribbling character sheets. You can either play as the dungeon master or the hero tasked to rescue a damsel in distress. The gameplay retains the traditional RPG, where there will be lengthy campaigns, a skill system and plenty more. Its unique concept and 8-bit visual are definitely worth hours to spend.
The Sandbox
Want to play as a god in an 8-bit world? The Sandbox might just answer your prayer.
The game lets you play as the creator in a god-like level. Meaning you can create the world, combine elements to breathe life into it, then destroy it when you're feeling a bit devilish. The concept is almost the same as Doodle God and Minecraft at a higher level of being. The game is free to play, but some tasks may require you to spend just a little bit of money.
Star Wars: Tiny Death Star
The Star Wars shooting game is one of the all-time favorites. If you're looking for a similar 8-bit Star Wars shooting game, then this is not it.
Star Wars: Tiny Death Star is different from old Star Wars themed games. Here you create floors filled with gift shops, bars, accommodations, recruit employees, attract customers, be a liftman and escort them to their destination, earn money – all this for funding your Death Star project that can annihilate a planet in a single blast. So, yeah. The game is pretty repetitive but its got a dark mind.
Isle of Bxnes
Now, this is a hardcore 8-bit game on Android! This Stone Age RPG allows you to play a nomadic tribesman exploring a strange island full of adventures in order to find a new home. You're classic RPG setting and story.
In the Isle of Bxnes, death can happen to your character, but the game will not end. You will continue to play his sons who share the same traits as his predecessors. The assortment of Neolithic weapons and items you can gather is just mind-blowing. The game is tough and will test your resource-management skills. Explore and survive a dangerous island. Having an 8-bit graphic doesn't make it easy especially when resources are scarce and wild beasts are roaming around.
So, if you're a slave to the past, then you should download these games right now and it will help you move on, probably. Other chances are these games will get you so addicted that you may never be able to let go of the 8-bit graphics for years to come.