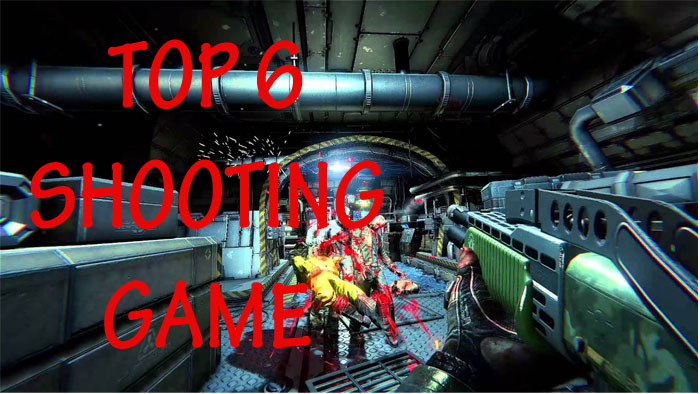 Mobile gaming has taken over the mobile industry and brands are welcoming the new age by making phones heavy-gaming capable. This year, crazy gaming smartphones arrive such as Red Nubia Magic 3 and the overpowered ASUS ROG Phone 2 with complete gaming accessories.
There are a thousand of Android games on Android and one of the most popular is the undying 1st person shooter games. If this is your thing, then here are some of the best shooting games on Android you probably haven't heard of:
Dead Effect 2
Dead Effect 2 is a free to play sci-fi shooter. It's the successor to Dead Effect, one of the first competently done shooting games on mobile. It features fantastic graphics, tons of guns to collect and upgrade, tons of bad guys, a 20-hour single player campaign along with side quests, and RPG-style character development. It's great for those who want something more than just a shooting game. It also has extra support for Nvidia Shield devices should you have one.
Gigantic X
Gigantic X is a free, top-down sci-fi shooter reminiscent of older Contra games. Players fight against aliens to help humankind expand further into space. The game features three playable characters, a story line, tons of loot, an online multiplayer mode, and more. You can even play it offline.
Into the Dead 2
Into the Dead 2 is a game that includes infinite runner style mechanics. You basically run through a giant horde of zombies forever. Survival is the goal. Some of the game features include decent graphics, a variety of weapons, a dog companion, some tower defense mechanics, and multiple endings. It's a surprisingly deep game considering that it's freemium.
Modern Combat 5
M odern Combat 5 has a large following, decent graphics, and there is a ton of game here for you to play. There is the usual campaign mode and you can choose between one of six classes to play, each with their own perks and advantages. Then, there is Modern Combat Versus – the newest game in the series, but it still needs a little work before we give it the title of best Modern Combat on Google Play.
NOVA Legacy
Unlike Modern Combat, NOVA Legacy has a more sci-fi focused theme. It's been called the Halo to Modern Combat's Call of Duty. It features good graphics, online multiplayer, and a campaign mode for solo play. There are also special events, crafting mechanics, and other things to help expand the game play, and it's free.
Meganoid (2017)
Meganoid (2017) is an action platformer with shooting elements. The game features randomly generated levels so that every play through is mostly different. It also has consumables, alternate routes, and other mechanics to keep things fresh. There is even a function where you can alter parts of the actual level, including things like weapon mechanics with a cool retro graphics. It does not come for free, though. You can purchase the game for only $3.99. Not a bad price for an old game that is still respected as among the best shooting games on Android.
These shooting games are definitely a must-try and will keep you entertained for hours with its awesome campaign. Download them now on Google Play.