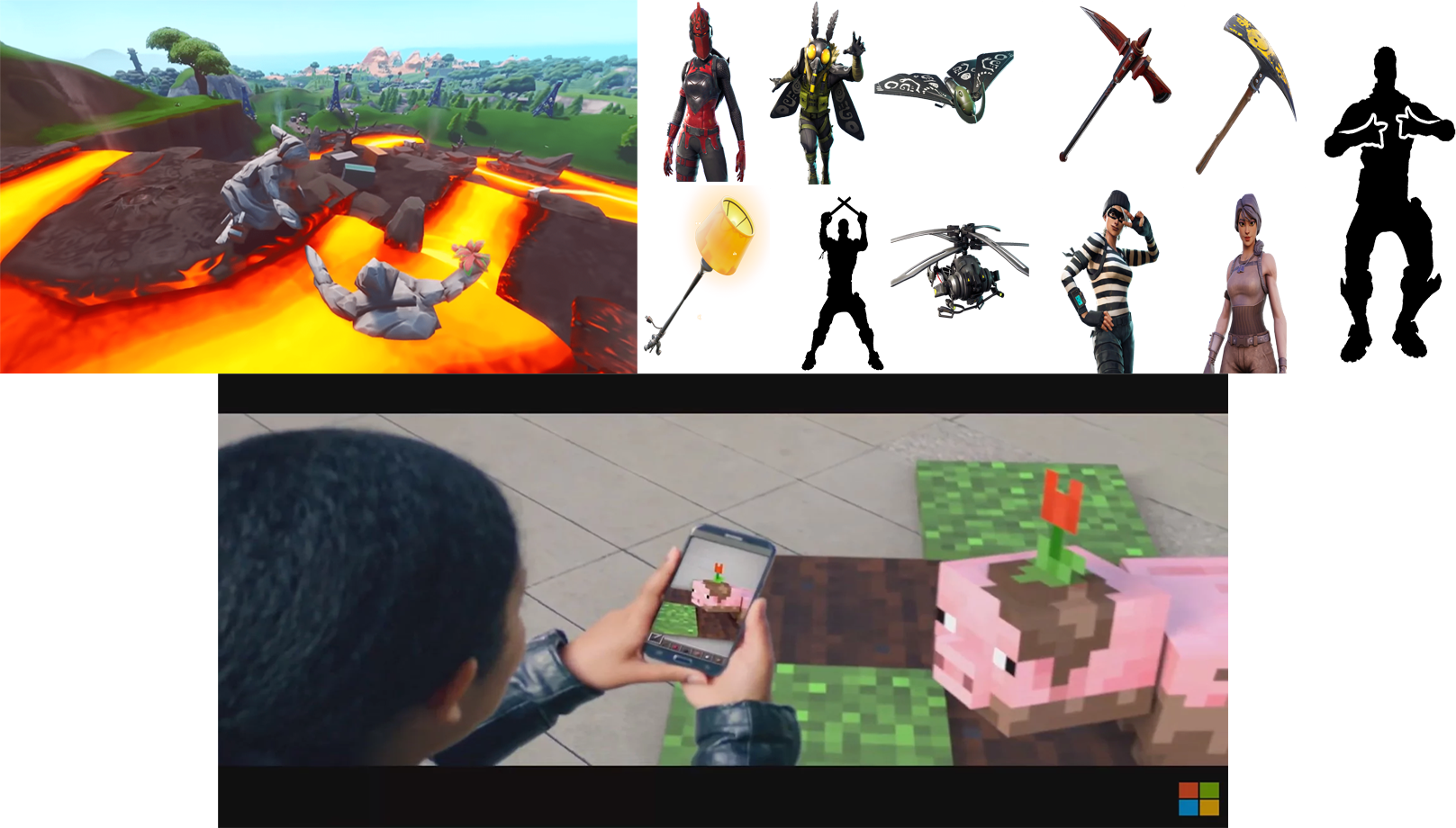 Now that the Star Wars Day hype has gone by, we can all go back to enjoying our favorite games which, of course, has a lot of surprises in store for us in this first week of May. We're talking about the two most loved games on Android – Fortnite, and Minecraft.
Without further ado, here are the latest updates of the two most addictive mobile games today.
Fortnite map change and item update
It's been quite some time that Fortnite has been teasing a map change for an upcoming event. Just recently, the event has occurred, with the vault in the middle of Loot Lake opened, and the volcano on the island erupted taking out a variety of fan-favorite locations.
Upon the opening of the vault, players jumped into the vault and were taken to another realm where the "vaulted" items of Fortnite – items that no longer appear in the game – were kept in stone. Players were then able to fashion away at the item they wanted to return, which ended up being the Drum Gun.
After that, players were transported into the air where they witnessed the volcano erupted and destroyed a variety of locations including the Retail Row and Tilted Towers – some of the most iconic spots in the game. This event marks the end of Season 8, as well as the beginning of Season 9 which is expected to launch next week.
Before launching Season 9, however, Fortnite has updated its Item Shop once again. New gears are now available including brand new cosmetics, gliders, and other items. Here's the list:
Red Knight – 2,000 V-Bucks
Crimson Axe – 800 V-Bucks
Mothmando – 1,500 V-Bucks
Lamp – 500 V-Bucks
Flutterbug – 800 V-Bucks
Rapscalllon – 1,500 V-Bucks
Assault Trooper – 800 V-Bucks
Coaxial Chopper – 1,200 V-Bucks
Lucky – 500 V-Bucks
Glowsticks – 800 V-Bucks
Lavish – 500 V-Bucks
Make sure you're all geared up because Season 9 is once again expected to be an epic and addictive season.
Minecraft mobile AR game teased
Minecraft is probably one of the immortal games that could go on for years without losing gamers demand. So, it was only a matter of time before we saw the game get the Pokemon GO-like treatment. Since mobile AR gaming is on the rise, Minecraft is not taking any chances of not grabbing the opportunity to go with the trend. If you haven't played Minecraft, now is certainly the best time.
In a short video teaser released recently by Microsoft, a woman was seen picking up a stranger's phone left on a bench. Upon looking at the screen, she sees blocks and Minecraft characters projected on the real world.
The developer, however, did not reveal much of the upcoming update. At the end of the teaser, it said "Tune In May 17th" along with a link to the official Minecraft site.
While it is still unclear what form of gameplay will take, rumors indicate that the Minecraft update is codenamed Genoa and is expected to launch on both Android and iOS. We'll soon see what Minecraft is cooking come May 17.