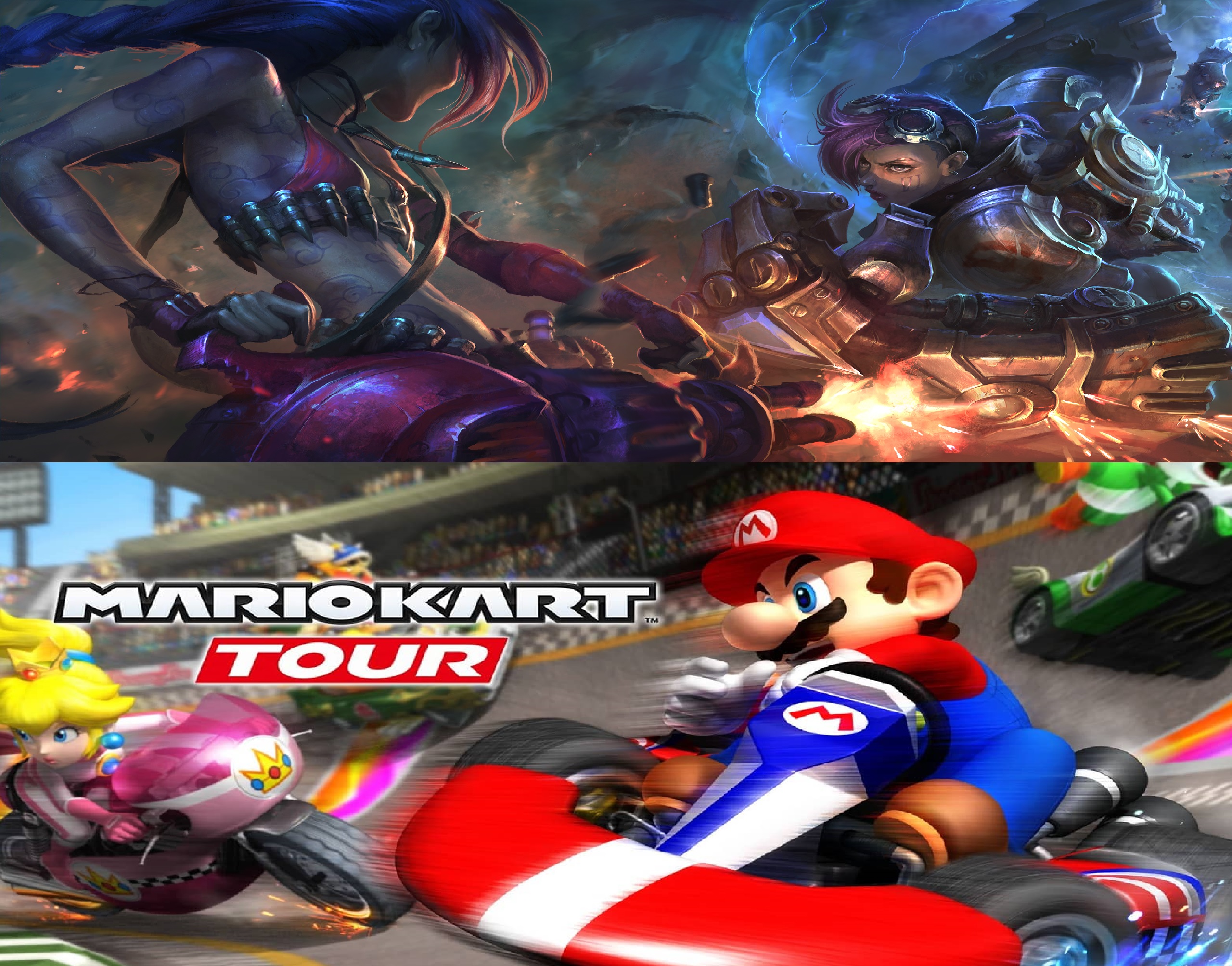 Some of the most popular PC and console games already have their mobile versions. Although some of them are not as promising as their predecessor (particularly Skyrim), fans are still playing them just to have that nostalgic feel of their childhood.
Today, two more pre-loved games on PC and console, one of our favorite racing games of all time – Mario Kart Tour – and one of the best PVP games today – League of Legends – (not Arena of Valor) are coming to mobile soon. Here's what we know:
League of Legends
It was reported that League of Legends (LOL), one of the world's most popular PC games already almost reaching a decade of existence, has an official mobile version. Riot Games, LOL's developer, is reportedly working with its parent company and also a mobile powerhouse – Tencent – to make this dream a reality.
Riot Games and Tencent are yet to confirm the report. Moreover, if the reports are true, it is unlikely to be released by 2019.
The reason behind might be because there are already a number of mobile clones of the hit MOBA, including Tencent's very own Arena of Valor and the hit Mobile Legends: Bang Bang. The former, Tencent's mobile MOBA, has about 140 million active users in China.
Releasing a mobile version of League of Legends may cause an internal conflict on Tencent's marketing, however, it is not bad news. This move could capitalize on the company's mobile gamers overseas and boost viewership of League of Legends esports events. It's a win-win.
Mario Kart Tour
Mario Kart Tour was first announced last year, and after a year of waiting, the game is finally available in closed beta form in the U.S and Japan.
Mario Kart Tour has the makings of a great mobile racing game. The controls are easy to grasp and execute. You drag your finger to the left or right to steer the kart. If you keep your finger off the screen, your kart just goes straight. You can also drift if you drag your finger enough to the left or right and hold it there for a few seconds.
The good news is that you have a large roster of characters, karts, and gliders to choose from. Mario Kart Tour features 30 characters, 20 karts, and 10 gliders.
The bad news is, although still at beta version, the game is already filled with micro-transactions. This is not an issue in the beginning. The rave becomes slightly unbearable when you reach the more difficult tracks.
The stamina bar consists of five hearts, which automatically replenish one at a time in 15-minute intervals. You can also collect gold coins during races and based on your performance on every race. You can then spend the gold coins in Mario Kart Tour's in-game store, which only features a select number of items.
You can only earn gold coins — they aren't available for purchase with real-world money. However, you can use emerald gems to play the game's coin rush mode.
There are many items to purchase both on in-game gold coins and emerald gems bought by real money. Overall, the game is more of collecting things instead of a proper mobile racing game, which is fun and unique.
Mario Kart fans might want to take a wait-and-see approach with this one.