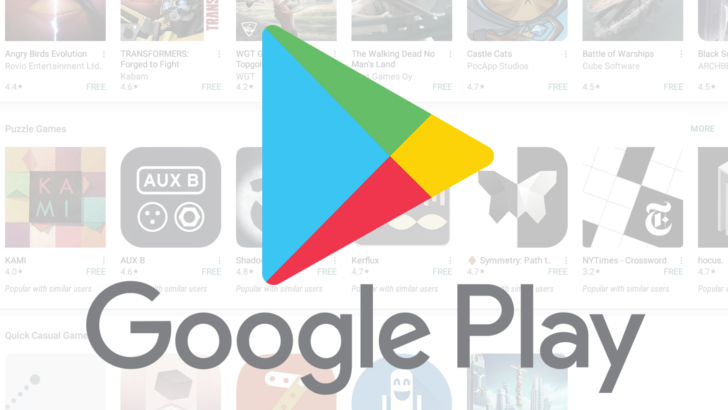 Black Friday is coming up, but before that, Google is happy to announce that you can get exclusive deals on Android Games as early as today!
Google Play's Cyber Week is on the roll, and here are the games you shouldn't miss before the great discount ends.
Reigns
Developed by Nerial, Reigns is a strategy video game that will take you back to the medieval world. If you're thinking, "Nah! Same-same game." Well, think again. You don't actually build an empire brick by brick and collecting materials. Here, you play as a monarch who rules the kingdom that's development depends on your decision whether you accept or reject the tricky suggestions from advisors.
Reigns can now be downloaded for only $0.99 (save $2).
Final Fantasy Tactics: War of the Lions
Final Fantasy Tactics: War of the Lions is an all-time classic. Finish this game several times and still, you won't get bored. There are many things to experiment in the game. Check out all the exciting character jobs available, combine their set of skills, and build the perfect Ramza (hero of the game). The gameplay is like your typical tactics with a very bizarre story.
Final Fantasy Tactics: War of the Lions is definitely a good investment. Get it this week for only $3.59 (save $8.40).
Star Wars: Knight of the Old Republic
Star Wars fan better ready their pockets. Star Wars: Knight of the Old Republic Android version can now be owned for only $2.99 (save $7).
Star Wars: Knight of the Old Republic made its debut on Xbox in 2003 and was adopted in Android in 2014. This is a role-playing game where the players start off choosing between the three basic classes, then later choose three Jedi classes. The story takes place 4,000 years before the rise of Galactic Empire where you will be fighting the wrath of Darth Malak – a former Jedi, Dark Lord of the Sith, and Darth Revan's former apprentice.
Evoland 2
The success of the first Evoland driven the creator Shiro Games to create a sequel that offers more play-time, new characters, new bosses, monsters, play styles, and an all-new card minigames. The game's fighting system revolves around real-time clash and turn-based battles. There is a major story and lots of fun side quests that will leave you playing for hours end.
Download Evoland 2 this Google Play Cyber Week Deal for only $0.99 (save $6).
Monument Valley and Monument Valley 2
If you want puzzles and princesses, then this game series is what you've been looking for. Monument Valley and Monument Valley 2 is an indie puzzle game developed by UsTwo Games. Your task is to lead Princess Ida through mazes of optical illusions and nearly impossible challenges and objects. You will have to manipulate the world around her to help her escape various platforms. This game will greatly improve your analytical and problem-solving skills.
Conquer all puzzles in Monument Valley and Monument Valley 2 for only $0.99 each (save $3 and $4, respectively).
Don't care about gaming discounts? Google has more to offer on other apps like the exclusive $0.99 sale on popular movies including Blackkklansman, Christopher Robin, Crazy Rich Asians, and Skyscraper.