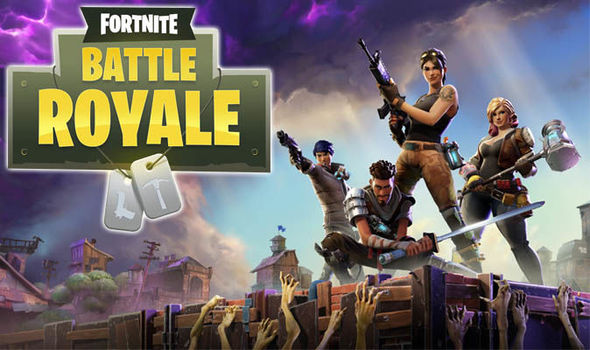 Fortnite Battle Royale recently released its 7.30 updates and, no you are not crazy, there are two versions of 7.30 updates. The first version updated the controller support, new weapons, and more while the second one introduces the Bottle Rockets, the New Wild West Duos, and more!
Looking back on the first 7.30 update version, Fortnite Battle Royale introduces the Limited Time Mode: Solid Gold which makes all thing glitter like the precious metal. This means all weapon spawns are Legendary with increased material gathering.
New weapons are added such as Chiller Grenade; updated visuals of the Cozy Campfire; Vaulted Bolt-Action Sniper Rifle, Burst Rifle, Heavy Shotgun, and SMG; Unvaulted Supressed SMG; and reduced drop chance of Dual Pistol from floor loot from 2.24% to 1.38%.
Fortnite Battle Royale Version 7.30 – Second Update
Victory Royale is up which triggers the mode using a limited set of weapons and items, such as Hunting Rifles, Shotguns, and Dynamite. A very small town to cramp up all hundred players. This also allows an increased chance for Slurp Juice to appear in Supply Drops. Also, unvaulted the Revolver and the Double Barrel Shotgun for this mode.
There is also an added event called the "Architect Pop-Up Cup" which removes the ability to edit enemy structures. Yes, you can no longer correct building design just because it doesn't suit your style.
Every aspiring performer can now also build their dream venue with even more concert related props at Disco Gallery B. This new Disco Gallery has new stages, lights, and speakers. Just a warning though, this feature is not yet stable, and you may experience long load times or prompt errors.
A new weapon was also added namely the Bottle Rockets – a throwable item that launches a barrage of bottle rockets toward the targeted direction. Its rarity is tagged as uncommon and it can be found from Floor Loot, Chests, Vending Machines, Supply Llamas, and Supply Drops. It drops in stack of 2 with a maximum stack of 6. The weapon fires 45 rockets of varying speeds randomly within roughly around 9 seconds. Every explosion can deal 10 player damage and 40 environmental damage.
There is also an added Vaulted Boombox. More patches include:
Reduced the chance of receiving rocket ammo out of ammo boxes from 12% to 6%.
Increased the impulse strength of the Launchpad by 28.5%.
Reduced the chance to receive Dynamite from Chests from 7% to 5.33%.
Sneaky Snowman will no longer drop from Chests.
Lowered beep volume of the Chiller Grenade
New environmental campfires can now be seen all over the map which can be lit when interacting with them. The campfire can heal nearby players for about 2 health per second for 25 seconds. Unfortunately, each campfire can only be used once. You can tell whether the campfire has been used by whether there is still wood in it.
That's it for the new Fortnite Battle Royale version 7.30 (version 2) notes. If you haven't played the game yet, you'd better start because it's getting better by the day. Don't miss out from all the fun.