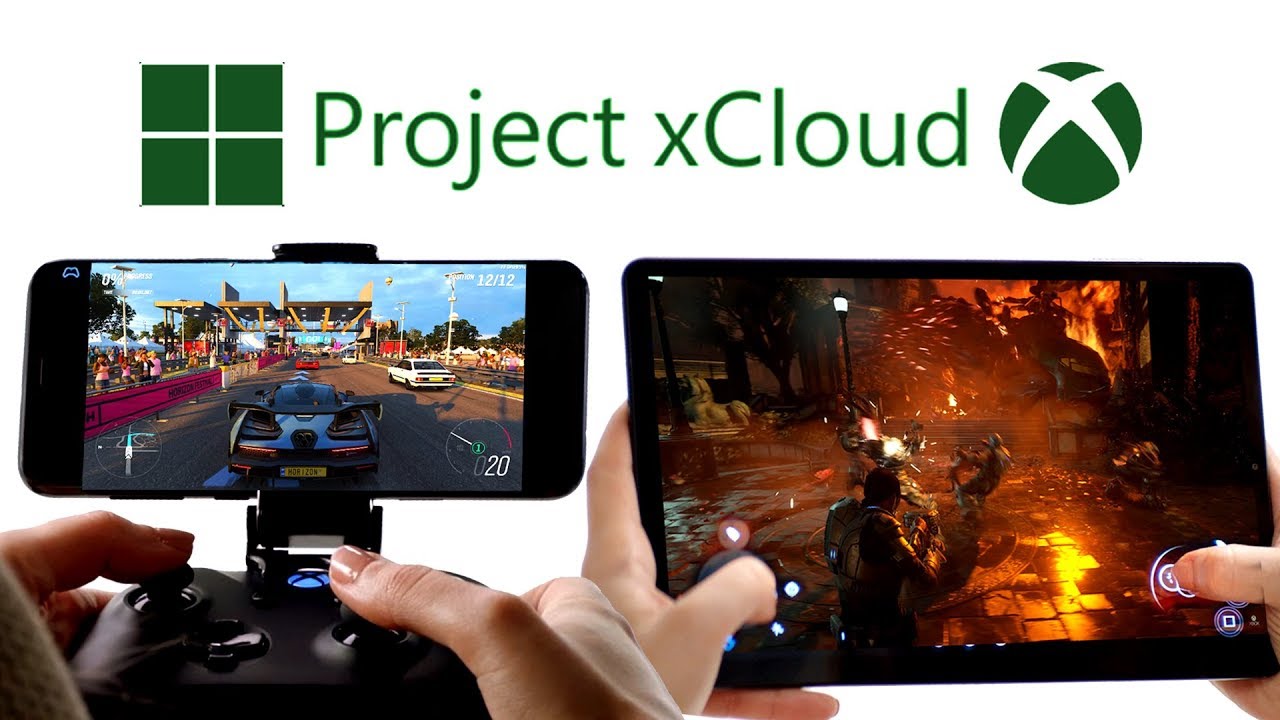 We know this is an Android-focused platform, but the rise of the mobile gaming industry just can't be ignored especially now that our dream to play PC games on mobile will soon come true – thanks to Microsoft's xCloud.
Mobile gaming, to be fair, is already great in graphics and animations. However, hardcore gamers still wish that they could carry that open-word, realistic-animations, and 100GB-size game on their pockets, so that they don't have to wait to arrive home before they can play.
Fortunately, Microsoft announced it was trying to make that dream into reality with a new service called Project xCloud. In summary, it is supposed to be able to stream any game released for the Microsoft Xbox One console to smartphones and tablets, so owners can play them almost anywhere.
This seemsa crazy idea, but if there's any company who can make this happen, it's Microsoft. Here's everything we know so far about this ambitious Project xCloud.
Project xCloud
Project xCloud is the current name for Microsoft's game streaming service. The company briefly announced plans to offer such a service in June 2018 as part of its press event at the E3 video game trade show. It has been working on this technology for years. In fact, way back September 2013, the company showed off a demo at an internal meeting featuring the Xbox 360-exclusive game Halo 4 streaming from the cloud to both a Windows Phone-based Nokia Lumia smartphone and a Windows PC.
Last 2018, Microsoft revealed more information on its game streaming service, along with the Project xCloud code name. The announcement was accompanied by a video showing what Microsoft said was footage of live game streaming from this service. Players with Samsung smartphones and tablets playing popular PC-heavy games like Forza Horizon 4, Gears of War 4, Halo 5, and Cuphead with both Xbox One game controllers and, when using tablets, actual direct control on touchscreens.
Microsoft states that it has been testing Project xCloud internally, and even allowed employees at the company to test it in their own homes. It has recorded download speeds of 10Mbps. The company said it has encountered many issues and are currently working on solutions to make the gaming experience perfect. So far, Microsoft has not released any specifics on how they plan to deal with these issues.
When Project xCloud officially launches, it will support about 3,500 games on Xbox One and Xbox 360.
As for the launch date, Microsoft has confirmed it will begin public trials of Project xCloud in October 2019. Those trials will be in the US, the UK, and South Korea. If you live in US and UK, and you own an Android phone or tablet, you can sign up for the public preview right now at the link below.
The public preview will let users stream and play four games:
Halo 5: Guardians
Gears 5
Sea of Thieves
Killer Instinct
For now, Microsoft has yet to reveal an official launch date for the service beyond the public preview. There's also no word on how much the service will cost beyond the preview stage.
It's also obvious that Microsoft will officially launch Project xCloud for Android-based mobile devices. Support for Apple's iPhone and iPad products may be difficult.