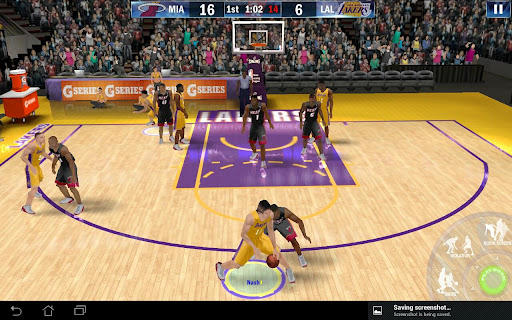 Do you happen to be a sucker for role-playing games? Well, when it comes to action-packed thrills, RPG playoffs are always at the top of the charts, and there's no denying that. But while iOS offers most of the best in RPG, you cannot easily say that Android platforms don't have their own share of the fanfare. In fact, there are a lot of exciting RPG apps that you can enjoy on your Android device.
But heck, which of today's latest releases should you actually get?
1. NBA 2K13
The latest basketball sim game that represents the current NBA 2012-2013 playoffs has gotten way better than its predecessors. First off, the app works just the same as its console version, and two, the one-finger controls of the app are specifically designed for the touch screen hardware. You also get to feel the NBA vibe the same way as the console presents it-Jay-Z still raps on the app's soundtrack, and the official NBA players and teams are definitely present and up-to-date.
2. Jetpack Joyride
Jetpack Joyride is one of the immensely popular RPG apps that first became well-loved in iOS. This one-touch control game that offers endless-running action scenes has finally become available on Android, much to everyone's delight. What makes the game better on Android is that its sounds and graphics have become less annoying to the non-nerd community, thus everybody gets to enjoy winning each level and fighting off the enemies that keep avid players from increasing their points.
The only hurdle to Jetpack Joyride for Android is that it is only available at the Amazon Appstore; so if you want to play this game on your device, you'd definitely have to spend for it.
3. Rayman Jungle Run
If you happen to be more interested with 2D platform games, then it's an imperative to try out Rayman Jungle Run. While in its iOS release the game became available in 3D format, this popular adventure game goes back to 2D graphics on Android, giving it a more authentic console appeal.
Rayman Jungle Run has become a favorite of many oldie smartphone owners practically because it offers an instant getaway from the usual workweek boredom. And players get to reminisce on how they won their video games during the 2D era. But hey, if you want to enjoy most of its graphics, you'd better play it on tablet for a bigger and wider view.
4. Beastie Bay
Pokemon fanatics meanwhile get a treat from Japanese apps developer Kairosoft, with the release of the simulation game Beastie Bay. It's more than just having those cutesy local creatures and put them to face each other for battle; you also get to build a town for them to live in.
Beastie Bay is more like a combination of Sim City and Pokemon, you're in charge in creating a community for the creatures that you want to house. The town would consist of homes and training areas for them to furnish their powers, until you find them ready to do a match against other local creatures of your choice.
5. Drift Mania Championship 2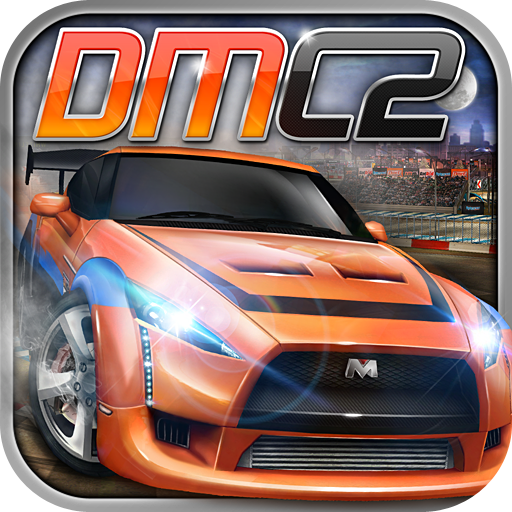 Who can ever miss out on Drift Mania Championship, when more than 10 million folks have played the game's initial release? If were among those 10 or so million people who became addicted to winning the race and smashing your beloved sports car off the drift road, then you should definitely get back to the game via Drift Mania Championship 2.
The sequel's equally fast-paced as its predecessor, but wait-you also get to enjoy more customization options. You can pimp your car the way you want it inside and out in order to boost your game performance. And yes, this drag racing game is packd with many social features, and an online multiplayer bonus. This only means that you can race against your friends right on your Android device.
6. Restaurant Star
Playing a resto owner has been quite amusing especially to girls, but to think that this kind of genre has been missing in the world of Android games? That was certainly a major booboo. However, girls who like sugar and spice are now able to play cooks and chefs with Restaurant Star, a social game that allows them to do their culinary magic right on their smartphones and tablets.
Who says RPG is just for the boys, eh?
7. Fantasy War
RPG finds its roots in South Korean platforms, so why not bring the originals to the Android community? To those who have been into playing the iconic Fantasy War console game, you can now have it right on your very own Android device.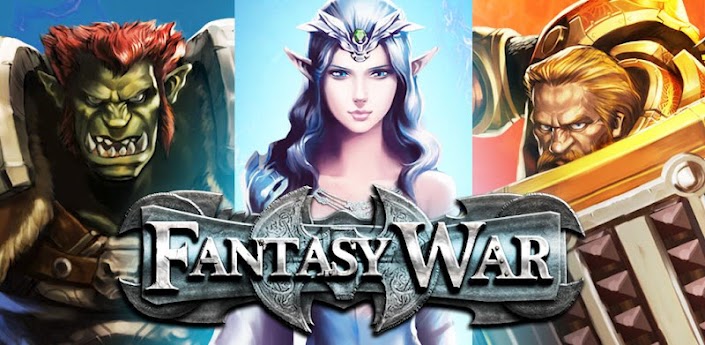 Fantasy War has always been the epic battle RPG, practically because this was where the best players honed their skills, practiced their tactics and won their first matches. And you will definitely get the same perks and challenges on its Android app version. This entails working on your powers, slaying monsters and looting all the treasure you can find. Plus, unlike the console version, in the Android app you can also steal your opponents' gold, which adds more to the adrenaline rush.
8. Big Win Football
American football is all about the endzones, touchdowns and changing referees. If you want to be a player, the referee, or simply part of the haggling audience, then you may want to try out Big Win Football.
Big Win Football is more of a card game that brings in the element of football. You build your own team, give them their special moves and make them go against other teams made by the app. The game is a bit difficult to master at first, but it can be downright addictive especially when you've already built a strategy that works.
9. Drag Tag Smash
Finally, there's Drag Tag Smash. A recreation of the iconic Space Invaders, this game is more of the puzzle variety, but is also made interactive with the floor-shaking techno soundtrack.
What you have to do in this game is to break the games in enemy lines and tag your enemies one-by one until you eradicate them all. Yes, in a way, this is an old-school game format. But it nevertheless gets more entertaining as you proceed to the succeeding rounds.