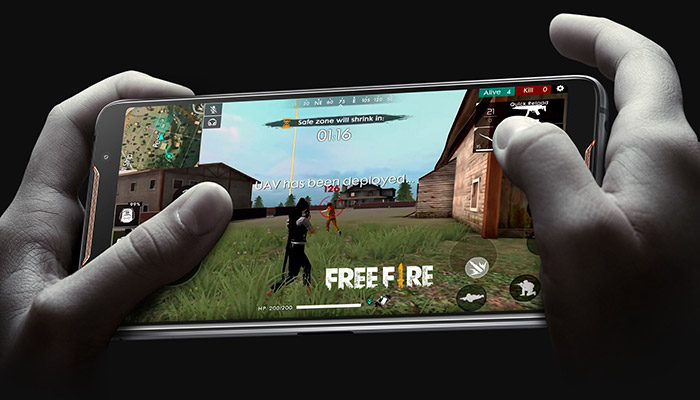 Your hands are probably itching to get a hold of that super gaming phone ASUS ROG which was reported to be released this 3rd quarter of 2018. You probably already have the gaming spirit, but do you have the games?
PUBG and the upcoming Fortnite on Android, as well as other mainstream games, are probably included in your bucket list of games. However, it would defeat the purpose of the phone of having a super phone if you'll just stick to low graphics game. It's high time to level up your game.
To fully experience the power of the new ASUS ROG, we've curated a list of heavy graphics Android games you must play at least once in your life.
Asphalt Xtreme: Rally Racing
Not so many people play Asphalt Xtreme because of its demand in the graphics. Phones that can't handle heavy graphics will find this game boring and laggy. However, if you're using a superphone such as the ASUS ROG, you will find this game the best racing game on Android.
Asphalt offers another adventure of racing, realistic graphics, and a new nitro action that allows you to break into uncharted territories, drift around dunes, smash through canyons, slide across the mud and fly past your opponents to reach the finish line!
Rival Knights
Rival Knights are probably the best offline game with HD graphics on Android. Experience being a knight and invade castles. You will be assigned to fight battles and every victory entitles you to new powers.
The game is a fast-paced game with HD quality that makes it very demanding on your phone's video card. The battle is about how skillful you are at jousting by having perfect precision and timing. Round the kingdom, become a champion, and etch your name into history.
Modern Combat 5: Blackout
This is a shooting game, yes, but not like PUBG and Fortnite. It has better and more realistic graphics. Just imagine playing Medal of Honor in your phone.
Modern Combat has six customizable classes that you can choose to level up across single and multiplayer. Experience epic clashes between squads and a fast-paced shooting game with various challenges. It both requires shooting skills and good strategy.
Middle-Earth: Shadow of War
You don't have to be a "Lord of the Rings" fan to enjoy Shadow of War. If you're a fantasy game lover that's looking for one with detailed graphics from sword movement to magic effects, here's the perfect game for you.
The game has all the RPC elements you need and you get to play as the heroes of the LOTR trilogy. Fight in real-time with friends and enemies and get mesmerized by its awesome graphics and the amazing soundtrack. It is already played by millions all over the world, so there's no reason you won't fall in love with it too.
Honorable Mentions
In case the list above doesn't fit your playing style, here are some honorable mentions: Need for Speed: Most Wanted; Castle of Illusion; Deer Hunter Classic; Dirt Xtreme; I, Gladiator; RoboCop; Leo's Fortune; Deus Ex: The Fall; Tekken; and Assassin's Creed Pirate.
These games may no longer be a stranger to you. But, you won't be able to enjoy them like the way you play it on your console without the ASUS ROG. Try them out and see if your current phone can handle the graphics.
All games are now available in Google Play Store.