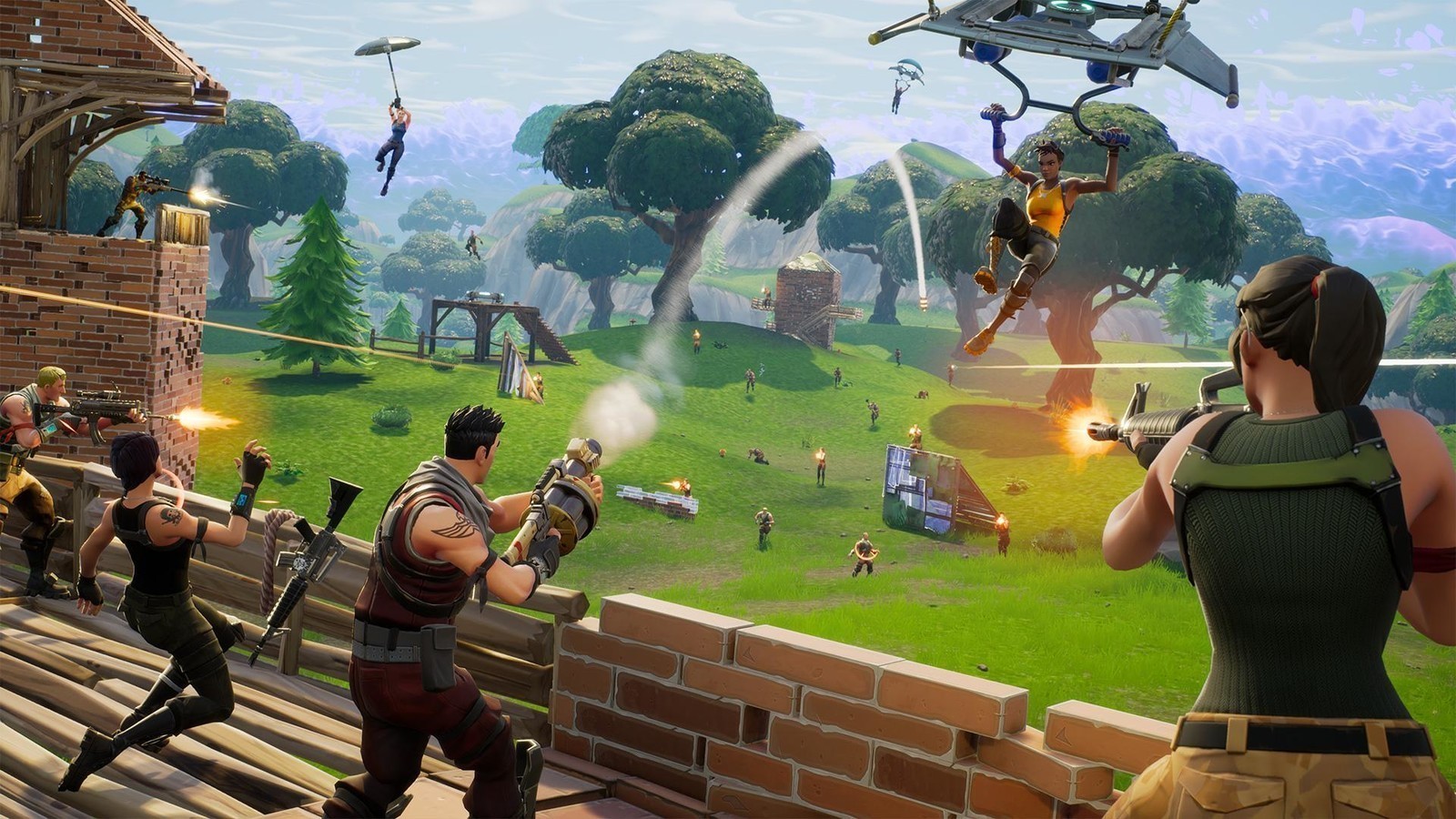 Tencent Games, who manages PUBG mobile, are also the people responsible in making Fortnite available on mobile.
Fortnite fans are probably excited because they can now basically carry their game anywhere. The company says that the mobile version of the game will be coming very soon, perhaps on July 24.
Many people already know about the game, but not all. There are some who don't own a console that has never played the game before. So, for those interested and been hearing the excitement about Fortnite, here are the things you need to expect.
Third-Person Perspective
First of all, the game is played in third-person view for a lot of reasons. It's not your typical first-person shooter. Here, you're like playing Tomb Raider with a customizable Lara Croft. Shooting in third-person has already been a trend since it allows one to see character movement and wider view of the environment.
Build, Build, Build
Like PUBG, players will be dropped in a massive map with nothing to start with but melee weapons such as a pickaxe. Once you land, you better prioritize searching for guns first before engaging the enemy.
You can also scavenge supplies around the map. In this game, you can build your own base Minecraft style. That's right. You have the ability to make a building, a bridge, or a fortified fortress to gain some advantage.
This building gameplay is what makes Fortnite unique. In my experience, I find it very fun and at the same time intense when building your base. You can get shot anytime while you were working on those bricks. But, if you become successful in building your dream fortress, you are most likely invincible.
Be careful not to fall on roofs, though. You just might eliminate yourself.
Weapons and Stuff
Weapons such as knives, assault rifle, handgun, sniper, and even a bazooka are available in the game. Each weapon has its own pros and cons. So, choose wisely.
You can also set up traps in this game. Either you plant it randomly anywhere on the map or plant it around your base. The most strategic way is by the front door.
Players who don't like to build a base and just want to raise hell in the map will most probably sneak into your backyard. In order to prevent that, plant same booby traps around your camp or at your fortress door. You can just stay on the rooftop and shoot his head off.
There are a lot of fun kinds of stuff to do in the Fortnite map. Discover them all and witness the most unexpected sight. You can fly with a jetpack, jump on a rubber bed, or customize your suit.
Your hands are itching alright. We are still yet to find out what other features Fortnite mobile has in store for us. They'll probably make some additions or limit some for mobile compatibility. We can't know for sure.
July 24 is near and all we can do for now is to be extremely patient.