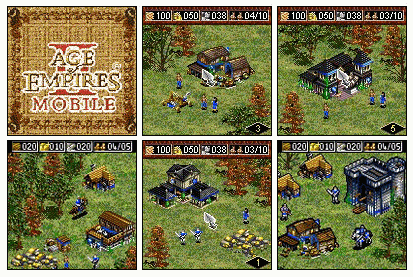 The Age of Empires series is one of the main reasons I know so much useless history trivia. Hundreds of hours of my childhood were spent in that game, and it looks like I could be devoting a few hours of my adult life to the game as well thanks to an upcoming mobile release of Age of Empires on Android.
We first heard rumblings of Age of Empires on Android back in January, when Microsoft's gaming department conveniently leaked that it was looking for developers experienced with iOS and Android. Today, Nikkei posted additional details about Microsoft's mobile gaming endeavors and reinforced the fact that yes, Microsoft games would be coming to iOS and Android – and they'll probably be here before the end of the year.
In that report, Nikkei explains that Microsoft is contracting Japanese game developer KLab Inc. to bring these games to Windows, Android, and iOS mobile platforms. The first games will start arriving before the end of 2013, and a free-to-play Age of Empires should be one of those games.
It's a weird shift for Microsoft to stop producing games exclusively for Windows Phone or Windows 8. As of now, these rumors aren't anywhere near to being officially confirmed, so let's not count our chickens before they hatch.