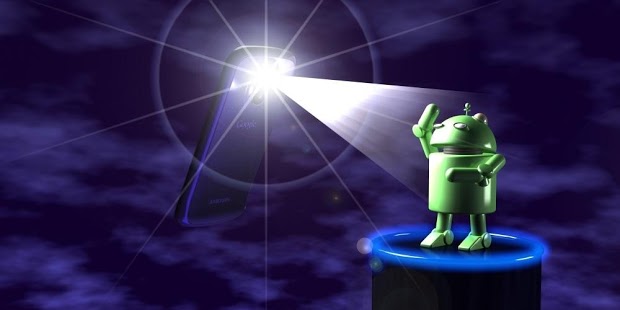 You know when you download an app and Android warns you about the permissions that app wants to have?
Most of us don't read those permissions. Instead, we simply hit Accept and hope that the app's developers are trustworthy.
Well, if you ever bothered to read the app permissions for the Android app Brightest Flashlight, then you would know that the app accesses your location and device ID information. "Huh", you might think. "That's weird. Why would a flashlight need to know my location?"
Brightest Flashlight has been downloaded between 50 million and 100 million times and has an average rating of 4.8 on the Google Play Store. In spite of those stellar statistics, Brightest Flashlight has been 'sharing' your information with advertising agencies.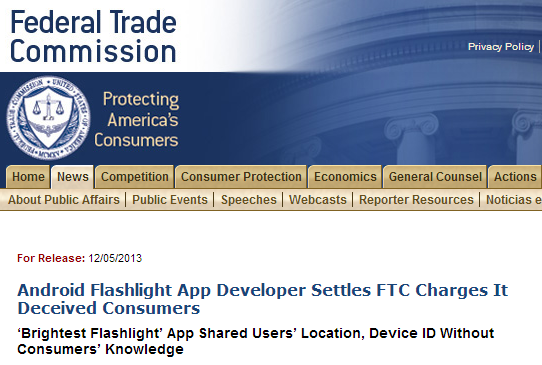 The developers of Brightest Flashlight, Goldenshores Technologies, recently settled FTC charges which claimed they deceived customers. Specifically:
"The FTC alleges that Goldenshores' privacy policy told consumers that any information collected by the Brightest Flashlight app would be used by the company, and listed some categories of information that it might collect. The policy, however, did not mention that the information would also be sent to third parties, such as advertising networks."
Frighteningly enough, Brightest Flashlight also began to collect user data before users even had a chance to accept the End User License Agreement – something that the FTC also mentioned in their complaint.
An FTC spokesperson named Jessica Rich, director of the FTC's Bureau of Consumer Protection, weighed in on the matter with a clever comment:
"When consumers are given a real, informed choice, they can decide for themselves whether the benefit of a service is worth the information they must share to use it…But this flashlight app left them in the dark about how their information was going to be used."
Wow. Let's hope Jessica gets a raise for that one.
Anyway, the Brightest Flashlight app probably isn't going to share your data with advertisers any more, but if you're the kind of person who likes to punish unscrupulous app developers, then you should probably uninstall Brightest Flashlight today.
You can read full details of the FTC complaint from here: http://www.ftc.gov/opa/2013/12/goldenshores.shtm