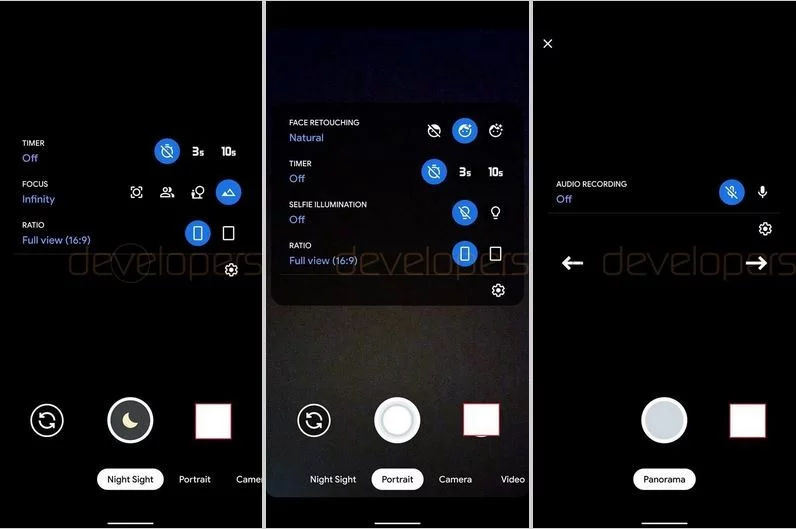 IFA 2019 is over, and we can say we are more than satisfied of the new flagships launched including LG's dual-screen phone and the relaunch of Samsung Galaxy Fold. During the time, in another event, Apple also announced the iPhone 11 claiming that it's the fastest smartphone on Earth due to its superfast processor. Basically, every premium flagship claims the same so that's not very surprising.
The mobile industry is getting better every day. Recently, there's a new Pixel 4 leak and the next season of one of our favorite mobile game is finally out.
Pixel 4 shows off new camera features
We thought we already know everything about the Pixel 4. We had to think again. The Pixel series is widely considered to be one of the best camera smartphones around.
A fresh leak out of Vietnam appears to be based on near-final camera software running on devices straight off the production line. The leak shows off a new UI for changing camera settings. Settings that you won't touch too often, things like the flash, timer, face retouching, and image aspect-ratio, have now been included in a floating overlay. The current interface displays all these icons along the top of the screen, trying to declutter the screen.
You can now also switch off selfie mirroring. In its current implementation, the saved image file is flipped around once clicked. This is particularly useful if you have text in your frame since the un-mirrored image would have the wrong orientation. With the mirroring option toggled off, you will now be able to save a selfie, exactly as shot.
The Pixel Themes utility will also let you customize fonts, colors and icons across the interface. Finally, we also get a close look at the face-unlock screen. There's not much more to be learned here, but the above GIF suggests that the face-unlock tech might be able to recognize your face from any angle.
PUBG Mobile Season 9 kicks off with Samurai cosmetics
PUBG Mobile kicks off Season 9 with a new warrior-themed content and a few tweaks to the mission system. Season 9 will officially begin late in the day on September 12 (or early on September 13, depending on where you live), so you may have to wait a few hours to snag the new Royale Pass.
Unfortunately, unlike previous updates, the 0.14.5 update doesn't bring much in the way of new weapons, vehicles, or game modes. Those changes can be expected in the next major PUBG update in October. The update focused on the following:
Royale Pass Improvements
Added a timer that shows countdown to the new season.
Ask your friends for a pass until 7 days before the season starts.
Upgrade Royale Pass to get a customized sharing page.
Missions and Ranking pages redesigned.
Other Improvements
Added Weekly Mission crate reminders.
Achievement chain progress now available.
Lobby now does not show expired vehicles.
Emotes can now be dismantled.
Purchase UC to get great rewards and a discount on rare firearm finishes.
Be sure to log in though, as you may win a free trip to the PUBG Mobile Club Open (PMCO) 2019 Fall Global Finals.
That's every update you need to know from two of our favorite things on Android.