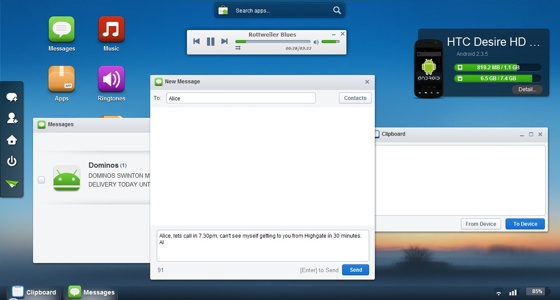 There are lots of things about Android that make iPhone users jealous (and yes, there are several iPhone features that work the other way as well). But when it comes to apps, the iPhone continues to be king.
Most of today's hottest apps were released on the iPhone first, which means Android users feel like second class citizens until the Android version of the app finally gets released several months down the road.
Fortunately, Android does have several unique apps that can make iPhone users jealous. If you're looking for a reason to brag, check out these Android-exclusive apps:
Manage files like a pro with Astro File Manager (Free)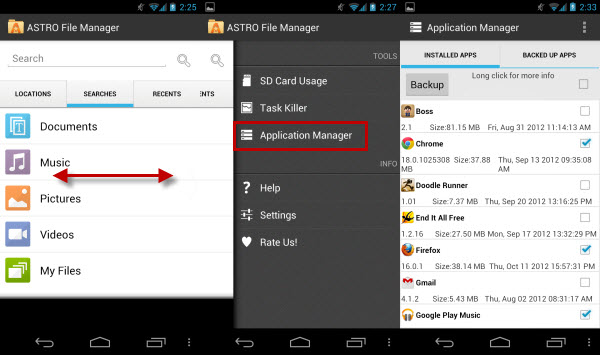 iOS has the worst file management out of any mobile operating system available today. iOS forces users to use iTunes, which means it's impossible to drag and drop files to and from your computer with ease. If you do manage to figure out how to put files onto your iPhone, then you won't be able to access those files from iOS itself because there's no file manager app.
Android has its own file manager, but Astro File Manager is an even more popular solution. Astro File Manager gives users the ability to access all of the data stored on their phone while moving files to and from the SD Card, internal memory, cloud storage, etc.
Remotely control your Android with AirDroid (Free)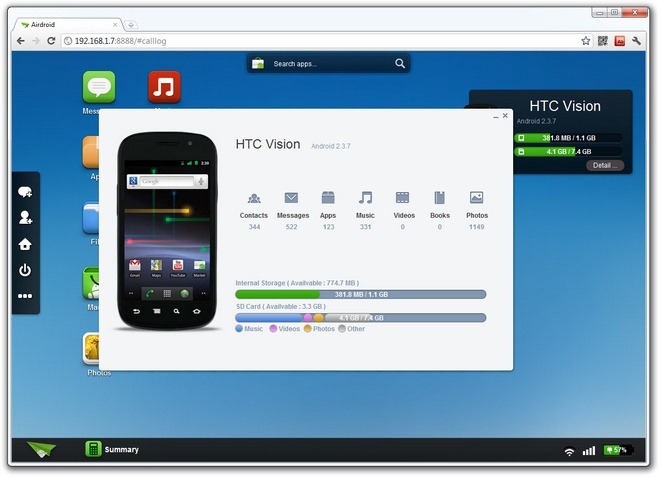 When you're sitting at your computer, bending over your tiny phone screen to answer a text message on the shrunken on-screen keyboard can be a hassle. If you're at work, it's a downright waste of time. Thanks to AirDroid, you can access almost all Android functions over your computer screen with ease.
After installing AirDroid on your device, just go to web.airdroid.com and scan the QR code on your phone. The free version of the app lets users:
-Text
-Organize photos
-Play music
-Perform other basic commands
Meanwhile, the paid version of the app lets users remotely access the camera and even locate an Android that has been stolen – very cool.
Unlike some other remote Android management apps, you don't even have to be on the same wireless network in order to access these functions. Instead, they can be done no matter how far away your phone is (although I do recommend being on the same WiFi network if you're going to transfer several gigabytes of data).
AirDroid is the future at its finest. You'll save time and you may even be able to save a stolen Android.
Customize every single part of your phone with Nova Launcher (free and $4 for the paid version)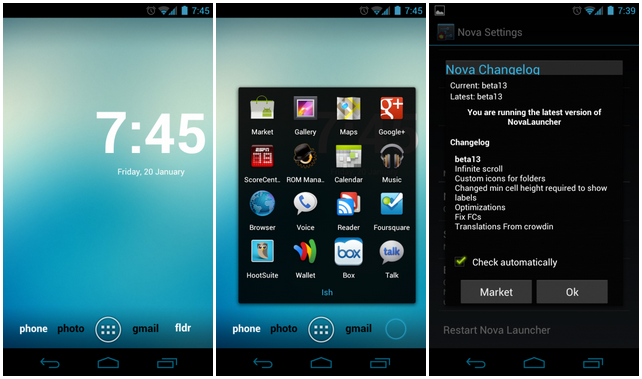 The default version of Android is already more customizable than the iPhone, which basically only allows users to move tiles around and change the wallpaper. With apps like Nova Launcher, you can change everything on your Android screen to whatever your heart desires. From the lockscreen to app icons and more, everything is customizable with Nova Launcher, which comes with free and paid versions.
Of course, rooted users can go above and beyond that thanks to custom ROMs, which are basically new operating systems that have been installed over Android. The closest iPhone users can come to this is by jailbreaking their devices, and even then, the level of customization pales in comparison to Android's Nova Launcher.
Schedule tasks and make your phone smart with Tasker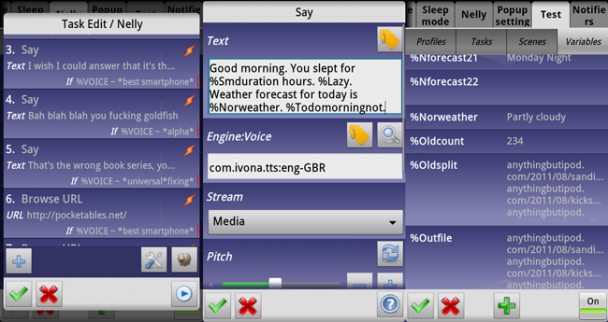 I have to admit: I haven't played around with Tasker very much. But the number of cool things other people do with Tasker is certainly impressive. Tasker allows users to tell their Android to perform certain tasks when certain criteria are met.
Here are some of the cool things you can do with Tasker:
-Tell your Android to start the music app whenever you plug in headphones
-Tell your Android to enter silent mode when your GPS location is in a certain place, like school or work
-Auto respond to texts or calls at night
-Use different ringtones for different contacts, or for contacts who are not in your contact book
-Change brightness settings depending on the time of day in your geographic location
-Record phone calls
The sheer number of things you can do with Tasker is unbelievable, and if you've ever wanted to feel like you're actually using an intelligent phone, then Tasker is a fantastic way to do that.
If you don't want to go through the process of setting up tasks on your own, then you can download Tasker profiles from sites like this, which easily allow users to do all of the cool things with Tasker without a big learning curve.