Call of Duty: Ghosts is a radical departure from Call of Duty games of ages past. Just kidding. It's exactly the same game except with a few new maps and dogs.
Some companies would call this update 'DLC' and charge only $5 to $10 for it, but Activision decided to go the opposite direction and market Ghosts as a new game worth spending $60 for.
Well, if you're one of millions of gamers (the game sold over a billion dollars' worth of copies –but only to retailers – in its first week) currently enjoying Call of Duty: Ghosts, then you'll likely enjoy the Call of Duty: Ghosts mobile app as well.
Activision recently released companion apps for Call of Duty: Ghosts on Android, iOS and Windows. It's strictly a 'second screen' app, so don't expect to play Call of Duty on it.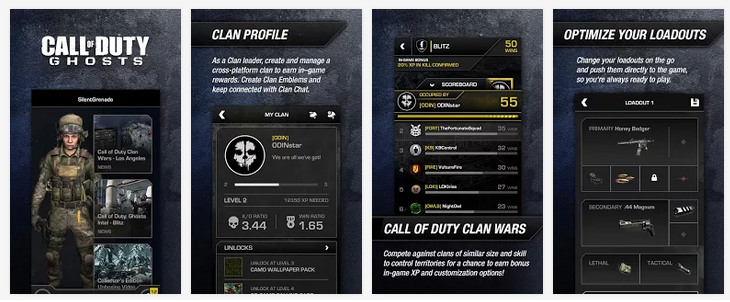 Here's how this app works:
-Access the 'Create a Soldier' feature and customize your character and kit weapons
-View multiplayer statistics
-View friends' multiplayer statistics and compare yourself against their rankings
-Use Rally Up and Clan Chat to talk to your friends
More features are expected by December, at which point the app should allow players to swap weapons layouts in real time and push those layouts onto their character between deaths. Additional features are also expected to revolve around Call of Duty Clan Wars.
You can download the Call of Duty: Ghosts Android app here
https://www.youtube.com/watch?v=Dt0GRng-l7o