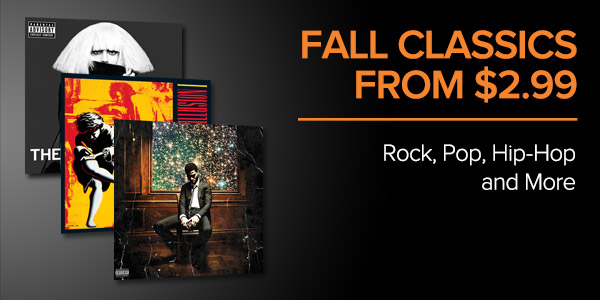 If you want to expand your Android's music collection in an easy and legal way, then you'll be pleased to note that the Google Play store is currently offering a selection of fall classic albums for $2.99.
When you think of fall classics, artists like Lil Wayne and Kanye West might not come to mind. But the Google Play store has a wide selection of albums available for under $3, including albums by:
-Nelly Furtado
-Rihanna
-Guns N Roses
-Radiohead
The Roots
If that sounds like your cup of tea, check out the current promotion at the Google Play store here.
Unfortunately, the music section of Google Play is currently only accessible to American visitors. In fact, Canadians like me can't even see which albums are currently available to download. Let's hope Google gets their international music sales figured out soon.