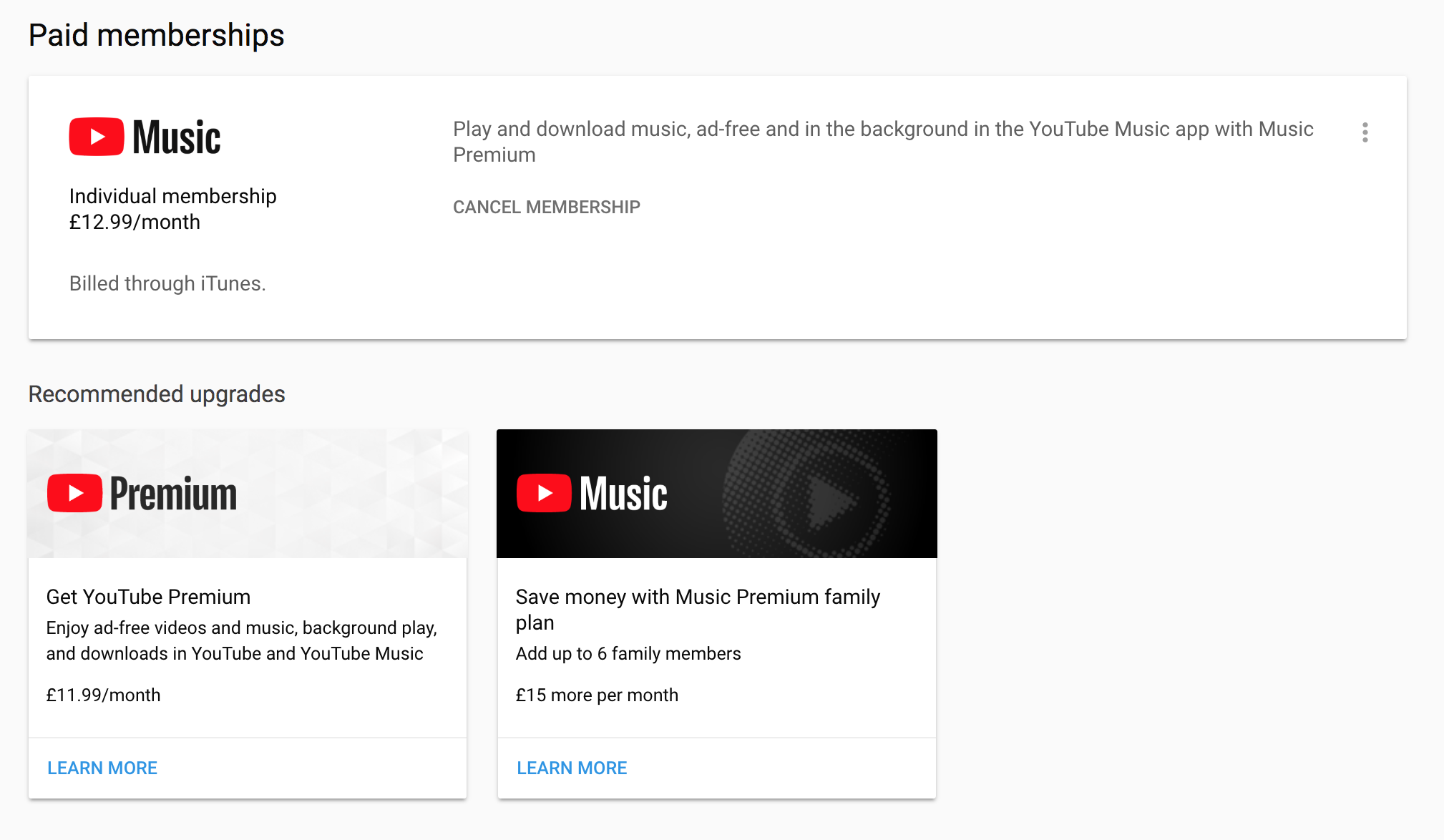 It's amazing to think how YouTube evolved from once a simple upload and stream online video platform to an income-generating diversified portfolio – YouTube Music, YouTube Premium, YouTube Originals, and YouTube Music Premium. Sometimes it's confusing to think what's the difference between these services. Sometimes we just don't care. But the truth is, the modern YouTube is more enjoyable once you figure out each services work and its respective benefits.
Here's everything you need to know about all these services:
YouTube Service Basic Definitions
One needs to understand the basic definition of each service first.
YouTube – YouTube is a video streaming service powered by the users of the site. It boasts 500 new minutes of content every minute and it's the most popular streaming website ever.
YouTube Premium – A subscription service with enhanced features for YouTube users. Features include background play on mobile devices, downloading videos for offline use, and no advertising.
YouTube Music – YouTube Music was once just an offshoot of YouTube. It originally showed only music videos. However, it has since grown into a full-fledged music streaming service that uses YouTube as its backbone.
YouTube Music Premium – This is the subscription service specifically for YouTube Music. It has the same features as YouTube Premium, but those features are locked to the YouTube Music service only.
YouTube Originals – YouTube Originals is a set of exclusive content for YouTube. You needed YouTube Premium in order to watch this content. However, YouTube is making it free on YouTube with ads in the near future, just like Netflix.
Features
YouTube Premium has a wide array of additional features. The full list includes:
Ad-free video content
Download and watch content and whole playlists offline
Background play
YouTube Music Premium – Yes, YouTube Music Premium is included in the price of regular YouTube Premium. This does not work vice versa, though.
YouTube Kids – All of the above, but in the YouTube Kids app.
Google Play Music – This is probably retiring soon. However, for the time being, it still comes as part of the YouTube Premium package.
The YouTube Music Premium subscription includes all the same stuff, but it's locked to the YouTube Music app. For example, with a Music Premium subscription, you can open YouTube Music and listen to music ad-free and in the background with offline downloads. However, if you go onto actual YouTube and watch a Binging With Babish video, it will still have ads.
In short, if you want the whole package and pay only one subscription package, you only need YouTube Premium. But, if you only like music and don't want to watch entire videos, then the YouTube Music Premium is your right kind of stuff.
Price
YouTube Premium runs for $12.99 per month for a single plan and $17.99 per month for a family plan. The family plan includes you and up to five other people for a total of six.
YouTube Music Premium comes as part of the YouTube Premium membership. Thus, if you pay the $12.99 per month (or $17.99 per month for a family plan), you already have the music version as well along with Google Play Music. However, you can purchase the service on its own for $9.99 per month for one user and $14.99 per month for a family plan. This competes directly with Apple Music, Spotify, and others.
Basically, you only need to pay an additional $3.00 if you want to enjoy both premium services.